NEWS
Nadeshiko Japan hold practice session at match site prior to meeting USA
03 June 2016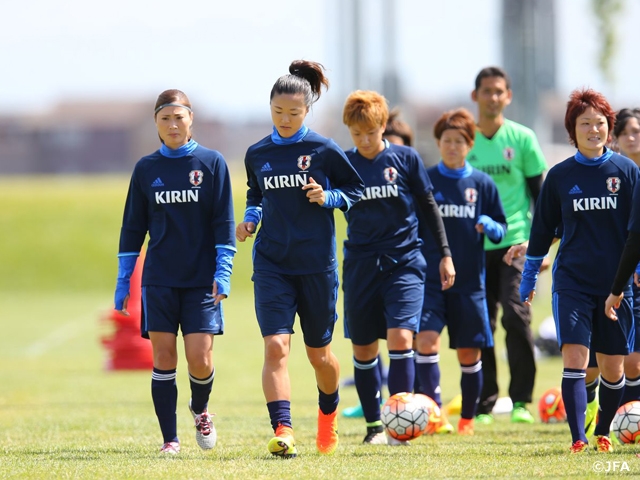 Wednesday 1 June saw Nadeshiko Japan's (Japan Women's National Team) two practice sessions, one in the morning and the other in the afternoon, prior to a friendly against the USA Women's National Team on Thursday 2 June.
Although it is cool in the morning and the evening in Denver, it became summery with sunlight. In the morning, the team practiced both attack and defence under warm sunshine, and went through each player's role. Then they focused on reacting to crosses in front of the goal.
In the afternoon, the team moved to the stadium, where they would play the coming game, to play a practice game in a closed session. The coach TAKAKURA Asako told the players: 'be proud and confident to be chosen for this new team.' They shared a united vision of how they will play, and challenge without fear of failure.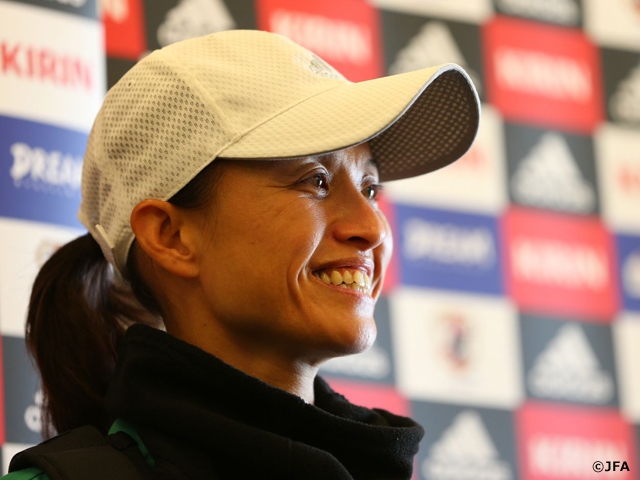 The 1st match of friendlies against the USA Women's National Team will kick-off at 19:30 on Thursday 2 June (at 10:30 on Friday 3 June Japan Time).
Players' Comments
GK #12 YAMASHITA Ayaka (NIPPON TV BELEZA)
As we have many options in attack, I don't think it's easy to share a single direction in the limited time we have. Having said that, as a goalkeeper, I'll send passes to initiate attacks as much as possible. The strengths of 'Japanese football' that we pursue, is to pass the ball around and to stay modest. My aim is to keep a clean sheet. Even if we do concede a goal, I'd like to learn from it.
FW #16 IWABUCHI Mana (FC Bayern Munich/Germany)
I look forward to playing against the strongest team in the world. I don't expect we will have numerous goal-scoring opportunities. So it's vital to score whenever we have an opportunity. Since this team has been newly assembled, it'd be great to win a match. I'd like to prove that we haven't been beaten.
FW #9 OGIMI (NAGASATO) Yuki (1. FFC Frankfurt/Germany)
My role here is to pass my experiences on to the younger players, which was also requested by the coach. I'd like to support other players, while looking for good results. I'll concentrate on set pieces in tomorrow's game, and play an excellent game to make a new start for the team.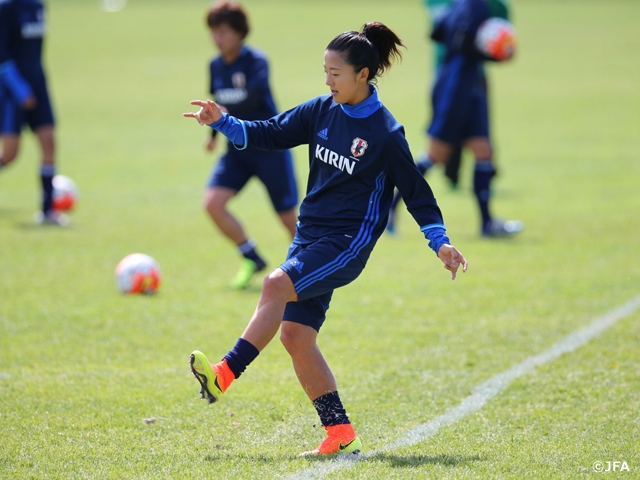 Schedule
Tue. 31 May
AM/PM
Training
Wed. 1 June
AM/PM
Training
Thu. 2 June
19:30
International Friendly Match
vs USA Women's National Team (Dick's Sporting Goods Park)
Fri. 3 June
PM
Training
Sat. 4 June
AM/PM
Training
Sun. 5 June
13:00
International Friendly Match
vs USA Women's National Team (FirstEnergy Stadium)
*Local Time
*The schedule is subject to change due to the team condition, the weather, etc.