NEWS
Syria National Team arrive in Japan for 2018 FIFA World Cup Russia Asian Qualifiers Round 2
27 March 2016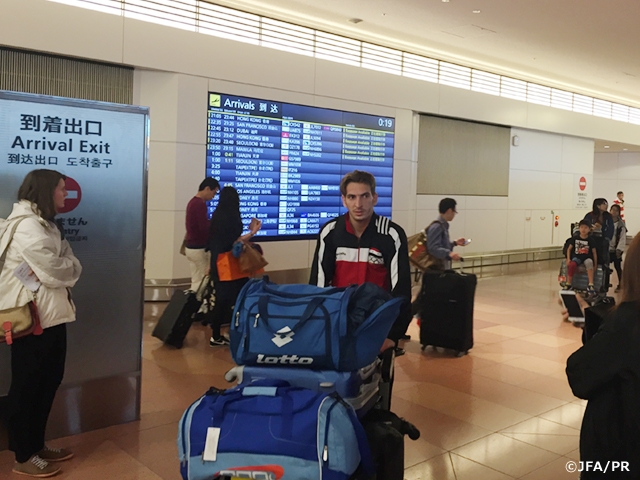 Part of the Syria National Team, including three officials and five players, arrived at Haneda Airport late at night on 26 March to meet Japan for the final match of the 2018 FIFA World Cup Asian Qualifiers Round 2.
Syria won against Cambodia 6-0 in Oman before leaving for Japan.
The players seemed to be tired due to the long flight and staying up late, and moved to the hotel.
The rest of the team, eight more officials and 12 players, will join on 27 March.
Syria, who aim to book a ticket to the final qualifying round, will hold the first practice session in Japan on the evening of 27 March and an open session the following day, in preparation for the game against Japan on 29 March.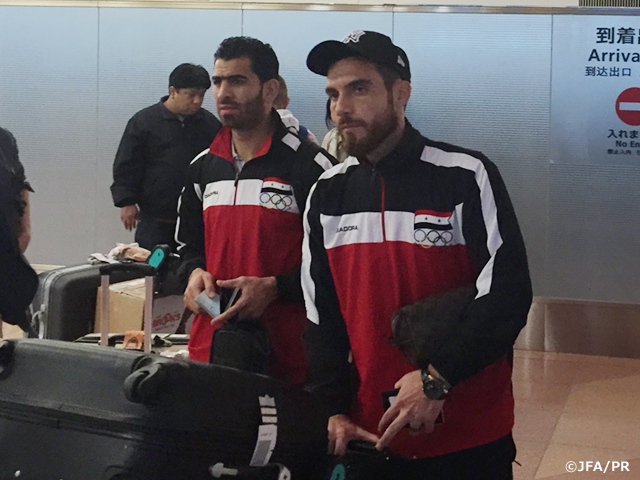 Players' Comments
MHD ZAHER ALGHUNAIMI ALMEDANI
It's my first time in Japan. I think Japanese football is very developed and many Japanese players are based abroad. Syria also have many players, who play in Oman or in other Gulf countries. I strongly feel that we need to earn three points in the coming match.
OMRO AL MIDANI
I came to Japan to play in the qualifiers for the Olympic in 2011 and this is my second visit. As the Japan National Team have already booked a place in the final qualifying round, Syria will earn three points to join Japan in the final qualifiers.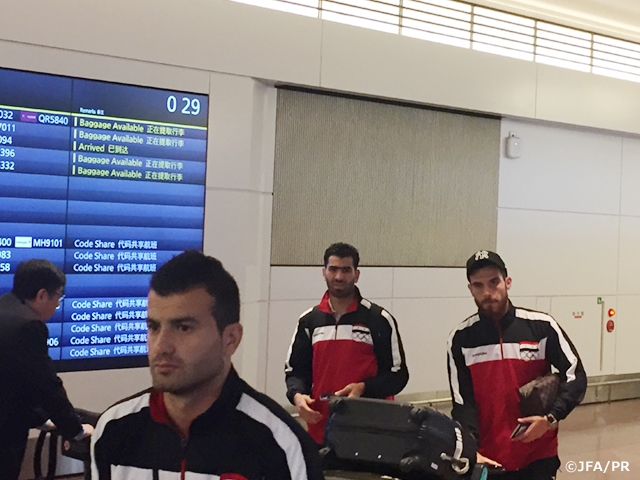 2018 FIFA World Cup Russia Asian Qualifiers Round 2 AFC Asian Cup UAE 2019 Preliminary Joint Qualification
SAMURAI BLUE (Japan National Team) vs Syria National Team
2016-3-29 (Tue.) - 19:30 (subject to change)
Saitama/Saitama Stadium 2002
Live broadcasting across Japan by tv asahi/NHK-BS1
More information