NEWS
Nadeshiko Japan arrives in Paris ahead of their first match of the FIFA Women's World Cup France 2019
04 June 2019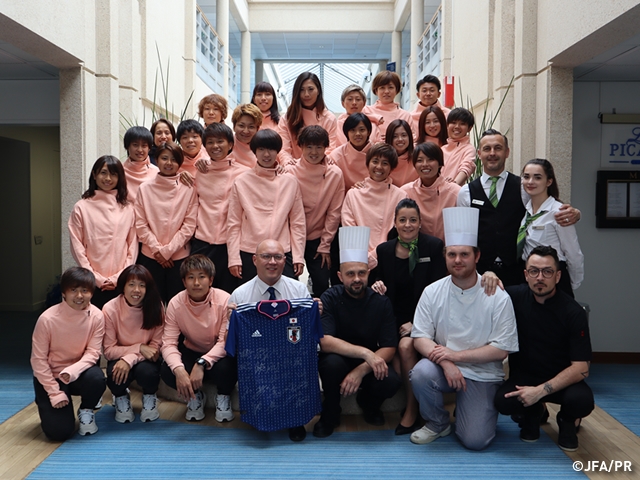 Following their international friendly match against the Spain Women's National Team held in Le Touquet, on Sunday 2 June, the Nadeshiko Japan (Japan Women's National Team) held a recovery session on the following morning, Monday 3, before making their ways to Paris for their opening match of the FIFA Women's World Cup France 2019 against Argentina.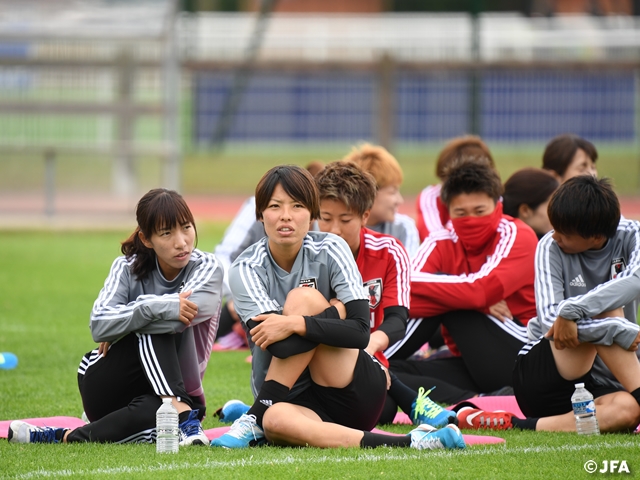 The team took a three-hour bus ride from Le Touquet, before arriving at Paris in the evening. The players were allowed to spend the remaining time on their own to get themselves refreshed.
The FIFA Women's World Cup France 2019 will kick-off on Friday 7, and the Nadeshiko Japan will play their first match of the tournament on Monday 10 against the Argentina Women's National Team.
Players' Comments
DF #23 MIYAKE Shiori (INAC Kobe Leonessa)
The match against Spain was our first match since the entire squad got together. Against a strong team like Spain, I was able to gain precious experience on the field to learn what the team was capable of doing and what I was capable of doing. It's something I can only experience by playing on the pitch, and it made me realise that I must train even harder to earn more minutes in our matches. I haven't been involved in the recent national team matches, so there were so many things I learned from the match. With all the training sessions and the match against Spain happening in a short period of time, the opportunity to visit the sceneries of Paris allowed me to get refreshed, but at the same time made me realise that we are finally here. This is my first time playing in the World Cup as a member of the Nadeshiko Japan, and this is still a surreal experience for me. I am told that it is an experience like no other, and I am starting to feel the weight on my shoulders to represent the country.
DF #5 ICHISE Nana (Mynavi Vegalta Sendai Ladies)
It was my first international match since last November's match against Norway, but I feel like I was able to gain a positive experience. The match allowed me to gain back my game intuition and learn the match speed at the international level. Today, we were given some free time in Paris and it allowed us to get away from football and relax our minds. I usually never get nervous in matches, but at the World Cup, there will be a lot more people attending the matches, and the opponents will be showing an enormous amount of will-power to win the match, so I don't know how I would react under such situation. I am excited and anxious at the same time to see how I can perform at the world's top stage. But for now, I am just focused on doing what I can to help the team earn one victory at a time.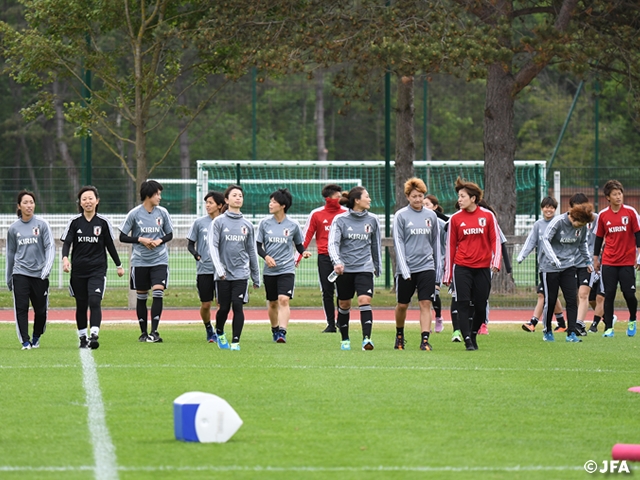 Schedule
Nadeshiko Japan (Japan Women's National Team) Squad, Schedule
FIFA Women's World Cup France 2019
Tournament Dates: Fri. 7 June - Sun. 7 July 2019
Group Stage:
Tue. 11 June 2019 01:00 (Japan time)
vs Argentina Women's National Team
Fri. 14 June 2019 22:00 (Japan time)
vs Scotland Women's National Team
Thu. 20 June 2019 04:00 (Japan time)
vs England Women's National Team