NEWS
Introduction of the referees in charge of International Friendly Match between Nadeshiko Japan and Panama Women's National Team
11 April 2021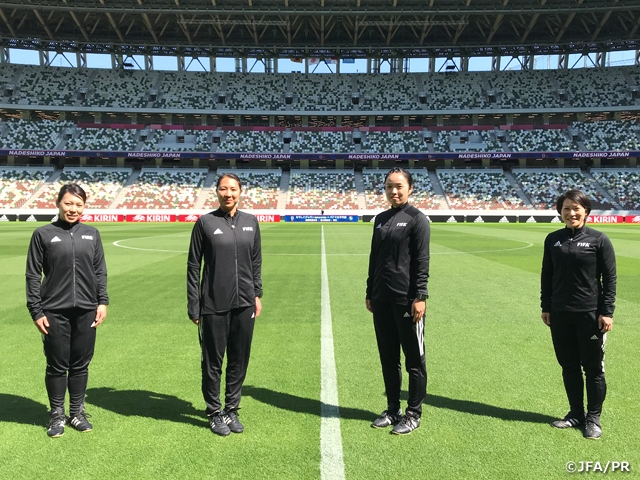 Ahead of the international friendly match played between the Nadeshiko Japan and the Panama Women's National Team, the referees in charge of the match shared their aspiration. The match will be played at Japan National Stadium on Sunday 11 April.
Referees in charge
Referee: SUGINO Azusa
Assistant referee 1: HAGIO Maiko
Assistant referee 2: OGATA Mio
Fourth official: KANEMATSU Haruna
Referee's Comment
Ms. SUGINO Azusa
The tireless efforts of the medical workers who are fighting at the frontline, the Panama Women's National Team who travelled all the way to Japan, and the measures taken by each person to prevent the spread of the infection, have all led to this match being held in Japan. Japan National Stadium will be the stage of the Tokyo Olympics. In order to allow the players to showcase their daily efforts, fantastic teamwork, and radiant energy, we will give our utmost effort to support the match.