NEWS
Nadeshiko Japan holds official training session at Japan National Stadium
11 April 2021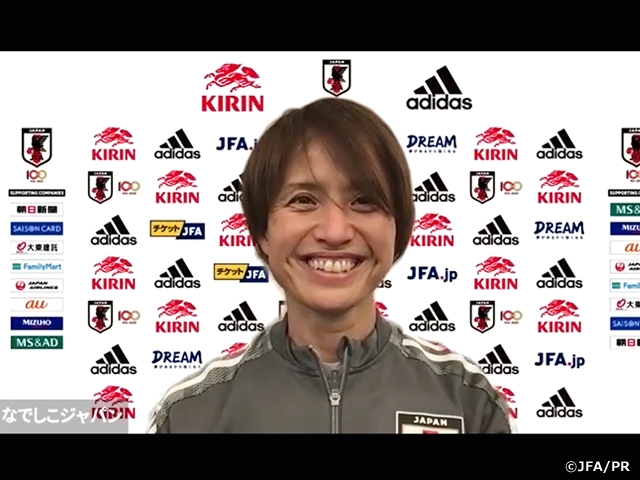 One day ahead of their international friendly match against the Panama Women's National Team, the Nadeshiko Japan (Japan Women's National Team) held an official training session at the match venue, Japan National Stadium, on Saturday 10 April.
The Nadeshiko Japan's second international friendly match of the year will be held at the Japan National Stadium, which has been known as the "Football Mecca" for a long time before being reconstructed for the Tokyo Olympics. The renovated stadium will be hosting the women's football matches at the summer Olympics, making it a symbol of where the Nadeshiko Japan is striving for.
Once arriving at the new National Stadium, the players seemed to have lost their words, as they stepped onto the beautiful pitch. The team started their official training session at 11:30 under a warm weather. The field players were seen going through passing drills as they checked out the turf condition, while the three GKs conducted drills that covered cross balls and high lobbing balls. HASEGAWA Yui (AC Milan), who joined the team on this day, also showed light foot works as the team actively communicated with each other on the pitch. The session was open to the media for the first 15 minutes, before being held behind closed doors.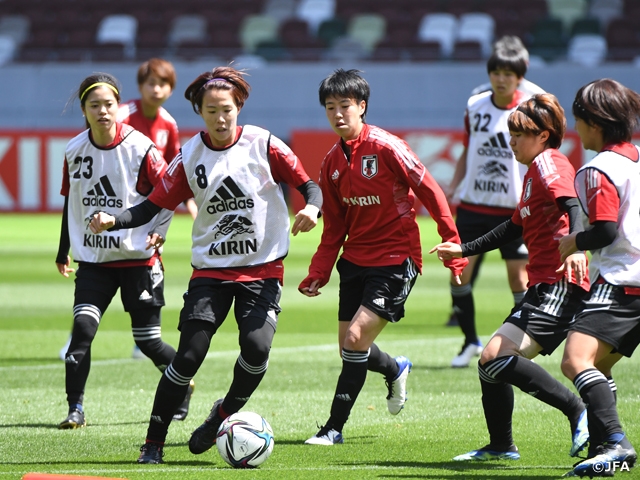 Coach TAKAKURA Asako gave a pep-talk at the meeting, "We cannot waste a single second in our match against Panama. Otherwise we will not be able to showcase our best performance at the Olympic final." The coach continued by sharing her aspiration, "This will be the first of many national matches played at the new National Stadium. We cannot afford to showcase a poor performance."
The international friendly match between the Nadeshiko Japan and the Panama Women's National Team will kick-off at 13:30 on Sunday 11 April.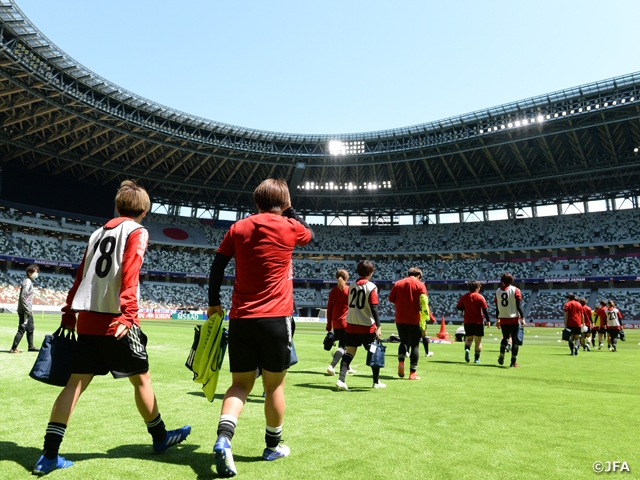 Coaches and Players' Comments
TAKAKURA Asako, Coach of Nadeshiko Japan (Japan Women's National Team)
First of all, we would like to thank the Panama Women's National Team for traveling all the way to Japan. Today we were given the opportunity to train at Japan National Stadium and the team is ecstatic to be able to play at such wonderful stadium. We would like to express our gratitude towards all the people who made this match possible. We have simulated our travel plan from Sendai as if we were playing in the Olympics. We are sharing all the positives and negatives from our match against Paraguay, and I am also planning on utilising fresh legs for tomorrow's match. We will take the initiative by showcasing our creativity in offence, while playing with high intensity in defence.
MF #14 HASEGAWA Yui (AC Milan)
It has been a while since I played with the national team, but it felt like home. Of course I am enjoying myself in Italy, but there is something special about playing with the players I have known for years. I have been playing with and against players who have greater athleticism in Italy, so I hope to utilise that experience in the national team matches. As always, I will give my utmost effort to showcase an exciting match.
MF #20 HAYASHI Honoka (AIK Fotboll)
I was able to receive the ball many times in our match against Paraguay, so I tired to create as many scoring opportunities as possible. I feel like I was able to play without getting too nervous and managed to showcase my usual performance. I was told to release the ball quickly to speed up the tempo, so that was my main focus in that match. I have never played at the National Stadium, so it felt great to play on the pitch today. I will give my utmost effort to showcase my best performance.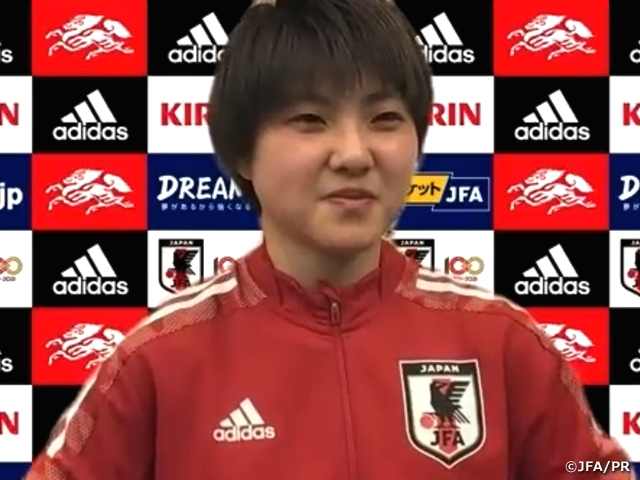 FW #10 MOMIKI Yuka (OL Reign)
It has been nearly a year since we have played a match, so it really magnifies the fact that we are able to play with the support of so many people. We have limited time until the Olympics, so we must spend the remaining time wisely to raise the overall level of the team. The match against Paraguay really made me feel the responsibility and pride of wearing the blue jersey. There are some aspects that we can improve only through actual matches, so we will make the most of the remaining matches and strive to become a better team ahead of the Olympics.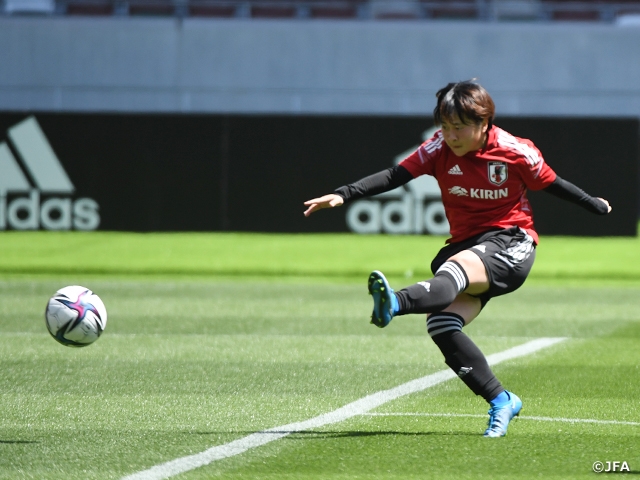 Ignacio QUINTANA, Coach of Panama Women's National Team
First of all, I would like to thank Japan for inviting us for this match. The match against Japan will give us an opportunity to improve as a team, while also giving us a clear direction of where we are headed. Tomorrow's match shall give our players great inspiration. We have selected both veterans and young talents for this match. I am confident to say that this is our best squad, so I hope we can showcase a spectacular match tomorrow.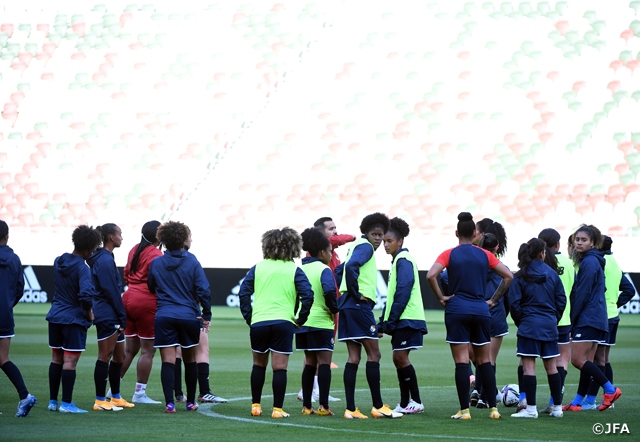 International Friendly Match
Nadeshiko Japan vs Panama Women's National Team
Date: Sun. 11 April 2021 [13:30]
Venue: Japan National Stadium (Tokyo)