NEWS
Coach Takakura of Nadeshiko Japan makes a courtesy call on Mayor Tanabe of Shizuoka City ahead of International Friendly Match vs Canada Women's National Team
20 September 2019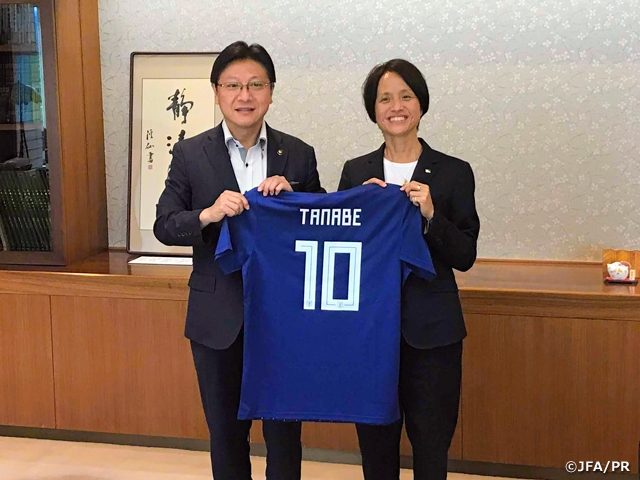 Ahead of the international friendly match against the Canada Women's National Team, scheduled to take place at IAI Stadium Nihondaira, Shizuoka on Sunday 6 October, coach TAKAKURA Asako of the Nadeshiko Japan (Japan Women's National Team) made a courtesy call on Mayor TANABE Nobuhiro of Shizuoka City on Thursday 19 September.
After being warmly welcomed by Mayor Tanabe, coach Takakura mentioned, "I have come to Nihondaira many times to play matches when I was a player, so I am excited to be back here."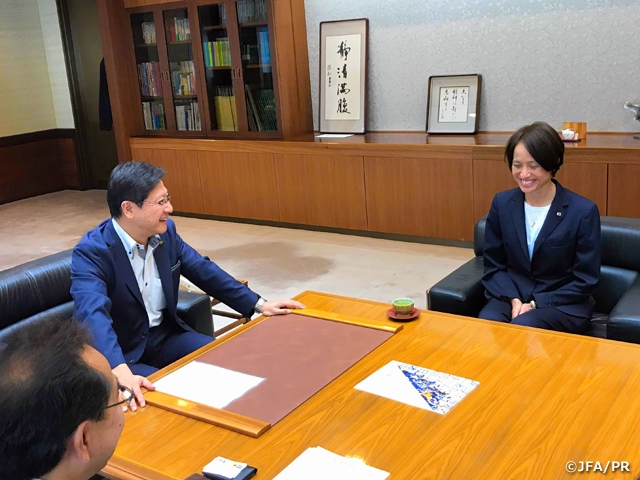 While Japan is ranked 11th in the FIFA ranking, the Canada Women's National Team is ranked seventh. When the mayor asked about the match against the world powerhouse, coach Takakura replied by saying, "it will certainly be an entertaining match." The Japanese coach continued by asking for support from the city of Shizuoka, "we want many people to come watch our match at the stadium and have the fans of Shizuoka send support to our players." With the international friendly match being an important test match ahead of the Tokyo Olympics, Mayor Tanabe assured his full support for the team, "we will prepare for the match thoroughly, so that the team can look back after the Tokyo Olympics and say 'we were able to accomplish this feat because of Nihondaira.'"
Coach Takakura shared her take on the upcoming match against Canada, "after suffering a tough loss at the FIFA Women's World Cup, we must win this match with a positive performance in order to regain our confidence." The match will kick-off at 14:30 on Sunday 6 October.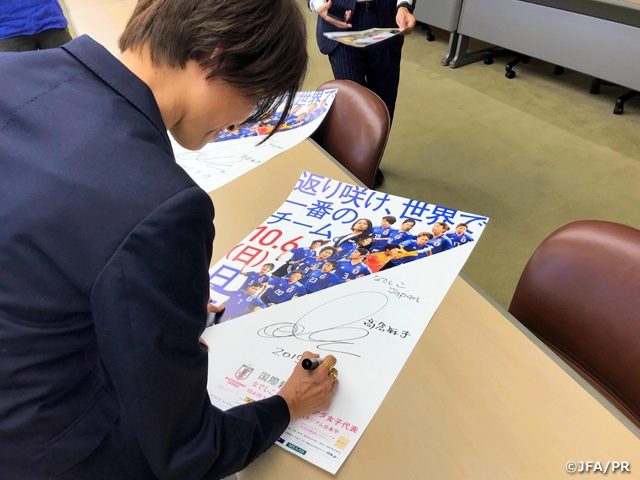 International Friendly Match
Nadeshiko Japan (Japan Women's National Team) vs Canada Women's National Team
Match Date: Sun. 6 October 2019 14:30
Match Venue: IAI Stadium Nihondaira, Shizuoka