NEWS
【Nadeshiko Japan International Friendly Match Preview】A new start towards the Tokyo Olympics
06 September 2019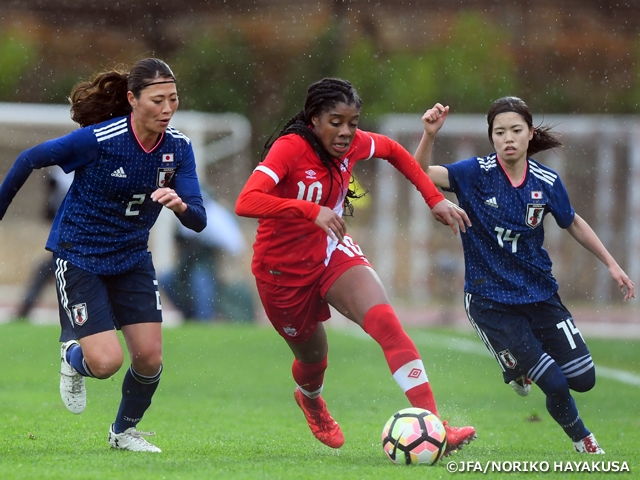 The Nadeshiko Japan (Japan Women's National Team) will face the Canada Women's National Team in an international friendly on Sunday 6 October at IAI Stadium Nihondaira, Shizuoka.
Both advanced to Round of 16 at the World Cup
While Japan is ranked 11th in the FIFA ranking (renewed on 12 July), Canada is ranked seventh, and both teams have advanced to the round of 16 at the FIFA Women's World Cup France. At this tournament, Japan was the second youngest team among the 24 teams, while Canada was the third youngest team. Canada competed in Group E along with Netherlands, Cameroon, and New Zealand, where they finished as the runners-up with a record of two wins and a loss. At the round of 16, they lost to Sweden 0-1 in a close battle.
For nearly two decades, the Canada Women's National Team has been led by their ace Christine SINCLAIR, as the Canadian striker has registered 286 caps and scored 182 goals for her country. She has played in all four matches at the recent Women's World Cup and scored a goal against the Netherlands.
The Nadeshiko Japan and Canada has faced each other 13 times and although Japan has the edge in overall record, with six wins, three draws, and four losses (18 goals for, 19 goals against), Canada has claimed the victory in the most recent encounter, as they won 2-0 over Japan at the Algarve Cup 2018.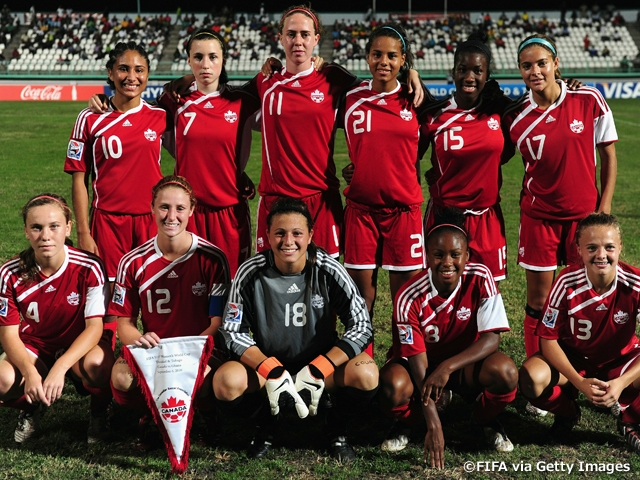 A new start towards the Tokyo Olympics
This match will be a new start for the Nadeshiko Japan ahead of the 32nd Olympic Football Tournament (Tokyo 2020). With this being their first match since the World Cup, coach TAKAKURA Asako mentioned, "losing at the Women's World Cup does not mean that our approach was altogether wrong, as we are seeing definite improvements. In fact, that bitter experience can help the team get even stronger."
With less than a year left before the Tokyo Olympics, coach Takakura continued by stating, "we just need to take care of our business one step at a time. We hope to put our bitter experience at the World Cup to good use and win the gold medal at the Tokyo Olympics."
On the other hand, Canada is scheduled to compete in the Olympic qualifiers in January 2020, so this friendly match will serve as an important test match for them as well.
The international friendly match between the Nadeshiko Japan and the Canada Women's National Team will kick-off at 14:30 on Sunday 6 October at IAI Stadium Nihondaira (Shizuoka).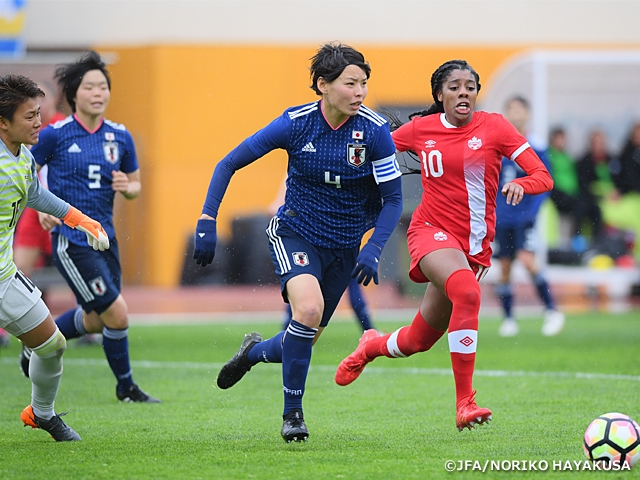 International Friendly Match
Nadeshiko Japan (Japan Women's National Team) vs Canada Women's National Team
Date: Sun. 6 October 2019 14:30
Venue: IAI Stadium Nihondaira, Shizuoka