NEWS
JFA 24th U-15 Japan Women's Football Championship to kick-off on 27 July
24 July 2019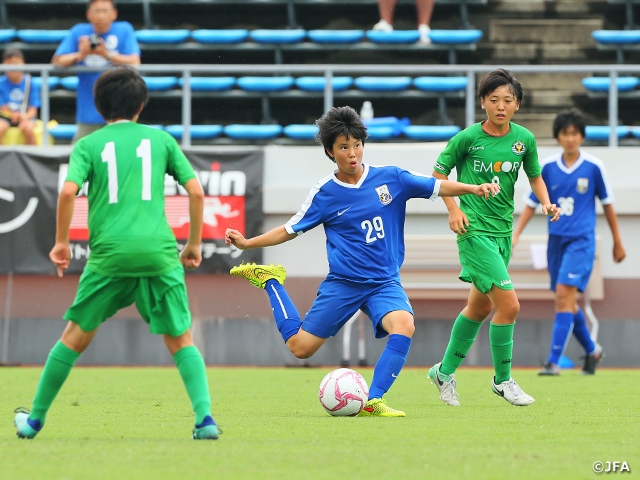 The JFA 24th U-15 Japan Women's Football Championship will start its action on Saturday 27 July at J-GREEN Sakai in Osaka.
The tournament will determine the national champions for the women's junior high school category, where U-15 players born after 2 April 2004 will participate. A total of 32 teams who have won their way through the nine regional qualifiers will compete in the knockout stage, where they will be playing in matches of 30-minute halves.
Players like TAKARADA Saori (Cerezo Osaka Sakai Ladies) and ENDO Jun (Nippon TV Beleza), who played in the FIFA Women's World Cup France 2019, featured the past tournaments. MINAMI Moeka (Urawa Red Diamonds Ladies) and NAGANO Fuka (Chifure AS Elfen Saitama), who were a part of the U-20 Japan Women's National Team that won the FIFA U-20 Women's World Cup France 2018, also took part in this tournament in the past.
This year's tournament favourite will be the defending champions, JFA Academy Fukushima (Tokai2/Shizuoka), who will be searching for their third national title. Players like MATSUKUBO Manaka (#22) and HAYASHI Manaka (#23) are still with the team after their championship campaign, and their team remains to be a major force to be reckoned with. They also feature an experienced defence line led by KOGA Toko (#29), and they certainly have what it takes to make a deep run.
Perhaps the top contender against the defending champions will be last year's runners-up, Nippon TV Menina Serias (Kanto2/Tokyo). With their core players, SUGAWARA Mana (#3), MITANI Tomoka (#6), and UJIHARA Rihona (#10) still with the team, they are definitely seeking for revenge from last year. They will be searching for their second national title with their traditional quick and technical football style.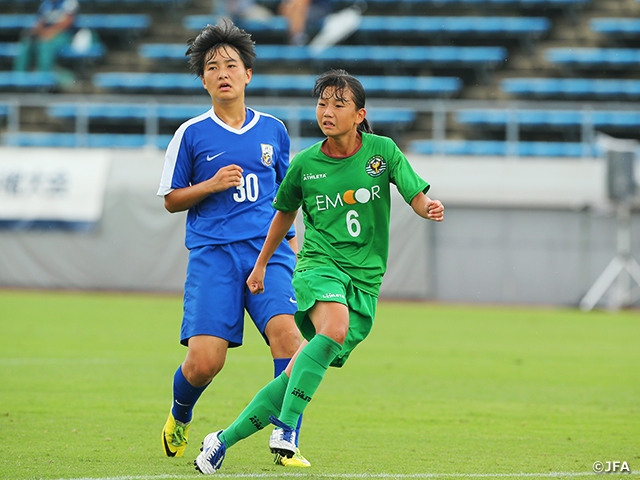 Urawa Red Diamonds Ladies Youth (Kanto1/Saitama), who has made it to the semi-finals last year, holds the tournament record with six championships, and remains as a strong contender for this year's tournament. After getting defeated at the semi-finals in three straight tournaments, Nojima Stella Kanagawa Sagamihara Avvenire (Kanto9/Kanagawa) will seek to advance to their first ever final.
It will be interesting to see how the first timers will perform, as ASC Hokkaido Ladies (Hokkaido1) made it to their first ever national championship in their nine-year history of the club, while Matsumoto Yamaga FC Ladies U-15 (Hokushinetsu2/Nagano) won their ticket to this tournament after the team had launched this April. Another intriguing aspect of this tournament is the matchups between the junior high school sides and the Nadeshiko Academy clubs, as schools like Kamimura Gakuen Junior High School (Kyushu1/Kagoshima) and Tokoha University Tachibana Junior High School (Tokai1/Shizuoka) will seek to make a deep run.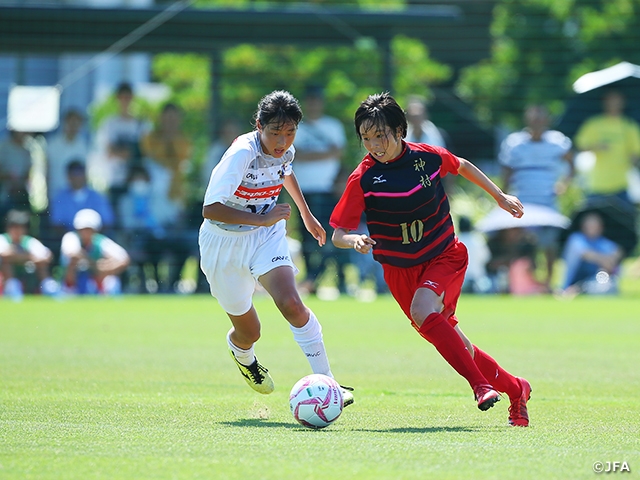 Let's see which team will be crowned as queens of the junior high school generation, as the future members of the Nadeshiko Japan (Japan Women's National Team) will showcase a heated battle.
JFA 24th U-15 Japan Women's Football Championship
Tournament Dates: Sat. 27 July – Sat. 3 August 2019
Tournament Venue: J-GREEN Sakai (Sakai city, Osaka)