NEWS
WE League clubs to enter competition from the fourth round! - Empress's Cup JFA 44th Japan Women's Football Championship
16 December 2022
The fourth round of the Empress's Cup JFA 44th Japan Women's Football Championship will take place on Saturday 17 and Sunday 18 December.
Eleven clubs from the WE League will enter the competition from the fourth round. Mitsubishi Heavy Industries Urawa Reds Ladies (WE/Saitama), who won their first Empress's Cup title last year, will take on AC Nagano Parceiro Ladies (WE/Nagano). The two sides also met in the opening match of the 2022-23 league season, which Urawa won 3-2. Through six match-weeks, Urawa are in third place in the league, while Nagano are in 10th place. It will be interesting to see if Urawa can get off to a good start in their bid to defend their title, or if Nagano can have their revenge from the league match.
JEF United Ichihara Chiba Ladies (WE/Chiba), runners-up of last year's tournament, will take on Albirex Niigata Ladies (WE/Niigata) in another match between WE League clubs. After finishing fourth in the league last season, Chiba now sit in ninth place with one win, two draws, and three defeats after six matches this season. Their opponents, Niigata, have also had a difficult start to the season with one draw and five defeats in six matches. For both sides, this match presents a great opportunity to gain momentum for their league campaign.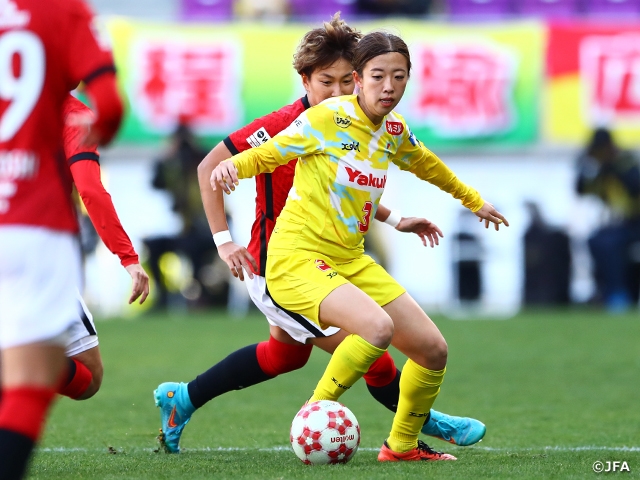 INAC Kobe Leonessa (WE/ Hyogo), the inaugural WE League champions, are off to a strong start this season. They have played five matches so far and are top of the table with four wins and a draw. The team boasts the league's lowest number of goals conceded (four) thanks to a solid defence led by their goalkeeper YAMASHITA Ayaka, who won the league's first MVP award. In the fourth round of the Empress's Cup, they will play AS Harima Albion (Nadeshiko 1/Hyogo), who are third in the Nadeshiko League. AS Harima defeated Fujieda Junshin High School (Tokai 2/Shizuoka) in the second round and Sakuyo High School (Chugoku 4/Okayama) in the third round to advance to the fourth round. It will be interesting to see how they fare against teams from higher categories.
Waseda University (Kanto 2/Tokyo) is the only regional representative to have reached the fourth round. From the first round, Waseda University faced teams from the Nadeshiko First Division, but went on to beat Bunnys Gunma FC White Star (Nadeshiko 1/Gunma), Asahi Intecc Loveledge Nagoya (Nadeshiko 1/Aichi) and Orca Kamogawa FC (Nadeshiko 1/Chiyoda) to make it to the top 16. In the fourth round, they will clash with Omiya Ardija Ventus (WE/Saitama) in order to achieve their goal of reaching the top eight in this year's tournament.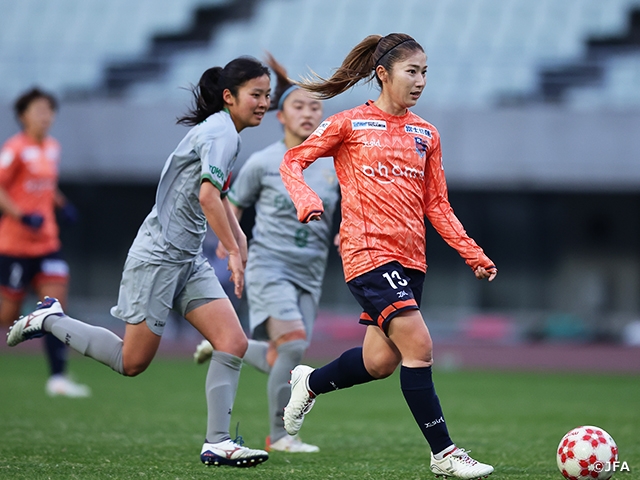 Which team will advance to the quarterfinals on Sunday 15 January? Please stay tuned as the battle for the top spot in women's football unfolds.
Empress's Cup JFA 44th Japan Women's Football Championship
Tournament Duration: Sat. 26 November 2022 - Sat. 28 January 2023
【1st Round】Sat. 26, Sun. 27 November
【2nd Round】Sat. 3, Sun. 4 December
【3rd Round】Sat. 10, Sun. 11 December
【4th Round】Sat. 17, Sun. 18 December
【Quarterfinals】Sun. 15 January 2023
【Semi-Finals】Sun. 22 January 2023
【Final】Sun. 28 January 2023