NEWS
The 99th Emperor's Cup Final to be held at the National Stadium on 1 January 2020
11 October 2018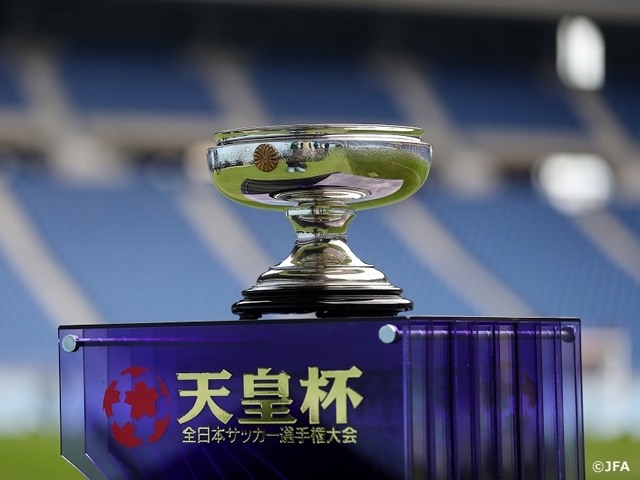 Regarding the Emperor's Cup JFA 99th Japan Football Championship that will open its competition in 2019, it has been determined that the Final will be held on Wednesday 1 January 2020 at the National Stadium.
It will be the first time in six years, since the 93rd tournament, that the Emperor's Cup Final will be held at the National Stadium. It will also mark the first time in four years for the Final to be held in Tokyo, since the 95th tournament, when it was held at Ajinomoto Stadium.
The event will be hosted by the Japan Football Association (JFA) and in preparation ahead of the 2020 Tokyo Olympics and Paralympics, the organizing committee will utilise the tournament to review its operations scheme. Following the completion of the new National Stadium, scheduled in late November 2019, the match will represent the first public sport event held at the venue.
The Emperor's Cup JFA 99th Japan Football Championship Final
| | |
| --- | --- |
| Match Date | Wednesday 1 January 2020 |
| Venue | National Stadium, Tokyo |
| Host | Japan Football Association/Japan Professional Sports Association |
| Co-host | NHK/Kyodo News |
*88 teams will participate in the knockout-format tournament. The match schedule will be announced as soon as it becomes available.