NEWS
AFC Champions League 2021 East group stage under way
21 June 2021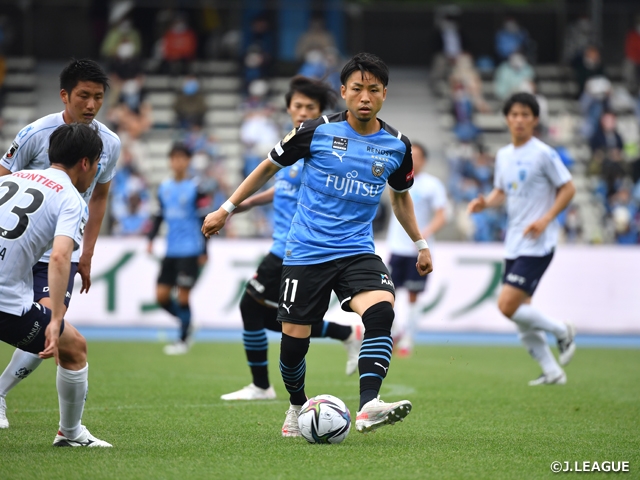 The group stage of the AFC Champions League (ACL) 2021 East region will kick-off on Tuesday 22 June. This year, four clubs will participate from Japan, with J.League champion Kawasaki Frontale leading the way, Gamba Osaka, Nagoya Grampus, and Cerezo Osaka will be competing for the prestigious Asian club title.
Due to the effects of COVID-19, this year's ACL will be played in a bubble, rather than the usual home and away format. Kawasaki's Group I and Gamba Osaka's Group H will both have their matches held at Tashkent, Uzbekistan, while Nagoya's Group G and Cerezo Osaka's Group J will play in Thailand, at Bangkok and Buriram, respectively.
Starting this year, the ACL has expanded its group stage from 32 to 40 teams, with both the West and East regions having five groups of four teams. The winners of each group and three best runners-up from each region will advance to the round of 16 of the knockout stage. Top two teams automatically qualified for the round of 16 until last year, but this year's expansion brought even tighter competition from the group stage.
At the knockout stage, the round of 16 and quarterfinals will be played as a single-leg match, while the semi-finals and final will be played on a home-and-away two-legged format. Each team will be permitted to use a maximum of five substitutes for each match.
Nagoya's Coach FICCADENTI prioritises responsiveness
Among the four Japanese clubs, Nagoya will play their first match in Group G on 22 June. Following last season's third place finish at the league, the club will make their fourth ACL appearance, first since reaching the round of 16 in 2012. Nagoya will first face Johor Darul Ta'zim (JDT/Malaysia) who has claimed the Malaysia Super League title for six years running, followed by FC Pohang Steelers (Korea Republic) who is making its first ACL appearance since 2106, and ACL debutant Ratchaburi FC (Thailand).
Despite reaching the ACL in three consecutive years, JDT had to withdraw midway into last year's competition, due to the travel ban enforced by the government, giving them extra motivation to make a deep run this year. Led by Mexican coach, Benjamin MORA, the team is loaded with talent, starting with Brazilian forward BERGSON and Argentinian midfielder Leandro VELAZQUEZ, along with numbers of players of the Malaysia National Team, including Spanish-born Natxo INSA.
Perhaps the biggest rival for the Nagoya side is looking to be their second match opponent, Pohang, who has won the ACL title in 2009 and making their eighth appearance this year. Led by Colombian attacker Manuel PALACIOS, Bosnian midfielder Mario KVESIC, and Korea Republic National Team member SONG Min-Kyu, the team is currently in fifth place at the K.League.
Nagoya's third opponent, Ratchaburi, is the winner of the 2012 Thai Division 1 League and 2016 Thai FA Cup, and the club will have the advantage of playing at their home country. Nagoya has reached the semi-finals in 2009, while reaching the round of 16 in both 2011 and 2012. The club has advanced through to the knockout stage in each of their four appearances, and they will certainly try to keep the trend going. Despite missing KANAZAKI Mu and MARUYAMA Yuichi due to injury, led by MATEUS and U-24 Japan National Team member SOMA Yuki, the club is currently in second place at the J.League. Nagoya is coming off a 5-0 victory over Mitsubishi FC in the second round of the Emperor's Cup, and they will seek to get off to a hot start at the ACL as well.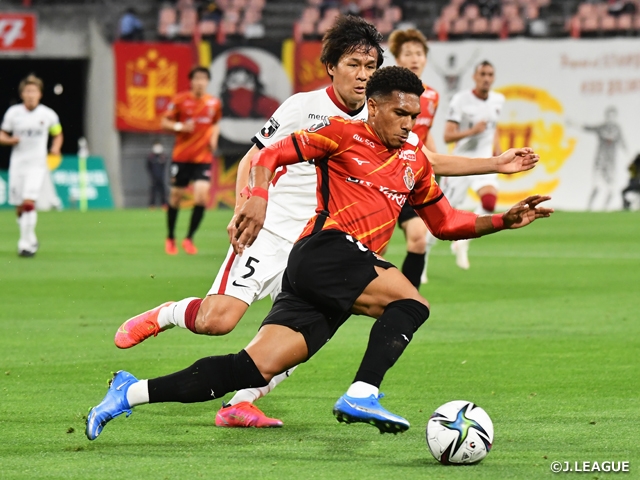 Ahead of the competition, coach Massimo FICCADENTI mentioned, "We will be playing six matches in a very short span, so we need to keep our spirits high and prepare ourselves thoroughly ahead of each match." With the club in line to face teams with vastly different football styles, hot weather, tight match schedule, and harsh pitch conditions, the Italian coach sought for responsiveness from his players, "The players' ability to make instant adjustments will be tested. I need to rely on our players game intuition and have them make the decisions on the pitch." The coach concluded by showing his confidence, as he mentioned, "The team is fully motivated and determined to win the competition."
Kawasaki seeking for their first Asian title
After winning their third J.League title and the Emperor's Cup last season, Kawasaki will be making their eighth ACL appearance. The club's highest finish came in 2007, 2009, and 2017 when they reached the quarterfinals on each occasion but has been eliminated at the group stage in both 2018 and 2019. This year, they will seek to end the streak by making a deep run at the ACL. Kawasaki will face Daegu FC (Korea Republic), Beijing FC (China PR), and United City FC (Philippines) in Group I.
Kawasaki's first match is scheduled on the 26th, when they face Daegu, who entered the group stage instead of the qualifying play-offs after three Australian teams withdrew from the competition, making their second appearance in the ACL. With three Brazilian attackers and Japanese midfielder NISHI Tsubasa leading the offence, the team is currently in fourth place at the K.League.
Beijing is making their 10th ACL appearance this year, propelled by French attacker Cedric BAKAMBU, Brazilian midfielder Renato AUGUSTO, and China PR National Team's YU Dabao in defence. The Beijing side has finished within the top three spots at the Chinese Super League in back to back seasons, making them a force to be reckoned with. United City FC, formally known as Ceres–Negros FC, is making their first ACL appearance after winning the Philippines Football League four years straight, as they are poised to face Kawasaki on 2 July.
Kawasaki will be travelling without their star player TANAKA Ao, as the midfielder is linked with a move to Europe. However, with the likes of OSHIMA Ryota and YAMAMURA Kazuya returning from injury, coach ONIKI Toru shared his take on this year's competition, which will be his third challenge, "I am looking forward to see how our team performs at the Asian stage. This is a title we need to obtain in order to reach the next level." Based on his past experience at the ACL, KOBAYASHI Yu pointed out, "We need to maintain a high intensity level. That is one of the reasons why we were not successful in our past appearances." The veteran striker continued by sharing his confidence, "I'd like to see how far we can go with this new playing style." Brazilian defender, JESIEL also commented, "We would like to prove that we can compete at the international stage. We can add another chapter to Frontale's history by winning the title."
G. Osaka's Coach MATSUNAMI "Focus on first match"
In Group H, Gamba Osaka will be competing against K.League champion Jeonbuk Hyundai Motors FC (Korea Republic), Tampines Rovers FC (Singapore), and Chiangrai United (Thailand). Among the three, Jeonbuk Hyundai is by far the strongest opponent. Making its 14th appearance in the ACL, the Korean side has won two titles, while finishing as the runners-up and semi-finalist one time each. Russian attacker Stanislav ILJUTCENKO leads their offence, with KIM Bo-Kyung and KUNIMOTO Takahiro playing in midfield, the team is currently in second place at the K.League.
Eight time Singapore Premier League champion, Tampines, is no stranger to the Asian competitions, as they have won the 2005 ASEAN Club Championship, while reaching the quarterfinals at the 2016 AFC Cup. With Montenegrin striker Boris KOPITOVIC and Serbian midfielder Zehrudin MEHMEDOVIC orchestrating the offence, Japanese midfielder NAKAMURA Kyoga also plays an active role in their midfield.
Chiangrai is another team who entered the group stage to replace the Australian sides who withdrew from the competition. The team was eliminated at the group stage last season, but they will enter this year's group stage as the Thai FA Cup title holder at their own country, making them a force to be reckoned with.
After finishing in second place last season, G. Osaka will be making their 10th ACL appearance. The Osaka side was crowned as ACL champion in 2008, while reaching the semi-finals in 2015. The club is struggling this season, as they are currently ranked 17th at the J.League. However, with coach MATSUNAMI Masanobu taking over the helm in May, the club has shown signs of improvements, winning three of the four most recent matches. With the team coming off a victory at the Emperor's Cup, their ace USAMI Takashi mentioned, "In order to win the title and to gain momentum for our league matches, this is an important stage for us." Defender MIURA Genta also shared his take, "I am looking forward. We will focus on keeping a clean sheet."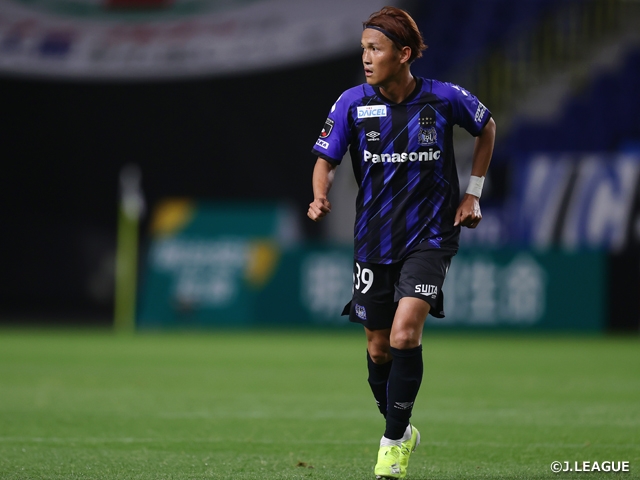 Ahead of their first match against Tampines on 25 June, coach Matsunami commented, "How we enter the first match will be the key. Teams from Singapore and Thailand will enter the competition with high intensity level, but if we can win against them, it will give us great momentum for our match against Jeonbuk Hyundai."
C. Osaka's Coach CULPI "Showcase a total team effort"
Cerezo Osaka entered the group stage instead of the qualifying play-offs after Melbourne City (Australia) withdrew from the competition, making their fourth ACL appearance. The club has reached the quarterfinals in 2011 and round of 16 in 2014. This year they will start the group stage by facing two time ACL champion Guangzhou FC (China PR) on 24 June. Despite getting eliminated at the group stage in last year's ACL, the Chinese side has proven to be one of the most successful teams at the Asian stage, reaching the quarterfinals six times, including their championship campaign in 2013 and 2015. Led by former Italy National Team defender coach Fabio CANNAVARO, the team has no shortage of talents, with the likes of Ricardo GOULART, ELKESON, and ZHENG Zhi featuring the squad.
Cerezo will then face Hong Kong Premier League champion, Kitchee SC (Hong Kong), before playing against the home side Port FC (Thailand). This season, Kitchee has added Montenegrin striker Dejan DAMJANOVIC, who has great success playing for numerous clubs in Korea Republic and China PR. Although Port FC is making their first ACL appearance, they have won numerous cup titles in Thailand, while also finishing in the top three at the Thai League 1 in the past three seasons.
Sitting in 12th place, Cerezo has gone winless in their league matches during the month of May but managed to break the bad momentum by winning against Tottori at the Emperor's Cup, thanks to the goals scored by OKUBO Yoshito and OKUNO Hiroaki. With Adam TAGGART and KIM Jin-Hyeon both re-joining the club after their stint with their respective national team, coach Levir CULPI shared his take on the ACL, "For me, it feels like entering the World Cup." The Brazilian coach continued to speak about the tournament, "We must play six matches in a short period. To make a deep run, we must stay positive and showcase a total team effort." SAKAMOTO Tatsuhiro who recently played for the SAMURAI BLUE (Japan National Team) spoke about his take on the competition, "Compared to the style of football played in Japan, we will be seeing different intensity and speed at the ACL. After playing for the national team, I was able to set a higher standard for myself." The midfielder continued to share his aspiration, "I am looking forward to seeing how well we perform."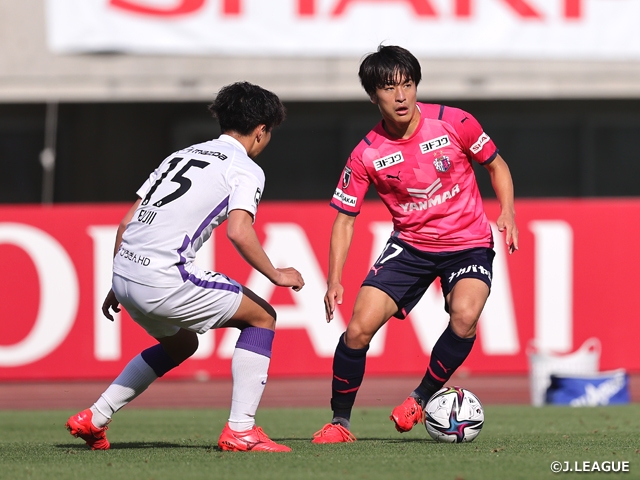 Optimism despite the restrictions
Continuing from last year, the ACL will be held in a "bubble" where teams are not permitted to travel anywhere besides their hotel, training ground, and match venue. With strict quarantine and safety protocols in order to prevent the spread of COVID-19, each team will play six matches within 16 days. Despite the tough match schedule, G. Osaka's Usami mentioned, "We will brush off any adversity and play with great momentum." Kawasaki's Kobayashi also shared his optimism, "We don't need to travel between matches, so that is a good thing. I don't mind the quarantine. I am looking forward for my alone time."
Group F is the only group without any Japanese clubs. At this group, defending champion Ulsan Hyundai FC (Korea Republic) is in line to face Viettel FC (Vietnam) and BG Pathum United (Thailand), while they wait for the match result between Shanghai Port FC (China PR) and Kaya FC–Iloilo (Philippines) on the 23rd, as the winner will take the fourth spot in this group.
The group stage of the West region has already taken place during 14 April to 1 May, as FC Istiklol (Tajikistan), Sharjah (UAE), Esteghlal FC (Iran), Al Nassr (Saudi Arabia), Persepolis FC (Iran), Al Wahda FSCC (UAE), Tractor FC (Iran), and Al Hilal SFC (Saudi Arabia) have clinched the round of 16.