NEWS
Message from Chairman KAWAGUCHI Yoshikatsu of JFA Athletes Committee
14 May 2020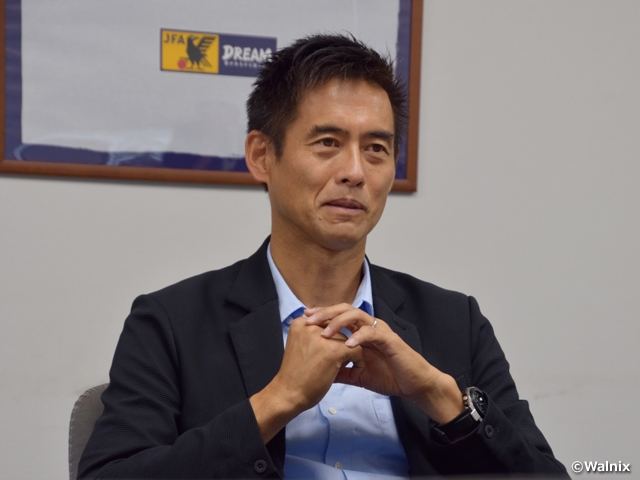 JFA consists a total of 20 committees, each specialising in their own expertise. In concurrence with the reappointment of President TASHIMA Kohzo on 29 March, the head of each committee was named under the new regime. Starting from 11 May, we have been introducing the roles of each committee, along with a message from the chairperson. Today we will introduce the newly established Athletes Committee.
Athletes Committee's main purpose is to implement the players' voices to the decisions made by JFA to improve the environment surrounding football. The committee will strive to provide a better environment by respecting the voices and opinions of the players and serve to bridge the gap between the players and JFA.
Message from Chairman KAWAGUCHI Yoshikatsu (newly appointed)
I feel incredibly honoured, but I am also aware of the enormous responsibility to be appointed as chairman of the newly established Athletes Committee. I will strive to reflect the opinions of the athletes competing in the front lines and contribute to build an environment where athletes can work together with JFA to heighten the competition level of the sport.
I personally experienced playing for the national team and foreign clubs, while I also played in J1, J2, and J3 of the domestic league. I hope to utilise my experience to address the issues faced by the players at each category and share those issues with the officials of JFA.
Working together with our football family, I will give my utmost efforts to raise the social perception and social status of Japanese football to make football not only a popular sport, but an essential part of our lives. We hope to raise the level of Japanese football to reach and go beyond the level of the top countries in the world.