NEWS
Introduction of the referees in charge of the KIRIN CHALLENGE CUP 2023 match between SAMURAI BLUE and Colombia National Team
28 March 2023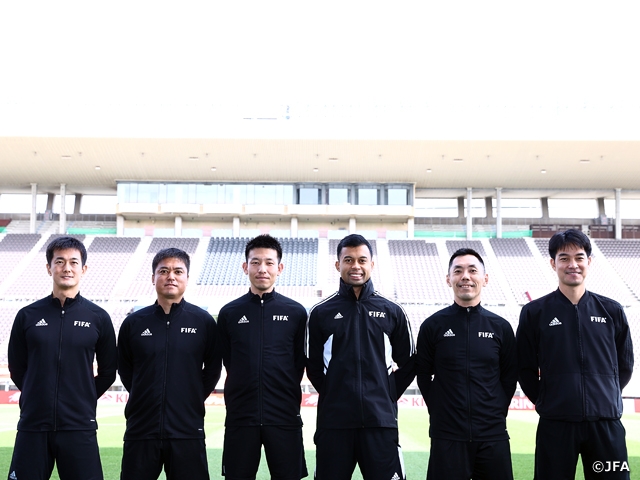 The referees in charge of the KIRIN CHALLENGE CUP 2023 SAMURAI BLUE (Japan National Team) vs Colombia National Team, to be held at Yodoko Sakura Stadium on Tuesday 28 March, shared their enthusiasm for the match.
Referees in charge
Referee: BIN JAHARI Muhammad Taqi Aljaafari (Singapore)
Assistant referee 1: KOH Ronnie Min Kiat (Singapore)
Assistant referee 2: PARK Sang Jun (Korea Republic)
Fourth official: KASAHARA Hiroki (Japan)
VAR: KIM Jong Hyeok (Korea Republic)
AVAR: KO Hyung Jin (Korea Republic)
Referee Crew's Comment
It is a great honour to be involved in such a spectacular tournament as the KIRIN CHALLENGE CUP. Both teams are world class and will be playing in a way that spectators will find exciting. We ourselves are looking forward to the match.

SAMURAI BLUE vs Colombia National Team
Date: Tuesday 28 March 2023, 19:20 (subject to change)
Venue: Yodoko Sakura Stadium, Osaka
Tournament Information