NEWS
Australia National Team arrive in Japan ahead of match against SAMURAI BLUE - AFC Asian Qualifiers (Road to Qatar)
11 October 2021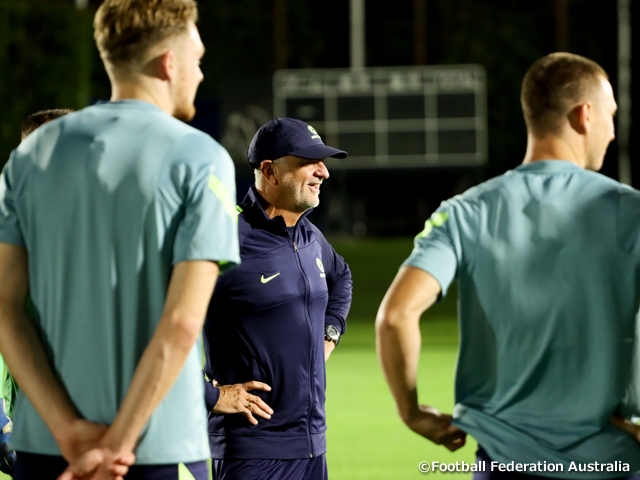 Three days ahead of their match against the SAMURAI BLUE (Japan National Team) in the final round of the FIFA World Cup Qatar 2022™ Asian qualifiers (Road to Qatar), the Australia National Team arrived in Japan on Saturday 9 October. The players and staffs entered the country after confirming that all of them tested negative for antigens at the airport. The team will train in Saitama to prepare for the match at Saitama Stadium 2002.
The AFC Asian Qualifiers (Road to Qatar) fixture between the SAMURAI BLUE and Australia National Team is scheduled to kick off at 19:00 on Tuesday 12 October.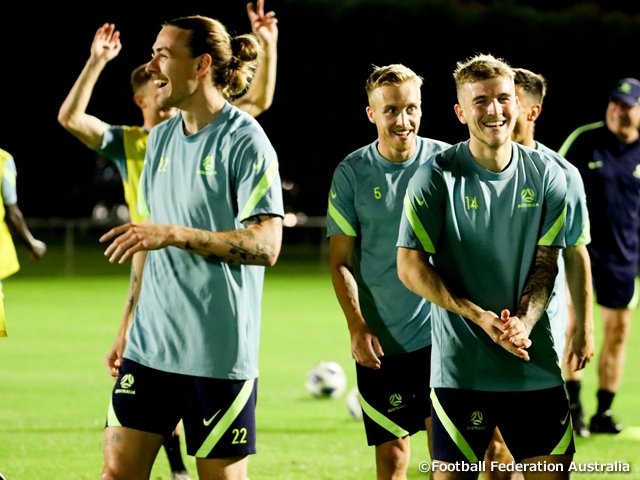 Player's Comment
Mathew RYAN (Real Sociedad/Spain)
The Australia National Team have done well in the past three matches to put ourselves in a great position in our group. We have shown great unity and all the players are working hard for their teammates. I think our greatest strength is the strong bond among the players and their compassion for each other. Many of the players on the Japan National Team play in the top leagues in Europe, and I have the impression that they are very skilled and talented. They are a very threatening opponent. I have a lot of respect for the Japan National Team, but I believe that we can use the momentum and advantage we have accumulated from the previous matches to win this match as well.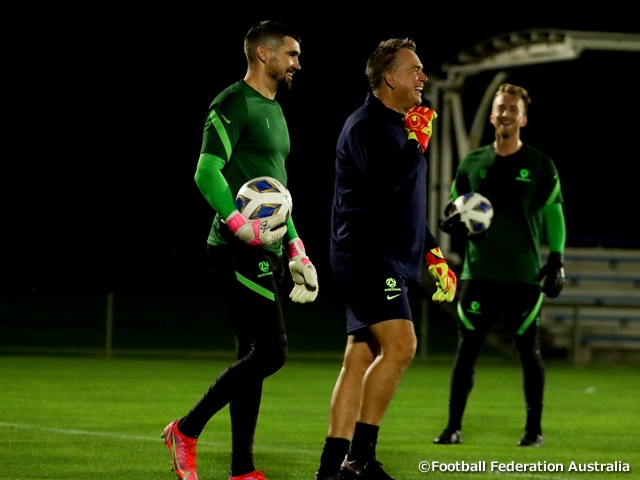 Australia National Team Squad
Coach
Graham ARNOLD
Squad
Mathew RYAN
Lawrence THOMAS
Ryan MCGOWAN
Aziz BEHICH
Rhyan GRANT
Trent SAINSBURY
Bailey WRIGHT
Callum ELDER
Fran KARACIC
Harry SOUTTAR
Aaron MOOY
James JEGGO
Tomas ROGIC
Jackson IRVINE
Kenneth DOUGALL
Christopher IKONOMIDIS
Ajdin HRUSTIC
Riley MCGREE
Denis GENREAU
Mitchell DUKE
Martin BOYLE
Adam TAGGART
Awer MABIL
Daniel ARZANI
AFC Asian Qualifiers (Road to Qatar)
Tue. 12 October 2021 [19:10]
SAMURAI BLUE vs Australia National Team
Venue: Saitama Stadium 2002 (Saitama)