NEWS
Comments of Coaches and Directors following the cancellation of the AFC competitions
26 January 2021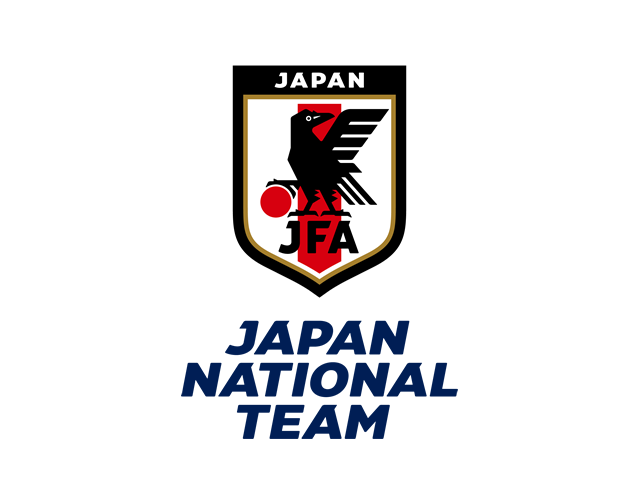 As of Monday 25 January, the Asian Football Confederation (AFC) has determined to cancel the AFC U-19 Championship (Uzbekistan), AFC U-16 Championship (Bahrain), and AFC Futsal Asian Cup (Kuwait), which were all postponed from 2020 to prevent the spread of COVID-19, and the AFC Beach Soccer Asian Cup (Thailand), which was scheduled for 2021.
Following the cancellation of the competitions, we would like to share the comments of JFA Technical Director SORIMACHI Yasuharu, Chairman KITAZAWA Tsuyoshi of the JFA Futsal Committee, and the coaches of each team.
SORIMACHI Yasuharu, JFA Technical Director
Following the cancellation of the FIFA competitions, we feel very unfortunate that the AFC competitions have also been cancelled. However, we also feel that JFA has the obligation to promote the continuous growth of the players who are striving to become better. We will continue to make forward progress, as we support the development of the youth generation, including those categories effected by these cancellations, and help them reach the next stage. In order to allow our youth players to have a positive mind-set, we will continue to take measures to overcome this current situation.
KITAZAWA Tsuyoshi, Chairman of JFA Futsal Committee
We feel very unfortunate to see the AFC Futsal Asian Cup and AFC Beach Soccer Asian Cup getting cancelled, after both teams have put immense efforts to prepare for the tournament. However, we must make sure that this situation will not lower the motivation of the futsal and beach soccer worlds. We will cooperate with coach Burno and coach Ozu to prepare the teams ahead of the FIFA Futsal World Cup Lithuania 2021™ and FIFA Beach Soccer World Cup 2021. I am sure that this situation is very disappointing for our fans and supporters who were looking forward for these competitions. Also, due to the repeated postponement of the AFC Futsal Asian Cup, we received tremendous support from the futsal community, and all the people involved in the domestic league and competitions. We are truly sorry for this situation. Unfortunately, we will continue to be effected by the ongoing pandemic, but we would like to work with you to move toward the same goal. Thank you for your understanding and continued support.
KAGEYAMA Masanaga, Coach of U-20 Japan National Team
Although we have lost one of our goals, the players and I must change our minds and continue to move forward. We must not stop the development of the younger generation. I personally feel disappointed that we cannot allow our players to gain international experience at the FIFA U-20 World Cup™, which is a tremendous competition. However, the ultimate goal for our players is not the U-20 World Cup, but to become a member of the SAMURAI BLUE and to reach the world level as an individual. I hope that this situation will not deteriorate the players' motivations and that they will continue to strive for a higher level. Working with the Technical Committee, we feel that it is our obligation to search for the most optimal plan to allow our players to continue their growth under this difficult time.
Moriyama Yoshiro, Coach of U-17 Japan National Team
Our goal has always been to defend our title at the AFC U-16 Championship and to reach the semi-finals of the FIFA U-17 World Cup™ as the Asian champions, so we are very disappointed to hear the tournaments getting cancelled. However, we also feel that this was a necessary decision considering the ongoing pandemic that effecting not only Japan, but the entire world. The young players still have a big future waiting ahead of them. We hope that they can make the most of their past experiences, maintain high motivation, and continue to give their utmost efforts to reach a higher level. Youth development is the future of Japanese football, and we must not stop the progress. The future development plans and team activities are yet to be discussed, but we are fully committed to develop each age categories of our youth. We will give our utmost efforts to help the players of each development category reach a higher level.
Bruno GARCIA, Coach of Japan Futsal National Team
The AFC Futsal Asian Cup was one of our goals, so it very disappointing to see it getting cancelled. After finishing as the runners-up in the previous tournament, we kept our motivations high to prepare ourselves to win the AFC Futsal Asian Cup. I am sure this was a disappointing news for our fans who were looking forward for this tournament. However, we will continue to make forward progress towards our goal. Once we clinch the World Cup, we will showcase our best performance that can make our fans proud, and we will enjoy the preparation process for that.
MOREIRA Ozu, Coach of Japan Beach Soccer National Team
While there are few competitions held in Asia, it is very disappointing that one of the precious competitions has been cancelled. After winning the previous title, we had been holding training camps last year to defend our title. We do not know when our next match is, but we will try to maintain our motivation high and continue to train, so that the tournament can be held at any time. Instead of taking this situation and time negatively, we will keep a positive mind-set, thinking that we are given more time to prepare and develop the team ahead of the tournament, and overcome this situation with our fans.