NEWS
U-16 Japan National Team short-listed squad - Training Camp (11/22-28@J-Village)
19 November 2021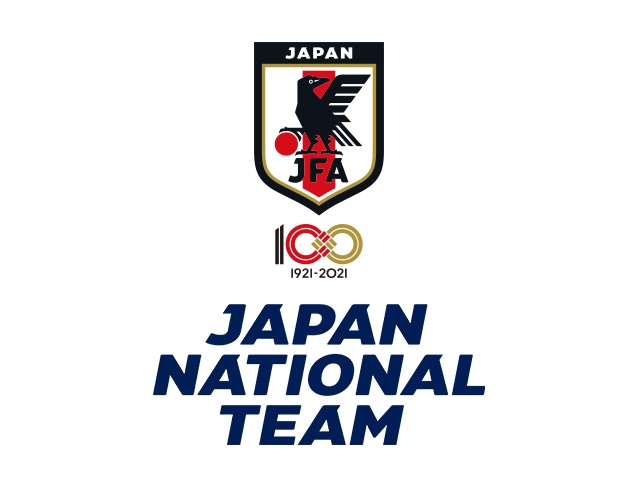 Staff
Coach: MORIYAMA Yoshiro (JFA National Coaching Staff)
Assistant Coach: YANO Hayato (JFA Coach/Kariya JY)
GK Coach: TAKAHASHI Norio (JFA National Coaching Staff)
Physical Coach: OGAI Tomohiro (JFA National Coaching Staff)
Squad
GK
NAKAMURA Keisuke (Shizuoka Gakuen High School)
KOBAYASHI Masataka (FC Tokyo U-18)
DF
FUNAKI Daisuke (Yokohama F. Marinos Youth)
OZAKI Kairu (Osaka Toin High School)
KOJIMA Rinshiro (Kagoshima United FC U-18)
HATANO Yuma (Yokohama F. Marinos Youth)
ICHIHARA Rion (Omiya Ardija U18)
KOSUGI Keita (Shonan Bellmare U-18)
MF
SASAKI Sota (Hokkaido Consadole Sapporo U-18)
HIROI Rando (Teikyo Nagaoka High School)
HASHIMOTO Rikuto (Tokyo Verdy)
NODA Shuntaro (Fujieda Higashi High School)
KOKI Yushin (FC Ryukyu U-18)
ISHIWATARI Nelson (Cerezo Osaka U-18)
SUZUKI Haruto (Nagoya Grampus U-18)
FUJIMURA Yu (Tokushima Commercial High School)
ISHII Hisatsugu (Shonan Bellmare U-18)
FW
MATSUBARA Shiki (Bunan High School)
ODA Kohei (Shohei High School)
KIDA Ryoga (Nagoya Grampus U-18)
Players Change (11/22)
HIROI Rando
MF Club: Teikyo Nagaoka High School Sidelined due to unwell physical condition
FUJIMURA Yu
MF Club: Tokushima Commercial High School Sidelined due to unwell physical condition

NAKAGAWA Hagumu
FW Club: Sanfrecce Hiroshima FC Youth
OKANOICHI Kyohei
MF Club: Kawasaki Frontale U-18
※The schedule is subject to change due to the team condition, the weather, etc.
※SmartAmp tests will be conducted to all staff members and players upon arrival.
※In order to prevent the spread of COVID-19, all trainings will be held behind closed doors.
※Players and staffs are asked to refrain from responding to requests for autographs, handshakes, photographs, etc.
We ask for your kind understanding and cooperation.
Comment of Coach MORIYAMA Yoshiro
This will be the first tournament for this team since launching the U-15 Japan National Team last year. Due to the Covid-19 pandemic, it was difficult to organise international trips and matches, so this age group were not able to experience any competitions. With that in mind, we feel very fortunate to be given this opportunity to hold a tournament-style training camp with three other teams, U-17 All Japan High School Select Team, U-16 Fukushima Prefectural Select Team, and Yokohama FC Youth. This was made possible with the support of Fukushima Prefecture, J-Village, the participating teams, and everybody else involved. We will be playing against three strong teams, while feeling the tension and atmosphere of a real tournament, which is different from a normal training camp. Through our performance on the pitch, we would like to express our gratitude to all the people who were involved to make this camp possible.