NEWS
"Thank you to all medical workers" banner posted at match venue
09 April 2021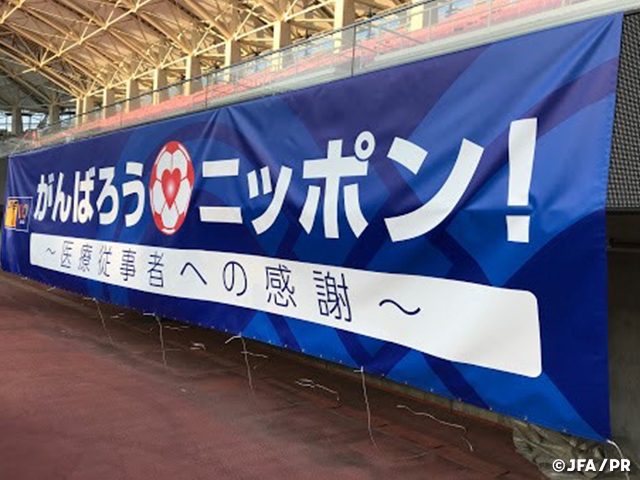 Japan Football Association (JFA) talks about the "Nadeshiko Japan" and "U-24 Japan National Team" who are aiming to win the gold medal at the Games of the XXXII Olympiad (Tokyo 2020) which will take place in July. While providing an environment in which the teams can strive towards their goal, JFA will enter the tournament with a sense of gratitude towards all the people involved in making the tournament possible. Especially during the ongoing pandemic, we are thankful to medical workers who are fighting the infection on the frontline, taking charge of infection control in sporting events, and working to prevent infections at the Olympic Games. The players, coaches, and staffs of Nadeshiko Japan and the U-24 Japan National Team will deliver our gratitude towards all medical workers ahead of the Olympic Games.
As part of our initiatives, we posted a "Thank you to all medical workers" banner at Nadeshiko Japan's international friendly match held at Yurtec Stadium Sendai on Thursday 8 April.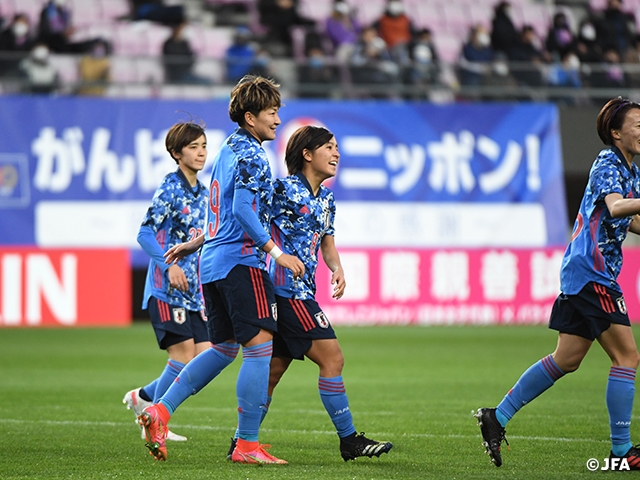 We will continue to showcase our gratitude in the upcoming Nadeshiko Japan and the U-24 Japan National Team matches.