NEWS
Relay Interviews by Japan National Team Coaches Vol. 2: U-19 Japan National Team's Coach KAGEYAMA Masanaga "Overcoming obstacles one at a time"
30 April 2020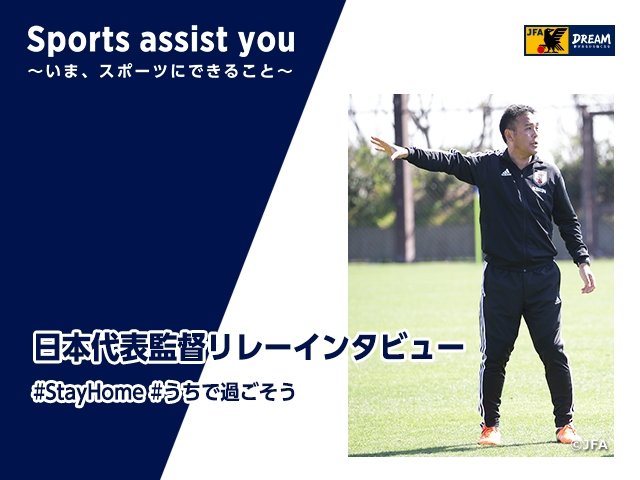 In efforts to contain the spread of the novel coronavirus, many sporting events have been cancelled over the recent period, and the activities of Japan National Team are no exception. With the players and coaches all staying at home during this quarantine period, we have conducted interviews with coaches from different categories of the Japan National Team, regarding their passion towards football, personal experiences, and the importance of chasing a dream.
As the second interview of the series, we will share the interview conducted with coach KAGEYAMA Masanaga of U-19 Japan National Team.
My dream in Tohoku's Shonan
I grew up in Iwaki, Fukushima, where boy's football was extremely popular. The city was also known as "Tohoku's Shonan" for its warm climate. (I am sorry for those who are actually from Shonan…) Influenced by my older brother, I started playing football in primary school. This might come out as a brag, but I have participated in 10 national championships through primary, junior high, and high school. I have also made it to the round of 16 at the All Japan High School Soccer Tournament. However, there were almost no players from Fukushima reaching the top tier of the collegiate or senior level in football at the time. Of course, there were no professional leagues neither, so the idea to pursue a career in football did not even come across my mind. My dream at the time was to attend school, obtain a teacher's license, and coach football at my local town as a teacher.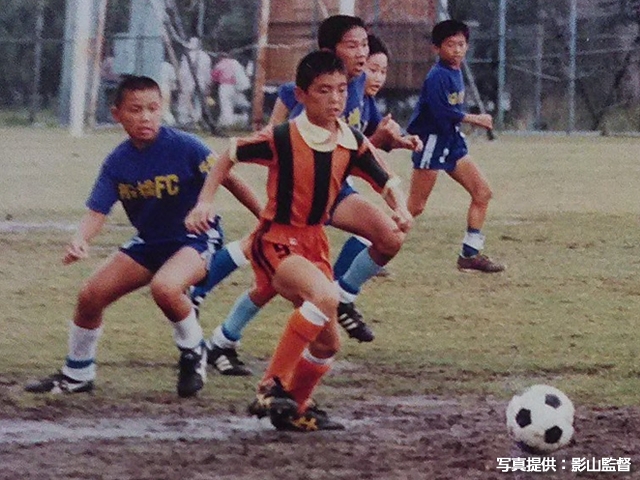 Meeting extraordinary coaches at a young age
Fortunately, I met wonderful coaches throughout my youth career. During primary school, I focused working on my foot skills, while our coaches emphasised on individual tactics and decision makings, which were uncommon at the time. I have no doubt that this approach has laid the foundation for me as a football player. When I first started to play football, I was a forward because of my athleticism. I remember scoring 17 goals in one game when I was in fourth grade. However, I dropped my position as I got older and started to play in the midfield, and eventually ended up as a defender at the time I reached the Japan Soccer League (JSL) and J.League.
We strived for the national title in high school. There are many clubs and academies now, but at the time, most kids were playing for their school team. I remember the time when our team welcomed a new coach. The newly appointed coach did not have much football experience, but he was very open-minded and gave us the opportunity to come up with our own training menus. During that time, we challenged ourselves over our limits and strived for higher levels, which led us to many tournaments including the national championship. These three years in high school have certainly given me a priceless experience as a football player.
After high school, I attended University of Tsukuba, where the environment surrounding football changed completely. When I first joined the football team, I could not understand the training menus and the level of play seemed too high for me, so I became depressed after a month or so and didn't want to go to the team's training sessions. At the time, we had upperclassmen like Mr. HASEGAWA Kenta (current coach of FC Tokyo) and Mr. HIRAOKA Kazunori (head coach of Ozu High School/Uki city superintendent of education), while Mr. IHARA Masami (head coach of Kashiwa Reysol) and Mr. NAKAYAMA Masashi (Azul Claro Numazu) were in my class. We also had Mr. TASHIMA Kohzo (JFA President) as a coach, who had just returned from Germany and our trainings were conducted at a remarkably high level.
I worked hard to compete with my teammates and gradually earned minutes on the pitch, but I suffered many injuries and ended up being a substitute player for the most part. Through the four years I spent at University of Tsukuba, I started to realise that I might have a career in coaching, rather than a player. However, I continued to play hard to reach the JSL and J.League after college and played for seven years as a professional football player.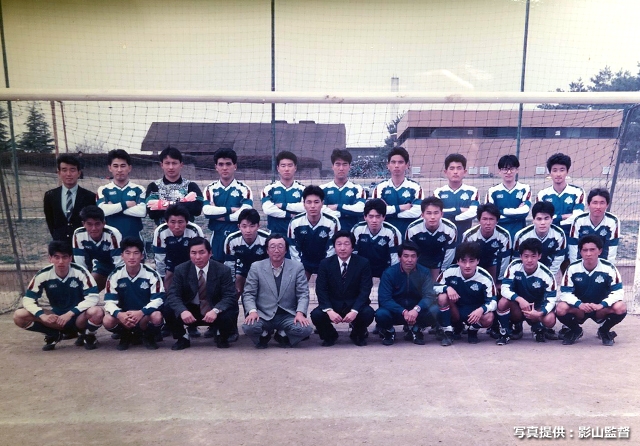 One step at a time
Looking back on my career, I made gradual progress from primary school to junior high and onto high school. I made another step in college before reaching the JSL and eventually the J.League. Rather than chasing a huge dream, I preferred taking on smaller obstacles one at a time. In that way you can see yourself objectively, but to honest, I was just desperate to overcome the obstacles that was laying in front of me. Regardless of my motive, the fact that I continued to push and challenge myself helped me reach where I am today.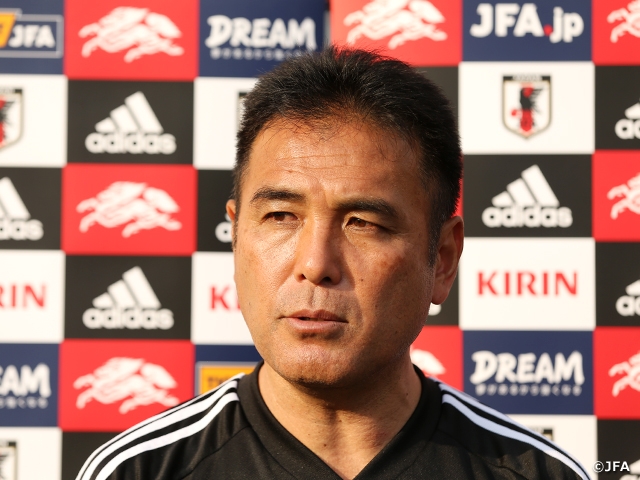 Re-acknowledging the values through the corona pandemic
As a coach, strategies and systems are very important, but what we see in our face to face conversations with the players are what matters the most, and this could be said for any sports. During this corona pandemic, many coaches must be struggling to communicate with their players.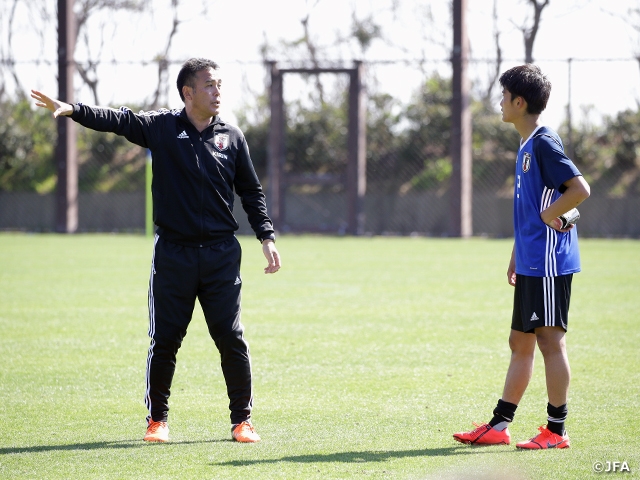 I am sure that coaches and teachers who face their players and students in a daily basis are much more competent to get their words out, so I have no advice to them regarding how to give coaching and guidance remotely. With the outbreak of the coronavirus, the environments to play sports in a daily basis are taken away from us, and it has really made our lives boring. Once the pandemic is over, people will realise how fortunate we are to be able to run outside, chase the ball, and score goals on the pitch. In recent years, sports have become a tool to workout, but this event should give us the opportunity to re-acknowledge the joy of playing sports. I hope that we can all head to a direction where we can really appreciate what sports bring to our lives.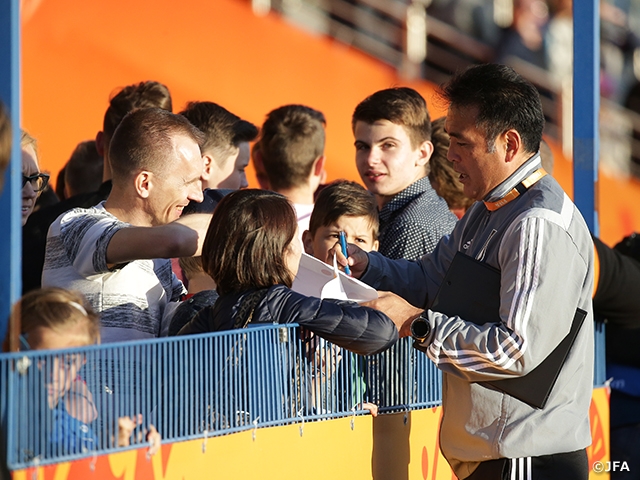 Tomorrow, we will share the interview of coach IKEDA Futoshi of U-20 Japan Women's National Team.