NEWS
Nadeshiko Japan to face New Zealand and Italy in May
05 February 2015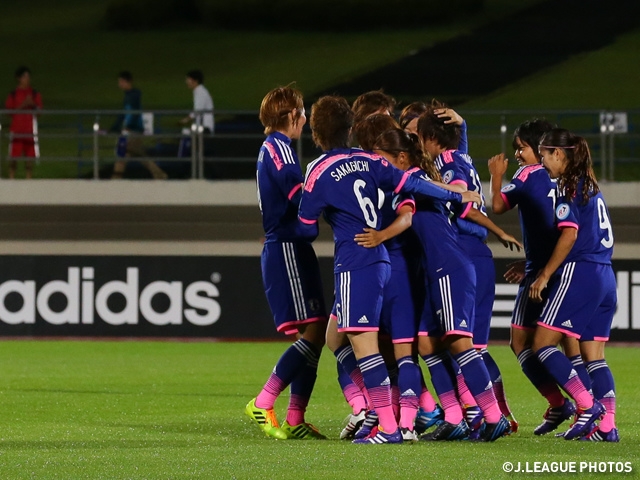 Japan Football Association announced Nadeshiko Japan (Japan Women's National Team) will face New Zealand on 24 May in Kagawa and Italy on 28 May in Nagano for international friendlies in their preparation for the FIFA Women's World Cup Canada 2015.
For the match against Italy on 28 May, Kirin Brewery Company Ltd. and Kirin Beverage Company Ltd., official sponsors for Japan National Teams, will be the sponsor and the match will be named "Kirin Challenge Cup 2015."
Head Coach Norio Sasaki said "These two matches will be the last chance to prepare for the 2015 FIFA Women's World Cup Canada, and we are so pleased to play against good teams like them. New Zealand is well organized and is good at possession, like Switzerland which we will play against iat the first match of FIFA Women's World Cup. Italy has high quality of individual players with excellent skills. We want to win these matches first and go on to Canada"
Nadeshiko Japan is ranked 4th as of December 2014. They will participate in 2015 FIFA Women's World Cup Canada to be held in June 2015 as defending champions.
International Friendly Match
Nadeshiko Japan (Japan Women's National Team) vs. New Zealand Women's National Team
Date: Sunday, 24 May 2015
Venue: Kagawa/Kagawa Pref. Marugame Stadium
New Zealand Women's National Team: 18th in FIFA ranking
Kirin Challenge Cup 2015
Nadeshiko Japan (Japan Women's National Team) vs. Italy Women's National Team
Date: 28 May 2015
Venue: Nagano, Minami Nagano Sports Park
Italy Women's National Team: 14th in FIFA ranking