NEWS
JFA 13th U-15 Japan Women's Futsal Championship to kick-off on 8 January!
06 January 2023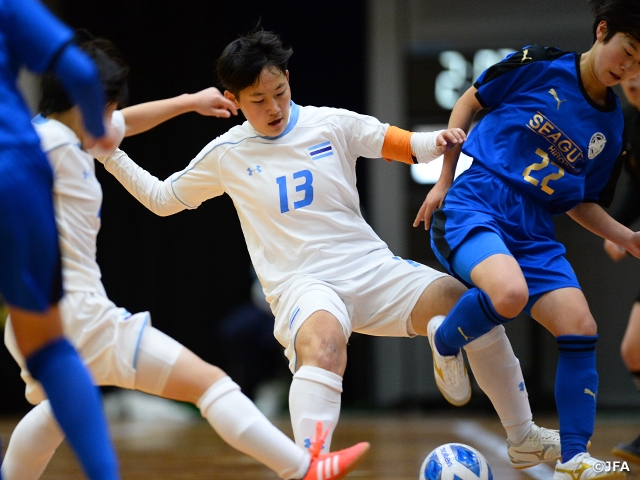 JFA 13th U-15 Japan Women's Futsal Championship will take place at Nikkan Arena Tochigi in Tochigi Prefecture on Sunday 8 and Monday 9 January.
Nine teams selected from nine regions will participate in the tournament, where they will be divided into three groups of three teams each to play in a round-robin group stage, with the winner and the team with the best record among the second-placed teams in each group advancing to the knock-out stage to decide the best U-15 girls' futsal team in Japan.
Last year, AIC Seagull Hiroshima Ladies (Chugoku/Hiroshima) and Jumonji Junior High School (Kanto/Tokyo) made it to the final. Jumonji scored three goals to take a 3-0 lead by the 14th minute, but Seagull Hiroshima responded by scoring three consecutive goals to equalise the match. However, it was Jumonji who prevailed at the end, as they added two more goals to claim their fourth national title.
This year's competition will include the defending champions Jumonji, as well as the previous champions, Fukui Maruoka Ruck (Hokushinetsu/Fukui).
The two teams in Group C, Asahi Intecc Loveledge Nagoya Statice (Tokai/Aichi) and Fukuyama Rosas Ladies (Chugoku/Hiroshima), also met in the first round of the Princess Takamado Trophy JFA 27Th U-15 Japan Women's Football Championship held in December last year, in which Nagoya won by a score of 14-0.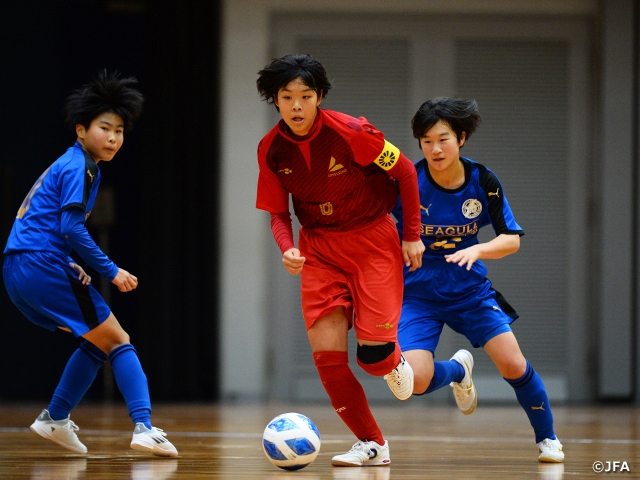 In the past, numerous young talents have emerged from this tournament. ITAMURA Mao, who scored the game-winner in the final of the last tournament, went on to join JFA Academy Fukushima and also participated in last year's FIFA U-17 Women's World Cup India 2022™. Regardless of whether they play futsal or football, this is a great opportunity for the players to experience a national tournament.
Which team will gain momentum from the first round in this two day competition? Please stay tuned to find out which team will be Japan's number one futsal team in the U-15 women's category.
JFA 13th U-15 Japan Women's Futsal Championship
Tournament Dates: Sun. 8 - Mon. 9 January 2023
Venue: Nikkan Arena Tochigi (Tochigi)