NEWS
The responsibility to develop referees - Always have respect Vol.90
22 December 2020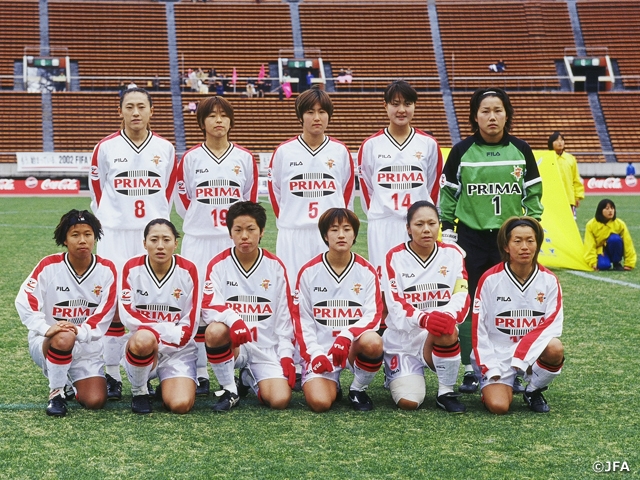 Every job has a beginning, and no matter who they are, everyone was a beginner at first. Of course, I was one of them.
During my "fledgling" editor years, I learned the ropes from my senior coworkers. Veteran "football journalists" such as Mr. KAGAWA Hiroshi and Mr. USHIKI Sokichiro taught me how to conduct interviews and how a journalist must behave.
People from the Japan Football Association (JFA) and players and coaches of Japan Soccer League clubs taught me about football and gave me words of encouragement. I remember being extremely moved by the "leaders" of Japanese football, such as Mr. NAGANUMA Ken, Mr. HIRAKI Ryuzo, and Mr. OKANO Shunichiro, reaching out to young people like me, who had no experience.
Without these people, I might not have lived a life of writing football articles. It was not made possible by myself, as I was able to continue with my career because of the help and encouragement of many people.
Recently, I heard about the reasons why the number of female referees is not increasing, and I recalled my own "fledgling years."
For women who are striving to become referees, they say one of the biggest obstacles is the "coaches." After obtaining their licence, referees would participate in workshops to acquire new knowledges. Instructors and senior members would kindly teach them various things there. After that, there is only "real life experience" left for them. However, once stepping onto the pitch, it is said that many female referees are daunted by the rants and harsh words coming from the coaches every time they make a decision.
Even in women's football, most of the coaches in Japan today are male. These male coaches would try to intimidate the referee by throwing words such as "Where the hell are you looking!" "That was a foul!" as if they are looking down on the female referees. Many qualified Class 3 referees dreaming of blowing whistles at the Nadeshiko League or the FIFA Women's World Cup are said to give up on their dreams at this point because of these traumatic experiences.
This cannot be tolerated. Anyone who verbally abuses a referee, who is trying to gain experience (which is why they have little experience at the moment), should not be allowed to coach a team. It is an obvious harassment and an act subject to JFA's disciplinary action.
Think about it for a second. When entering a match, although they have an "ally" called the assistant referees, the referee sometimes feels surrounded by "enemies." How long would a match feel for the referee, if the 22 players on both teams were expressing their dissatisfaction and the coaches were yelling relentlessly? It's only natural for them to think "I don't want to do this anymore."
When looking back on my own "fledgling years as an editor/journalist," I had so many embarrassing moments. Still, there were people who helped and encouraged me, which allowed me to go on with my career. How is the referee different from that?
Of course, there are times where a single mistake made by the referee can ruin the team's tireless efforts to win the match. However, just as the players and teams improve through not only their daily trainings but through good plays and mistakes made at each match, referees also nurture their skills and confidence through match experiences, which includes both good judgements and mistakes.
Coaches have the responsibility not only to develop their players and teams, but also to develop the referees who are in charge of their matches. If we cannot allow the referees to develop, ultimately, the team and football will suffer.
Many aspiring referees say that the tireless efforts made by the players motivate them to become a referee. However, once facing the coaches' vicious rants and abusive words, their ambitions diminish, and their motivation disappear. Therefore, coaches must respect and encourage their aspirations. I strongly believe that the growth of the referees requires a great deal of encouragement.
Written by OSUMI Yoshiyuki (Football Journalist)
*This article was originally posted on the Japan Football Association Newsletter, "JFAnews," October 2020 edition.
Japan Football Association Newsletter "JFAnews"
The Japan Football Association Newsletter "JFAnews" contains all the information on the Japan National Team, and all the events hosted by the JFA. Tournament results and team information throughout the nation are also available. The official monthly magazine is a must read for coaches, referees, and all members of the football family.
For information on the newest edition (Japanese website)