NEWS
JFA Academy Sakai 2nd class students take US trip
24 February 2015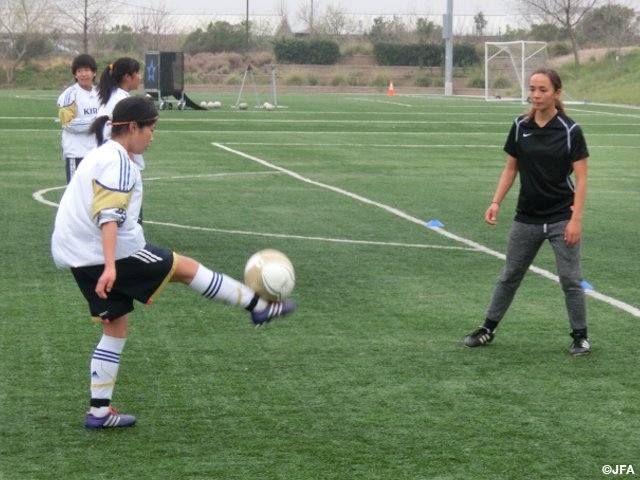 JFA Academy Sakai 2nd Class students took a US trip from Saturday 14 through Friday 20 February. Just as 1st Class students did last November, the 11 students had joint training and friendlies with local teams in Barkley, which is a sister city of their home Sakai, Osaka, as well as in other cities such as San Francisco and Dublin. Through homestaying, visiting a college campus and watching a basketball game, the students also gained firsthand experience in American culture and deepened understanding of the difference from their own Japanese culture.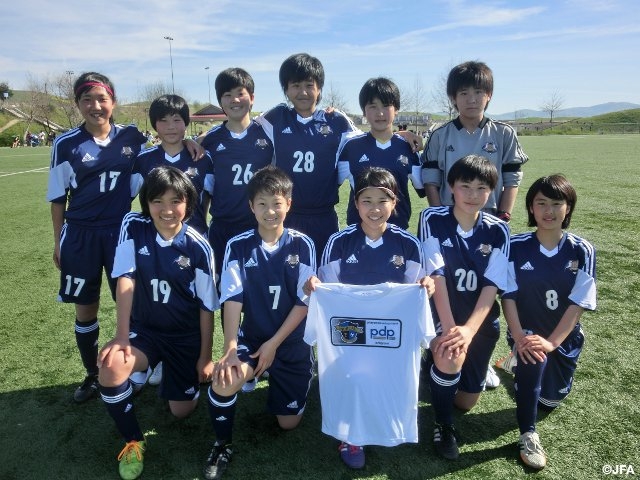 Academy Students' Comments
KAWANA Minori (FC Vitoria)
I learned a lot in the US. Out of those, I have two most impressive things to tell. One is the training after a long trip. In the first three days of the camp, my body was heavy and I wasn't able to play how I wanted. I thought I would be able to get over soon, but it took three days to get in fit. Next time when I take a long trip, I will try to manage my fatigue better.
The second is that I did a homestay. My host family didn't have a child and had two dogs, and I enjoyed a lot. They kindly talked to me about many things. I don't speak fluent English so communicated through a translation application on my phone. There were many situations where I wasn't able to respond quickly, so I strongly felt I want to get better at using English. I've found a lot of things to improve in the USA CAMP. I will try to improve them little by little.
MIYAMOTO Haruka (Cerezo Osaka Sakai Girls)
What I felt in the USA CAMP was "I haven't made enough efforts." Why I felt like this is I failed to play well against bigger opponents. My pass was intercepted by their long legs and my slow decision making resulted in losing the ball. I learned lots of things to improve. Because I wasn't able to speak English at all, my host family members were wondering how to communicate with me. But as I tried to have conversations with smile and gestures, the conversation gradually came through, and we got closer in the end. I should've studied English more, but my host family members kindly accepted me. American people are very friendly and also very active both on and off the pitch, so I felt like being somebody like that.
I will improve what I learned and lacked in the US in my last year in the academy and challenge actively for anything. Finally, many people supported me so that I could join the USA CAMP. I really need to appreciate that. Thank you very much.
KIGAWA Kurumi (FFC Venus)
I set two goals for the USA CAMP. One is to try my best at everything. I think I achieved this goal. The reason is I tried speaking English. All I could speak was just the words I knew and not good sentences, but store staff understood what I said. And as we gradually had a lively conversation, I came to enjoy English conversations. So I thought it was a good challenge. The second goal is not to forget a sense of gratitude. In the USA CAMP, I got to know with a lot of people, had good interactions with them, and made fun memories out of it.I was able to enjoy the time and learn a lot of things all thanks to the support from local staff members, host family, our accompanying coaches, my parents and many other people. Those support made this USA CAMP possible, so I will not forget the sense of gratitude and take advantage of what I learned in this camp after going back to Japan.