NEWS
【Scouting report】South American powerhouse enter a new cycle after their golden age in the 2010s - Chile National Team (KIRIN CUP SOCCER 2022)
08 June 2022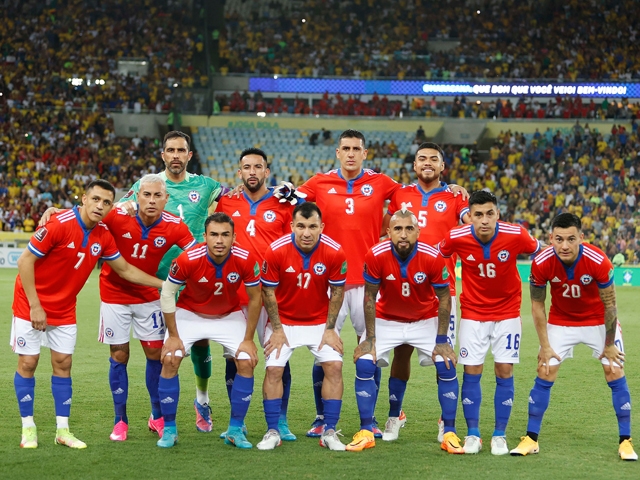 The Chile National Team made great strides on the international stage from the early 2010s. First, they reached the round of 16 at the 2010 FIFA World Cup South Africa™. Four years later, at the 2014 FIFA World Cup Brazil™, they made the round of 16 again with two wins in the group stage, including a 2-0 victory over the defending champions Spain. In the Round of 16, they lost narrowly to the home side Brazil in a penalty shoot-out after the two sides were tied 1-1 after extra time. The following year at Copa America, they defeated Argentina in the final after a penalty shoot-out to win their first major title since the founding of the Chilean Football Association in 1895. They went on to defend their title in the following year at the Copa America Centenario, which was a commemorative version of the Copa America that celebrated the centenary of the tournament, once again defeating Argentina in penalties at the final.
They have a record of one win, one draw and one loss against the SAMURAI BLUE (Japan National Team). They participated in the KIRIN CUP SOCCER 2009, where they lost 0-4 to Japan, who were led by coach OKADA Takeshi at the time. Most recently, the two teams played each other in the first round of the 2019 Copa America, in which Japan was invited to participate, where Chile showcased their dominance in a 4-0 victory over the Japanese side, which included many members of the Tokyo Olympics generation.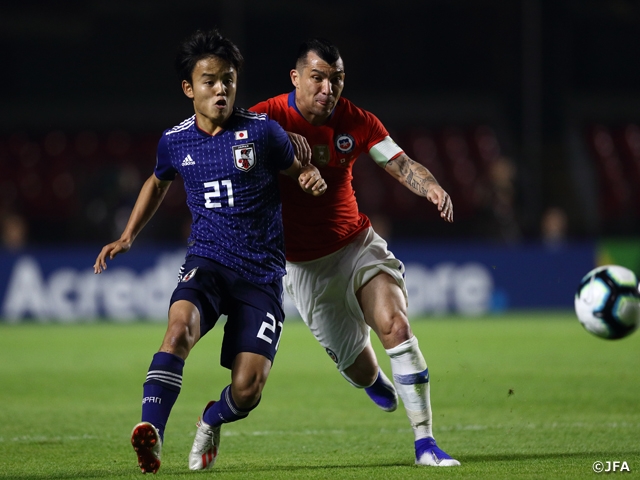 However, the Chilean side will not be seen at the FIFA World Cup Qatar 2022™, which will kick off in November this year, after they finished seventh out of 10 teams in the South American qualifiers. A fifth-place finish to clinch the intercontinental play-off remained a possibility before their final fixture, but Chile's own defeat to Uruguay ended their hopes of qualifying for their first World Cup in two tournaments.
For Chile, who now have their sights set on the Copa America in two years' time and the next World Cup in four years' time, KIRIN CUP SOCCER 2022 will mark the start of a new cycle. The announced squad for this visit to Japan did not include Alexis SANCHEZ, Eduardo VARGAS and Arturo VIDAL, all of whom supported the team's golden age mentioned above. Nevertheless, six players who started in their final match of the South American qualifiers against Uruguay, including defenders Gary MEDEL (Bologna/Italy) and Ben BRERETON DIAZ (Blackburn Rovers/England), were named in the squad.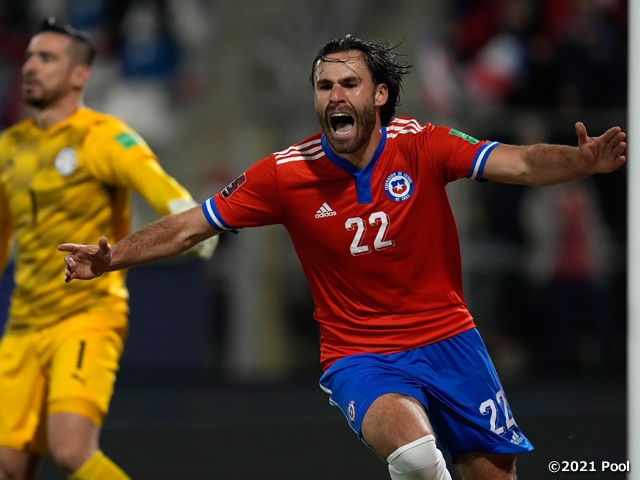 Young gems have also been called up, of course, with eyes on the future. One of the biggest talking points of this new squad was 19-year-old Nayel MEHSSATOU, born in Belgium to a Moroccan father and a Chilean mother, who currently plays for KV Kortrijk (Belgium).
FIFA Ranking: 28th *As of 31 March 2022
FIFA World Cup™ Appearance: 9 times, 1930, 1950, 1962 (Third Place), 1966, 1974, 1982, 1998 (Round of 16), 2010 (Round of 16), 2014 (Round of 16)

Date/Venue:
Fri. 10 June/Noevir Stadium Kobe (Hyogo)
Tue. 14 June/Panasonic Stadium Suita (Osaka)