NEWS
Japanese instructor Mr. TSUCHIDA Tetsuya dispatched to Uzbekistan
15 February 2022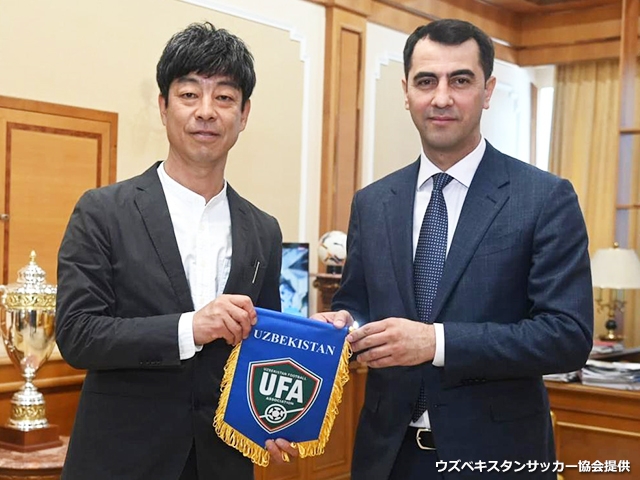 In efforts to support the development of football in Asia, Japan Football Association (JFA) has been dispatching instructors to many regions of Asia. On Wednesday 9 February, Mr. TSUCHIDA Tetsuya was dispatched to Uzbekistan, where he will serve as Academy Director to guide the players who will lead the future of Uzbekistan.
Comments
Ravshan IRMATOV, Senior Vice President, Uzbekistan Football Association
Youth football is the main foundation of a developed country. Therefore, we also aimed to use the Japanese experience in bringing football to a new level of development. In particular, with the help of an experienced specialist TSUCHIDA Tetsuya, we aimed to develop in youth football the characteristics of the Japanese mentality, such as professionalism, exactingness, perseverance and discipline.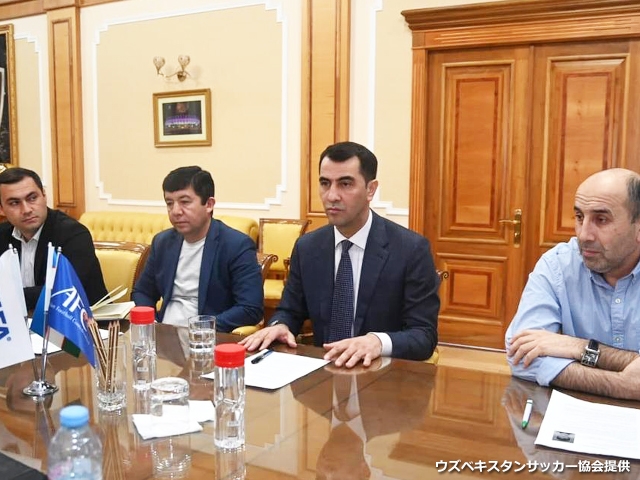 TSUCHIDA Tetsuya, Academy Director, Uzbekistan Football Association
I have been appointed Academy Director of the Uzbekistan Football Association. I am very grateful for this opportunity and would like to thank everyone involved for their support. To start off, I would like to familiarise myself with the country in order to understand the current situation, and I look forward to working together with the staff at UFA to strengthen and develop football in Uzbekistan.