NEWS
Bulgaria National Team arrive in Japan, begin training ahead of KIRIN CUP SOCCER 2016
01 June 2016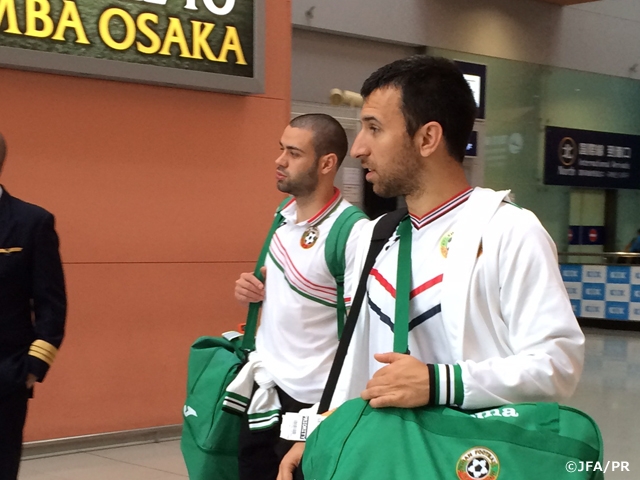 The Bulgaria National Team arrived at Kansai International Airport on Tuesday 31 May for the KIRIN CUP SOCCER to be held at Toyota Stadium in Toyota, Aichi.
Although the players looked tired because of a long fight, they energetically worked on running and ball passing drills in the afternoon training.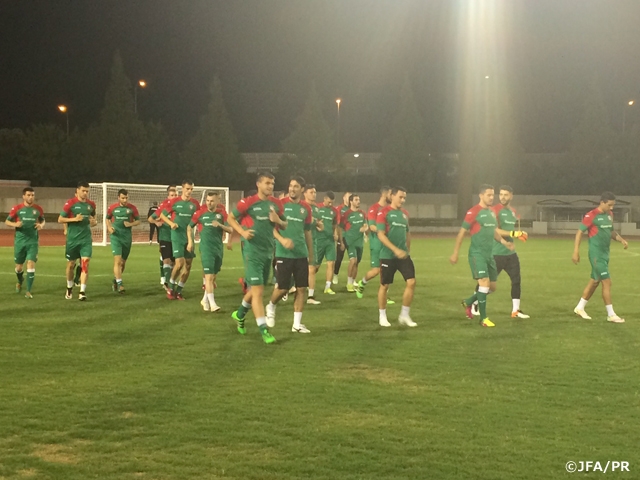 Bulgaria will face SAMURAI BLUE on Friday 3 June, and Bosnia and Herzegovina or Denmark on Tuesday 7.
Coach and Players' Comments
Ivaylo PETEV, Coach
We are tired because of the long trip, but we will try to recover in these two days to go all out for the tournament, where good teams play. Japan are great team and my impression on them is they play offensively. The match is going to be difficult for us, but we will try to erase what they are good at and show what we are good at.
Strahil POPOV
I'm tired from the trip, but it's a natural thing. It's my second time coming to Japan. Japan are good and well prepared and I enjoy every time I visit. Japan are good team and have a lot of famous players. The match will be difficult, but we will try to do our best.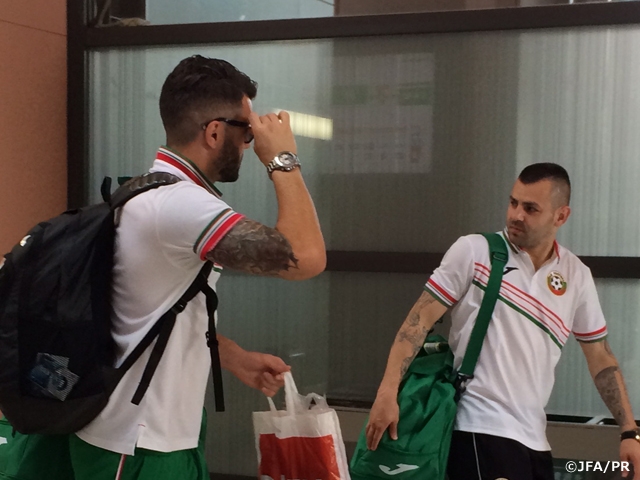 KIRIN CUP SOCCER 2016
Held in knockout system among SAMURAI BLUE (Japan National Team), Bosnia Herzegovina, Bulgaria and Denmark.
2016-6-3 (Fri.) Aichi/Toyota Stadium
16:00 kick-off (subject to change) Bosnia Herzegovina National Team vs Denmark National Team
19:40 kick-off (subject to change) SAMURAI BLUE (Japan National Team) vs Bulgaria National Team
2016-6-7 (Tue,) Osaka/Suita City Football Stadium
16:00 kick-off (subject to change) Bosnia Herzegovina National Team or Denmark National Team vs Bulgaria National Team
19:30 kick-off (subject to change) SAMURAI BLUE (Japan National Team) vs Bosnia Herzegovina National Team or Denmark National Team
Japanese games: Live broadcasting across Japan by tv-Asahi/Other games: Live broadcasting across Japan by BS-Asahi