NEWS
U-24 Japan National Team to face New Zealand at the Quarterfinals
30 July 2021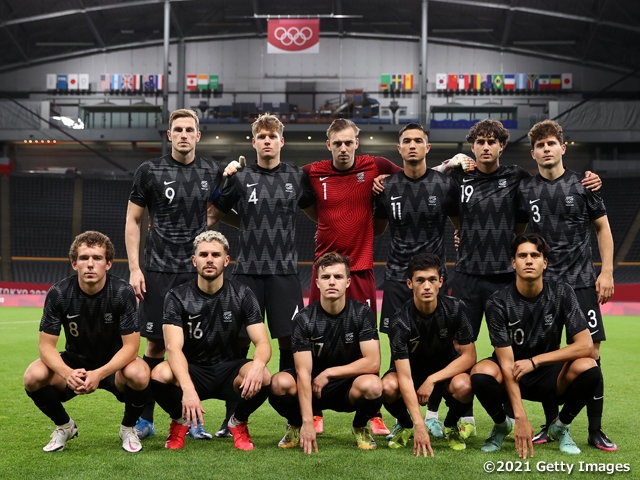 The quarterfinal fixtures of the Games of the XXXII Olympiad (Tokyo 2020) men's football tournament are about to take place on Saturday 31 July. At Ibaraki Kashima Stadium, the U-24 Japan National Team will square off against the U-24 New Zealand National Team.
Despite advancing through the group stage with a perfect 3-0 record, the Japanese side are not going to be resting on their laurels, as coach MORIYASU Hajime mentioned, "It doesn't guarantee us a win at the quarterfinals," while DOAN Ritsu (PSV Eindhoven) also commented, "It is important that we keep our composure."
New Zealand on the other hand, clinched the knockout stage as the runners-up of Group B, after defeating Korea Republic 1-0 and drawing against Romania 1-1. The team have called-up Chris WOOD, a striker with great track record at the English Premier League, as one of their over-age players.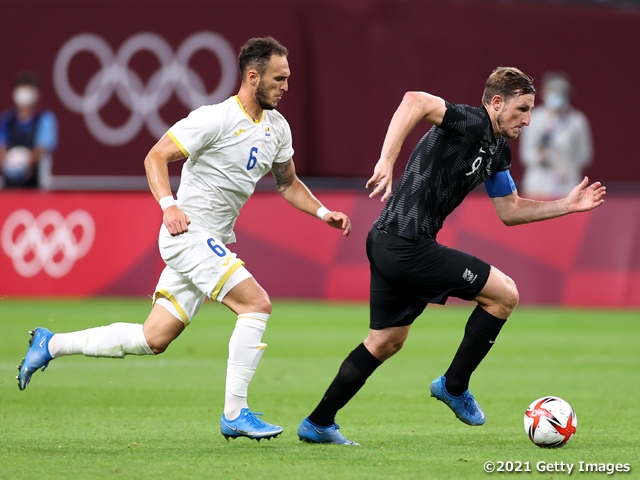 Over the recent years, New Zealand have become a regular member of the international competitions, as they reached the knockout stage of the FIFA U-20 World Cup™ in both 2017 and 2019. The current squad consist of many players who thrived at the U-20 World Cup, including Gianni STENSNESS, making them a force to be reckoned with at this Olympics.
The Oceanian side is loaded with players with tall physiques, known for their physical and tenacious playing style, but their players are also technically sound, capable of deploying various strategies. However, when facing a team like Japan, they are likely to construct their attacks through long balls to maximise their physical advantage. Therefore, Japan's defensive approach against set-pieces may become a major focal point in this match.
In terms of offence, SOMA Yuki pointed out that their crosses can play a vital role to create opportunities, as he mentioned, "Just how the crosses delivered by NAKAYAMA Yuta were effective against South Africa, if we can quickly switch sides and then deliver the crosses, it will have a greater impact even against teams who are dropping deep in their territory."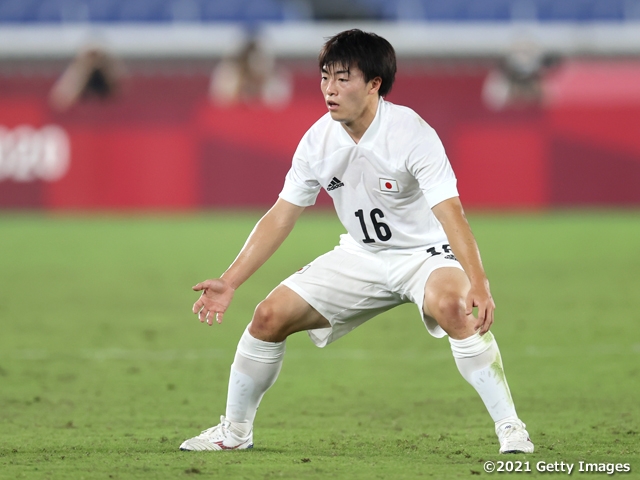 The Japanese midfielder also shared his take about their offensive approach inside the box, "If we can attack the box aggressively, there will be chances for us to earn PKs, and it will make our opponent think twice before applying pressure against us."
After receiving his second yellow card of the competition, SAKAI Hiroki will be suspended for the quarterfinals, but coach Moriyasu didn't seem to be worried, "Each player has shown that they can execute the team's game plan regardless of the line-up." The solid performance showcased by HASHIOKA Daiki to replace Sakai in their match against France, must have given coach Moriyasu more confidence towards his team's depth.
With the matches being played every three days, teams will not have enough time to work on the details prior to each match. Because of that, the players' ability to make the necessary adjustments on the pitch becomes a key factor in the knockout stage. We will see if Japan can work together as a team and reach the semi-finals for the first time since the 2012 London Olympics.
Games of the XXXII Olympiad (Tokyo 2020)
Football competition: Wed. 21 July - Sat. 7 August 2021