NEWS
U-24 Japan National Team to face France in final group stage match of the Games of the XXXII Olympiad (Tokyo 2020)
27 July 2021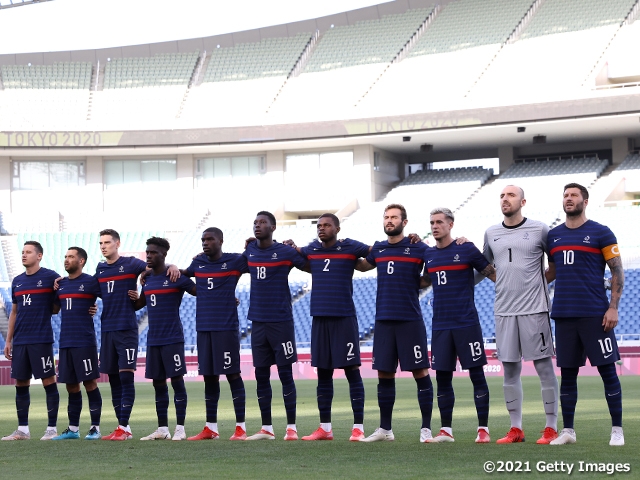 The third group stage fixtures of the Games of the XXXII Olympiad (Tokyo 2020) men's football tournament will take place on Wednesday 28 July. In Group A, the U-24 Japan National Team will face the U-24 France National Team at International Stadium Yokohama.
Despite winning back to back matches, Japan is yet to clinch the knockout stage. France on the other hand, bounced back from their loss against Mexico to book a come from behind victory over South Africa. With the win, the French side has kept their hopes alive, but they will need to win over Japan with at least a two goal lead in the final group stage match.
Japan will automatically clinch the knockout stage with a win, a draw, or even a loss with a one goal margin. In case they lose with more than a two goal margin, their fate will depend on the result of the fixture between Mexico and South Africa. Just as the 2018 FIFA World Cup Russia™, small difference can come into play to determine the advancement of the team. Just as ENDO Wataru mentioned after the second match, "We cannot let our guards down" the team is not out of the woods yet.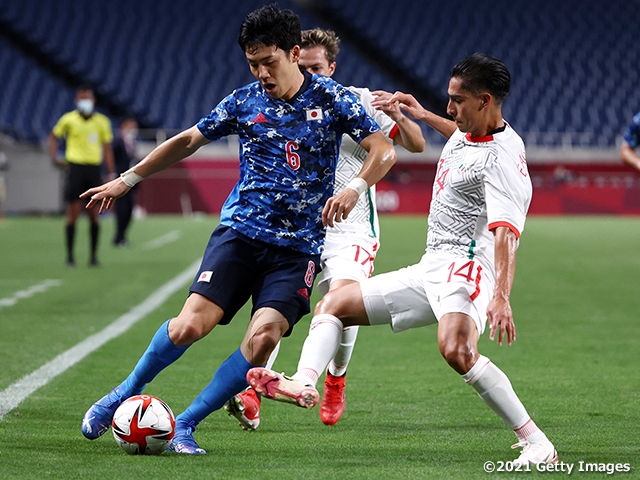 Of course, the team is not planning on losing the match 0-1, as Endo commented, "We will play to win the match." However, with the teams playing with just two day rests in between each match, it does give the team an opportunity to rest their core players, as coach MORIYASU Hajime mentioned, "We will need to monitor the players' conditions before setting the line-up against France." The Japanese coach must also take in consideration of the players who have received a yellow card in the first two matches, as another yellow will see them suspended for the quarterfinals.
35 year old striker Andre Pierre GIGNAC, who was named into the French squad as one of their over-age players, has scored a hat-trick against South African, marking four goals in the competition so far. Led by Gignac, the team has shown great speed, skills, and power, making them a force to be reckoned with.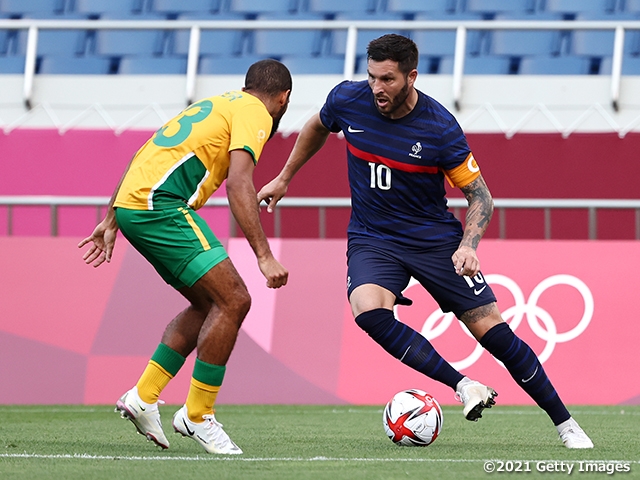 With France needing to score multiple goals to advance through, counterattacks will be the key to success for Japan. Utilising the speed of MAEDA Daizen to exploit the open space behind the French defence line could be an effective option for Japan.
Tournament lives are at stake in the final group stage match. It will be interesting to see how Japan will play against the European powerhouse, who have their backs against the wall.
Games of the XXXII Olympiad (Tokyo 2020)
Football competition: Wed. 21 July - Sat. 7 August 2021