NEWS
Nadeshiko Japan arrive in Sapporo ahead of the Olympics group stage
16 July 2021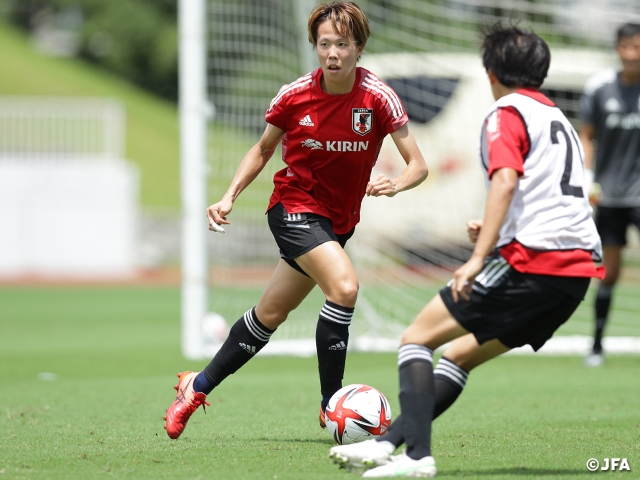 On Thursday 15 July, one day following their match against the Australia Women's National Team in the MS&AD CUP 2021, the Nadeshiko Japan (Japan Women's National Team) arrived in Sapporo, where they will be playing their first group match of the Tokyo Olympics against the Canada Women's National Team.
Following their 1-0 victory over Australia, the team divided the players into two groups, as a part of the team stayed at the hotel to recover from the match, while the remaining players trained on the pitch. After lunch, the team changed their outfit from the Japan National Team kit to the Tokyo Olympics Team kit and thanked the hotels staffs before heading to the airport in Osaka.
Once arriving in Sapporo, the team made their way to the hotel. Their first opponent in the group stage, Canada Women's National Team, also arrived in Sapporo around the same time, setting up a tense vibe ahead of the Olympics.
Along with the Women's Softball team, the Nadeshiko Japan will start off the action on Wednesday 21 July, two days before the opening ceremony of the Tokyo Olympics.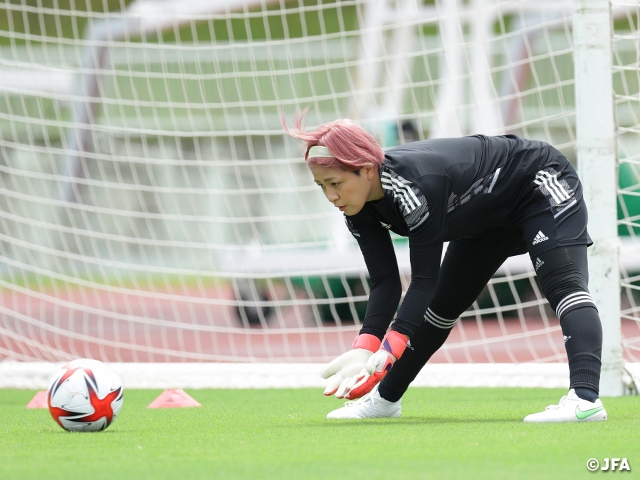 Comment
TAKAKURA Asako, Coach of Nadeshiko Japan (Japan Women's National Team)
We were able to play an intense match against Australia who is a serious contender for the Olympics, which gave us a precious opportunity to find out where we stand. Since assembling this squad, the team's desire and focus level on the Tokyo Olympics are increasing, and we are entering our final preparation phase. I want our players to believe in themselves, their teammates, and the power of Nadeshiko. The level of competition in the international women's football scene has increased dramatically over the years, and the match against Australia gave us a reminder that there will be no easy matches at the Olympics. It would be great if our performance and journey to win the medal can enrich the viewers' heart and mind. We also hope to make more children want to play football and expand the football community where teams and families can enjoy supporting their loved ones.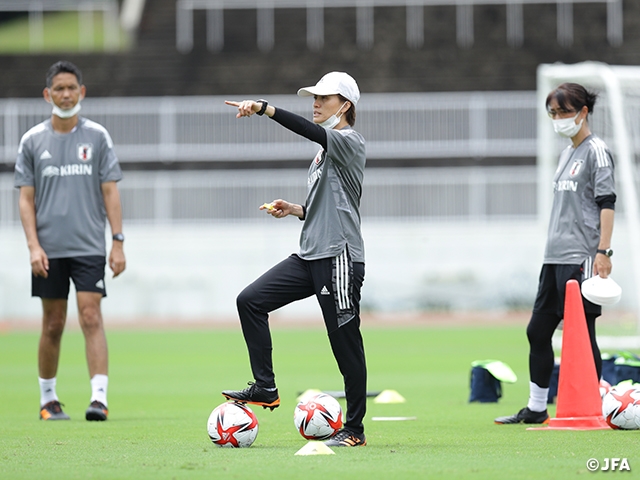 Games of the XXXII Olympiad (Tokyo 2020)
Football competition: Wed. 21 July - Sat. 7 August 2021