NEWS
Tosu and Iwata to square off for the top spot in the WEST - Prince Takamado Trophy JFA U-18 Football Premier League 2022
01 July 2022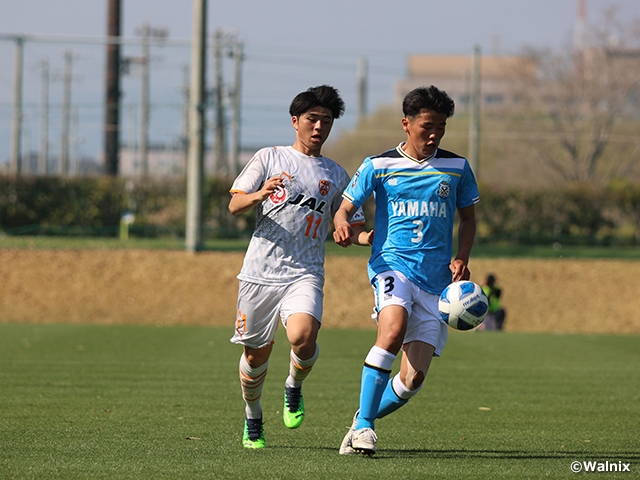 The 11th sec. of the Prince Takamado Trophy JFA U-18 Football Premier League 2022 will take place on Saturday 2 and Sunday 3 July.
EAST
EAST leaders Kawasaki Frontale U-18 (Kanagawa) will play Kiryu Daiichi High School (Gunma). Kawasaki are still unbeaten after 10 matches, seven points ahead of second-placed Yokohama F.Marinos Youth (Kanagawa). Having scored 29 goals, second highest in the league, and conceded a league-low seven goals, the team continues to show no blind spots on either the offensive or defensive side of the pitch. Kiryu Daiichi, on the other hand, are at the bottom of the table with one win, two draws and five losses so far. Having conceded six goals in each of their last two matches, there is an urgent need to rebuild their defence. If they can hold off Kawasaki, who boast a superb offensive line, it will give them confidence for future league matches.
Yokohama FM are away to Maebashi Ikuei High School (Gunma). In the previous game against Aomori Yamada High School (Aomori), the team's renowned offense was shut down, losing 0-2, bringing their winning streak to a halt at five matches. They will seek to get back on their winning ways as they face another high school side this week. Their opponent Maebashi Ikuei remain in striking distance for the title race, as they are currently ranked fourth. The Gunma side is also seeking for a bounce back after suffering a close loss to Ryutsu Keizai University Kashiwa High School (Chiba), as they seek to move up the table with a win over Yokohama FM.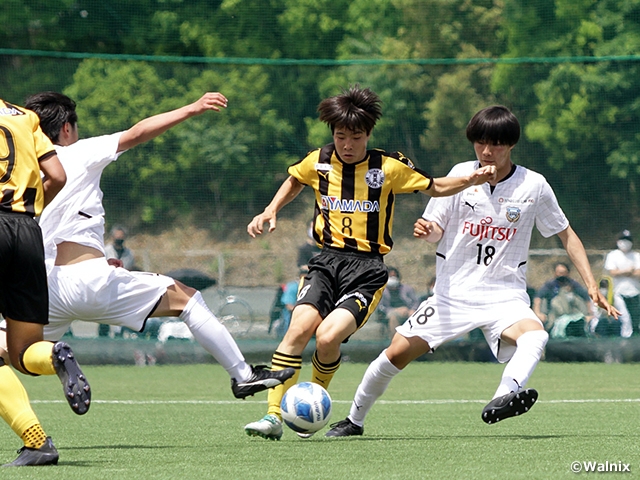 Last year's East champions Aomori Yamada could be the team to look out for in the second half of the season. After losing five consecutive matches since the fourth sec., Aomori Yamada have fallen behind in the title race, but have won their last two matches in a row to move up to fifth place. Considering that their losing streak has been full of close matches, their competitiveness could help them move up the rankings again. This week, they will face Kashiwa Reysol U-18 (Chiba), who are in eighth place, but are coming off a 3-1 victory over JFA Academy Fukushima U-18 (Shizuoka). Which team can ride the momentum to win back-to-back matches?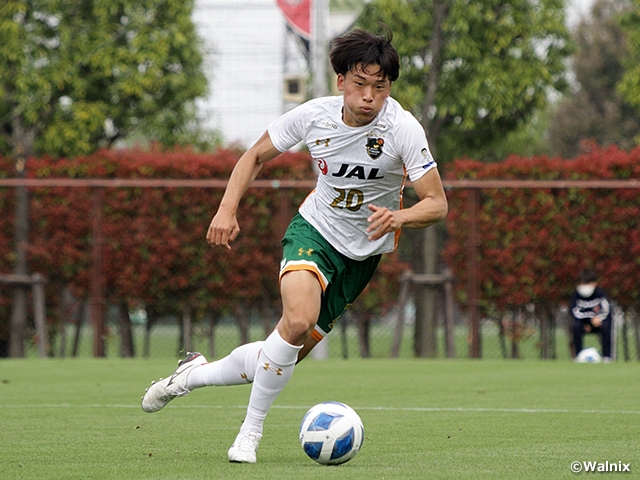 Elsewhere, JFA Academy Fukushima will play against Funabashi Municipal High School (Chiba), Omiya Ardija U18 (Saitama) against FC Tokyo U-18 (Tokyo), and Yokohama FC Youth (Kanagawa) against Ryutsu Keizai Kashiwa.
WEST
In the WEST, the top two teams will go head-to-head. Leaders Sagan Tosu U-18 (Saga), who have a significant advantage in goal difference, will play Jubilo Iwata U-18 (Shizuoka), who are level on points despite having played one less match. Iwata, who will be playing at home this week, have a record of seven wins and one loss, and are currently in the midst of a four-game winning streak. Notably, the team's attacking power in the final stages of the match has been impressive, with six goals scored after the 70th minute in the last four matches. GOTO Keisuke (#17), who is often used as a late substitute, scored the winning goal in the 90th minute against Ozu High School (Kumamoto) in the previous match. In contrast, Tosu's solid defence has been remarkable, conceding a league-low seven goals in nine matches. The final stages of this match should be a spectacle not to be missed.
Shizuoka Gakuen High School (Shizuoka), who are trailing just two points behind the top two, will play an away match against fifth place Vissel Kobe U-18 (Hyogo). Despite suffering their second loss to Iwata, Shizuoka Gakuen have bounced back with a 3-2 victory over Riseisha High School (Osaka) last week. However, they will be against a Kobe side who have improved their form, posting two wins and a draw in their recent three matches. They are coming off a 2-0 victory over Nagoya Grampus U-18 (Aichi) and are certainly eyeing to win back-to-back matches to move up the table.
Gamba Osaka Youth (Osaka) will welcome Nagoya to their home. Gamba Osaka are currently at the bottom of the table, but they got their first point of the season with a scoreless draw against Sanfrecce Hiroshima FC Youth (Hiroshima) in the ninth sec., and also drew 2-2 against Shimizu S-Pulse Youth (Shizuoka) in their previous match. The latter was particularly dramatic, coming from two goals behind to level the match with goals scored in the 81st and 90+5th minutes. They will seek to ride the momentum to record their first win of the season. Nagoya, on the other hand, were contending for the top spot in the early stages of the season, but have been on a downward spiral, losing two of their last three matches, dropping their ranking to sixth place. With the team scoring 11 goals while conceding 13 in seven matches, they should be able to re-join the title race if they can stabilise their defence. Keep an eye on this match between two prestigious J-Youth teams, both of which are looking to gain a foothold in the upper echelons of the Premier League.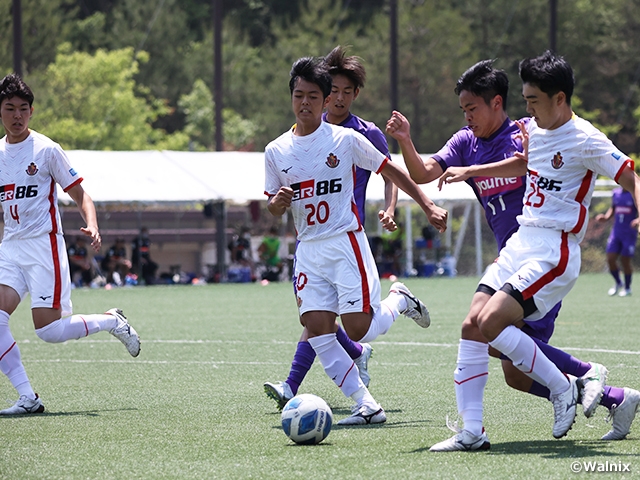 Elsewhere, Riseisha will play against Ozu High School, Cerezo Osaka U-18 (Osaka) against Shimizu, and Higashi Fukuoka High School (Fukuoka) against Hiroshima.
Prince Takamado Trophy Premier League Official Twitter
%E2%9A%BD%EF%B8%8F 今週末開催 %E2%9A%BD%EF%B8%8F#高円宮U18 プレミアリーグ 2022%F0%9F%8F%86

%F0%9F%93%BA放送・配信対象試合%F0%9F%93%B1

%E2%98%91 @jsports_soccer#V神戸 vs #静岡学園#G大阪 vs #名古屋

%E2%98%91 @sportsbull_jp #前橋育英 vs #横浜FM

詳細はこちらから%F0%9F%94%97https://t.co/oAPnT9B5Lp#高校サッカー pic.twitter.com/eJtP4eZilL

— 高円宮杯 JFA U-18サッカープレミアリーグ (@jfa_u18) July 1, 2022
Prince Takamado Trophy JFA U-18 Football Premier League 2022
League Duration: Sat. 2 April - Sun. 4 December 2022