NEWS
JFA starts AFC Emotions in Football Project
17 December 2021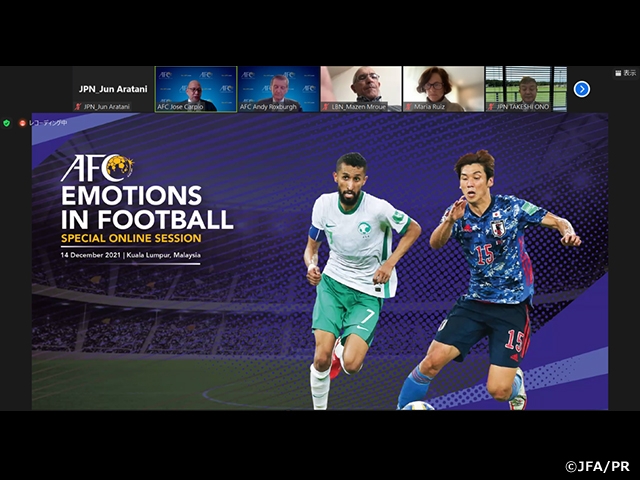 Japan Football Association (JFA) has launched the "AFC Emotions in Football Project," an initiative spearheaded by the Asian Football Confederation (AFC). The purpose of this project is to turn our attention to "emotions" in football, to increase "emotional intelligence," to deepen the understanding of "self-awareness" among players and coaches, and to promote a more psychological approach in football.
The "AFC Emotions in Football Special Online Session 2021" was held on 14 December, where the initiatives taken by JFA and the Qatar Football Association were shared and will now be widely implemented in other Asian countries.
■From the official website of the AFC: AFC Emotions in Football Special Online Session 2021
https://www.the-afc.com/en/about_afc/technical/
news/afc_launches_new_
emotions_in_football_project.html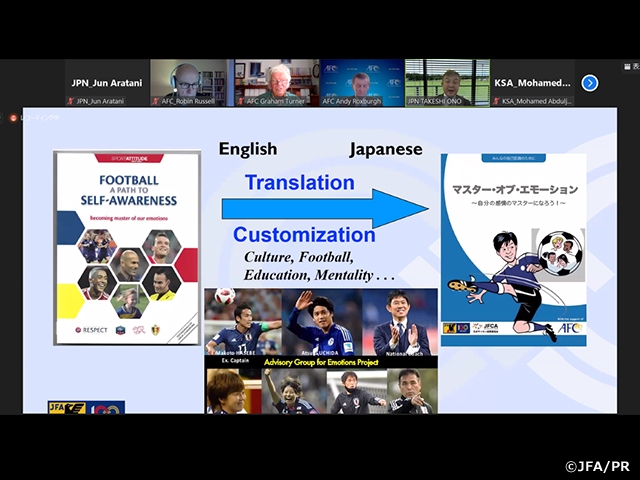 As part of this initiative, the Japanese edition of the reference book "Master of Emotion" will be published as an e-book in collaboration with Education for Peace (NPO based in Switzerland), Japan Football Coaches' Association (JFCA) and AFC. If you are interested, you can purchase a copy of the book from the link below.
■ "Master of Emotion" (Japanese edition)
https://www.amazon.co.jp/dp/
B09NK6WL25/ref=sr_1_1?__mk_ja_JP=カタカナ&keywords=マスター・オブ・エモーション&qid=1639300323&s=books&sr=1-1
The aim of this book is to raise awareness of the importance of "self-awareness" and to promote the practice in the field of football coaching. "Attitude and posture" can be learned by all adults and youth players, regardless of experience, and it is considered as one of the five most important skills in football, following physical, technical, tactical, and mind (self-performance).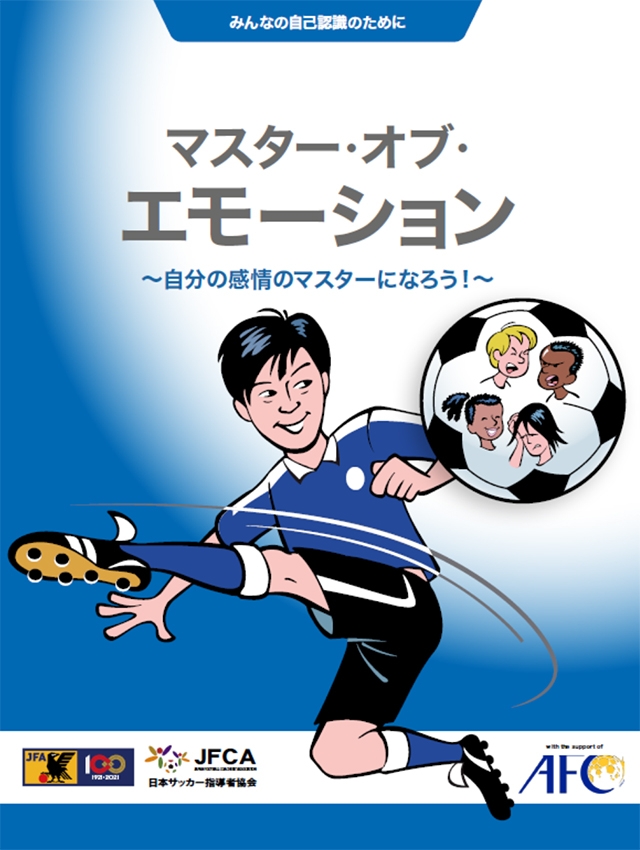 Please also refer to the JFA Technical News vol.104for a detailed report on this initiative. (Japanese website)