NEWS
Introduction of the referees in charge of International Friendly Match between Nadeshiko Japan and Paraguay Women's National Team
08 April 2021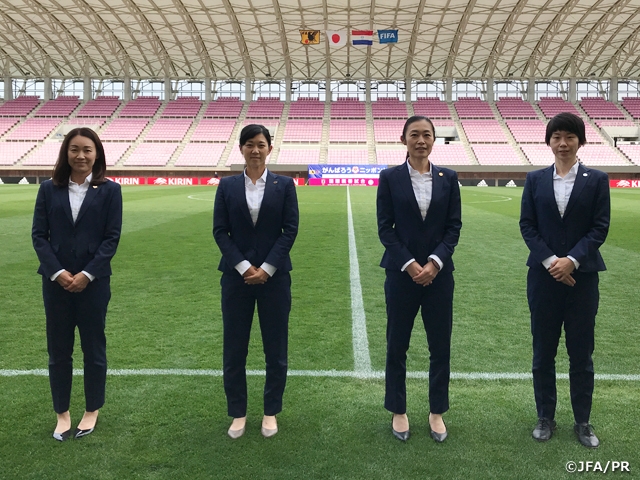 Ahead of the international friendly match played between the Nadeshiko Japan and the Paraguay Women's National Team, the referees in charge of the match shared their aspiration. The match will be played at Yurtec Stadium Sendai on Thursday 8 April.
Referees in charge
Referee: YAMASHITA Yoshimi
Assistant referee 1: BOZONO Makoto
Assistant referee 2: TESHIROGI Naomi
Fourth official: KOIZUMI Asaka
Referee's Comment
Ms. YAMASHITA Yoshimi
Despite the ongoing pandemic, we are able to conduct this match with the efforts of many people. We feel very honoured and fortunate to be in charge of such match. We will fulfil our duties while believing in the power of football and give our best efforts to make this a spectacular match.