NEWS
Nadeshiko Japan holds training session at Yurtec Stadium Sendai
08 April 2021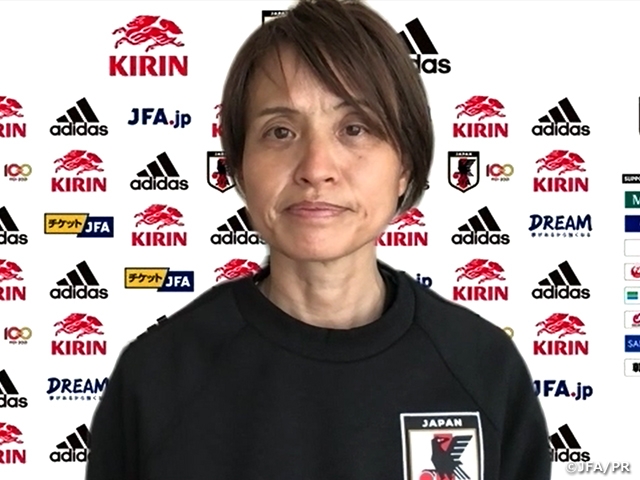 One day ahead of their international friendly match against the Paraguay Women's National Team, the Nadeshiko Japan (Japan Women's National Team) held an official training session at the match venue, Yurtec Stadium Sendai, on Wednesday 7 April.
The team held a meeting before lunch to go over the scouting report of the Paraguay Women's National Team. With the opponent's strategy and players in mind, the team headed into the official training session.
The training session started at 15:30, as the field players were seen going through passing drills to get warmed up while the goalkeepers went through catching drills to prepare themselves for the match. After the first 15 minutes, the session went behind closed doors, as the team went through their strategies for the match.
The Paraguay Women's National Team, who arrived in Japan on Monday 5 April, also held their official training session on this day, as they took the field at 17:30.
The international friendly match, which will be Nadeshiko Japan's first match of 2021, will kick-off at 16:30 on Thursday 8 April.
Coaches and Players' Comments
TAKAKURA Asako, Coach of Nadeshiko Japan (Japan Women's National Team)
Tomorrow, we will enter a match we had been waiting for. I would like to thank the Paraguay Women's National Team for traveling all the way to Japan during this ongoing pandemic. I would also like to thank everyone who were involved in making this match and training camp possible. Our players have improved their conditions since the Kagoshima camp held in March, and they are eager to express their joy of playing football, so I am looking forward to seeing their performance on the pitch tomorrow. The team is in great form, so we hope to showcase the strengths of Nadeshiko and deliver a spectacular football match to our fans.
DF #22 TAKARADA Saori (Washington Spirit)
I mainly played as a centre back with my club last season, so that is the position I am working on this year, too. I am partnered with MINAMI, who I played with at the U-20 national team, so I have been actively communicating with her to control the defence line. I currently play in the USA, where players are not as skilled compared to Japan, but they are much more athletic. I have gained a lot of experience playing against stronger opponents, so I hope to utilise that to my advantage in tomorrow's match.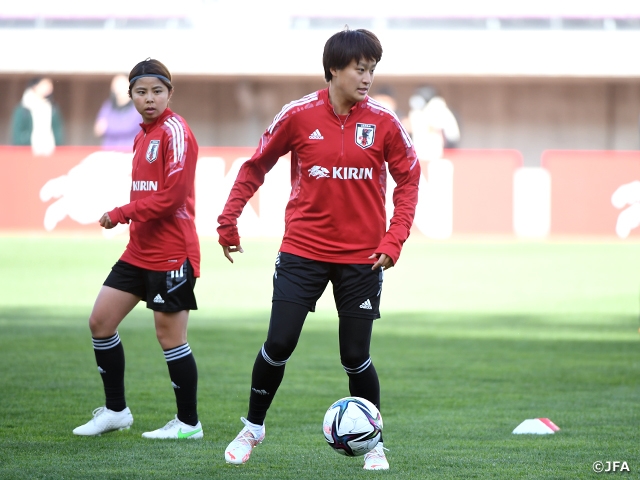 FW #8 IWABUCHI Mana (Aston Villa)
In tomorrow's match, it is important that we are decisive on what we want to do. It has been a year since our last match, and despite having a limited time to prepare ourselves, we hope to earn positive results while showcasing a strong performance. Personally, I feel like I need to be the leader of this team, especially without the presence of KUMAGAI, so I will try to lead by example in tomorrow's match.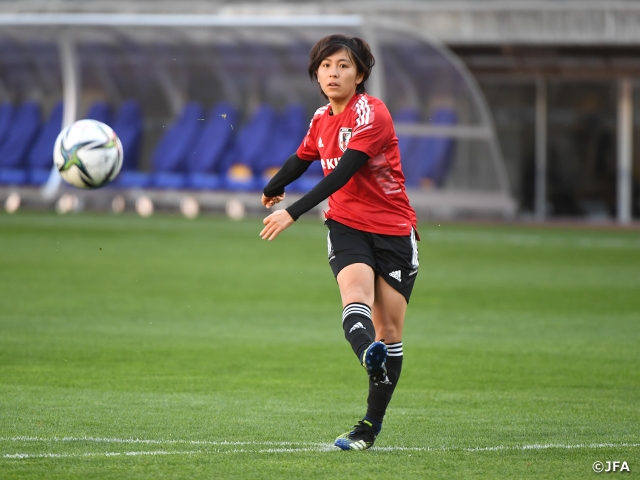 FW #11 TANAKA Mina (Bayer Leverkusen)
This will be our first match in nearly a year, and I feel so fortunate that we are able to play this match despite the ongoing pandemic. With the Olympics just around the corner, we must showcase a strong performance, both as a team and as individuals. Especially for the players playing abroad, we are here because of the support of so many people, so we must play with a sense of gratitude. As a striker, I will play with high intensity, demand for the ball upfront, and help the team build momentum with an aggressive approach.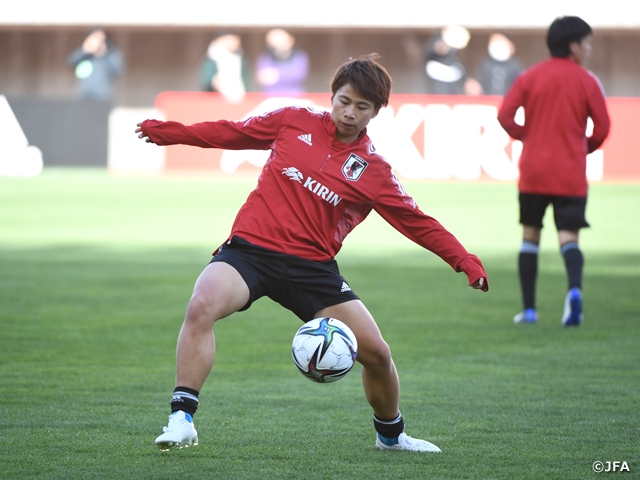 EPIFANIA BENITEZ, Coach (Paraguay Women's National Team)
The Japan Women's National Team is a very strong team, and they are one of the world's powerhouses in women's football. Tomorrow, we will give our best efforts and try to put up a strong fight against a superior opponent. Japan is a very discipline team, both on and off the pitch. After watching their match footages, I can tell that they are very skilful with the ball, organised as a team, and have great speed. We are known for our ability to win aerial battles, so we hope to take advantage of our physical strengths to score goals tomorrow.

International Friendly Match
Nadeshiko Japan vs Paraguay Women's National Team
Date: Thu. 8 April 2021 [16:30]
Venue: Yurtec Stadium Sendai (Miyagi)