NEWS
U-24 Japan National Team expecting an "All-out battle" against South Africa at the Games of the XXXII Olympiad (Tokyo 2020)
21 July 2021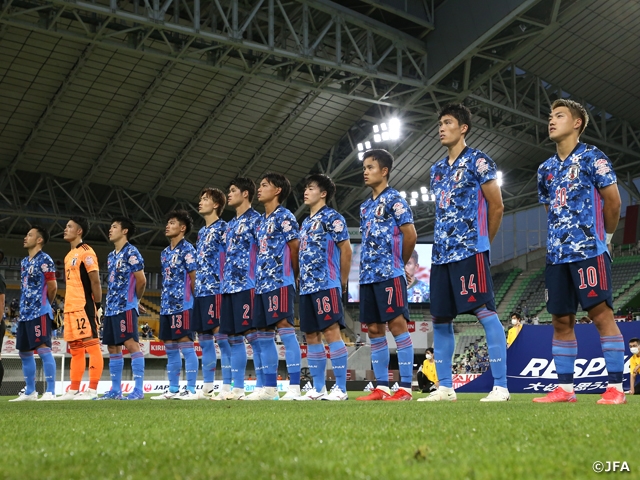 The Games of the XXXII Olympiad (Tokyo 2020) men's football tournament is about to kick-off on Thursday 22 July. Japan, who is making their seventh straight appearance since the 1996 Atlanta Olympics, will open the action with their match against South Africa at Tokyo Stadium.
One day ahead of their first group stage match, coach MORIYASU Hajime appeared in the official press conference, where he mentioned, "This team was launched in December 2017 with the aim to compete in the Tokyo Olympics. Since the over-age players joined in June, we have been able to raise the overall level of this team and put in good preparation ahead of the Olympics."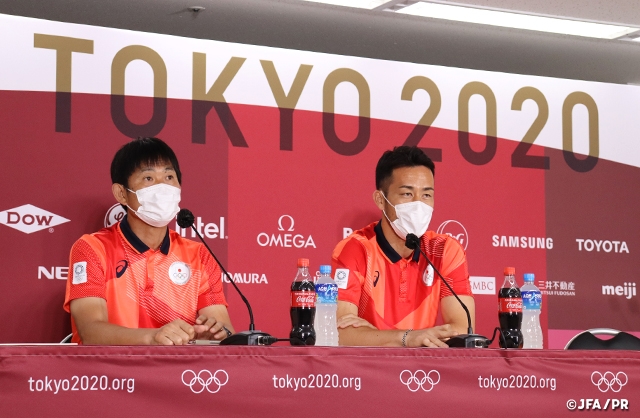 Team captain YOSHIDA Maya (U.C. Sampdoria) also made his appearance, as he commented, "We are finally here. I have played in many tournaments in the past, but I have never been able to spend the preparation period in such fortunate environment and circumstance like this tournament. We were able to come this far without facing any major issues, and we were given the opportunity to face a great team in our prep match, so we will try to maintain our focus and continue to give our utmost effort to thoroughly prepare ourselves ahead of the Olympics."
It has been reported that members of the U-24 South Africa National Team have tested positive for COVID-19. "To be honest, the team was exhausted," said Tercious MALEPE, but the South African midfielder continued by sharing his optimism, "It took us a while to recoup ourselves, but we are now in good condition. After we held our second training session today, we are mentally getting stronger."
South Africa is currently in the midst of their wintertime, and the stark temperature difference could have a major effect on the players physical conditions. With the two sides being on the opposite ends of the spectrum in terms of pre-match conditions, Japan will seek to deploy their passing game to take control of the match.
When asked about their opponent, DOAN Ritsu (PSV Eindhoven) mentioned, "They consist of players with great athleticism, and have the advantage in the one-on-one situations." But the Japanese ace continued to share his take on the match, "However, they have organisational flaws that we can exploit by using direct passes."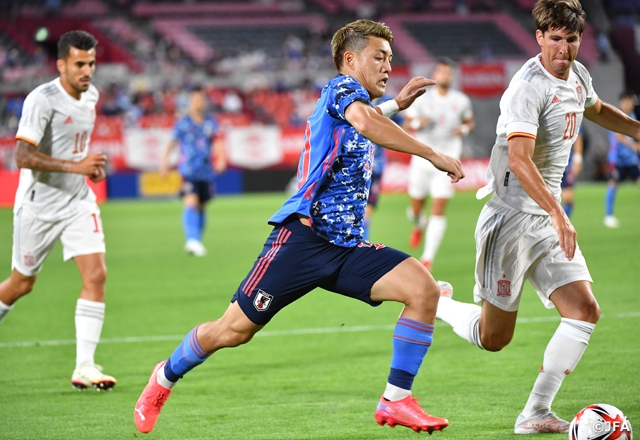 Teams will continue to play with two-day rests during the group stage, but allowed to make five substitutions per match, which is the reason why coach Moriyasu is expecting an "all-out battle." In order to achieve their goal of winning the gold medal, the 22 players and the coaching staffs will need to fight together as one.
Games of the XXXII Olympiad (Tokyo 2020)
Football competition: Wed. 21 July - Sat. 7 August 2021