NEWS
China PR Women's Futsal National Team holds training camp in Tokyo (3/1 – 3/12)
20 March 2018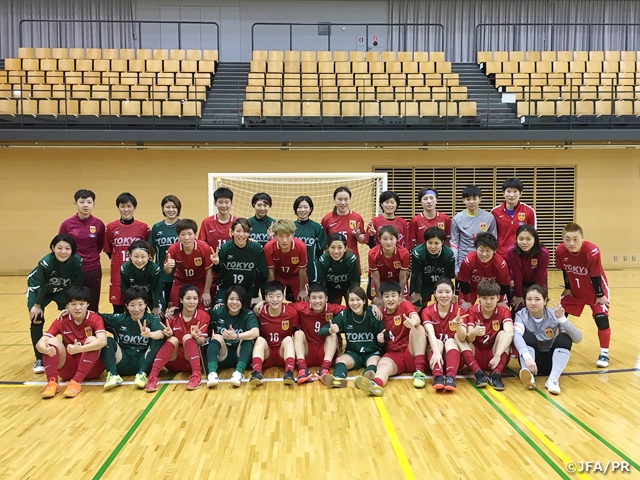 In preparation for the AFC Women's Futsal Championship Thailand 2018 scheduled in May, China PR Women's Futsal National Team held a training camp in Tokyo from Thursday 1 March to Monday 12 March. During the training camp, tournament drawings for the above-mentioned Championship took place, and China PR was placed in the same group with Japan. The team went on to play five training-matches against teams consisting members of Japan Women's Futsal National Team, who were the runners-up of the previous Championship.
During their stay, the team also observed the 23rd All Japan Futsal Championship held at Komazawa Olympic Park General Sports Ground Gymnasium.
The results of the training-matches are as follow:
| | | |
| --- | --- | --- |
| Sat. 3 March | ●2-6 | vs Tokyo Selection Team |
| Mon. 5 March | △2-2 | vs Fuchu Athletic FC |
| Tue. 6 March | ●0-3 | vs Bardral Urayasu Las Bonitas |
| Wed. 7 March | △3-3 | vs Tapazida |
| Sat. 10 March | ●2-4 | vs Fugador Sumida Ladies |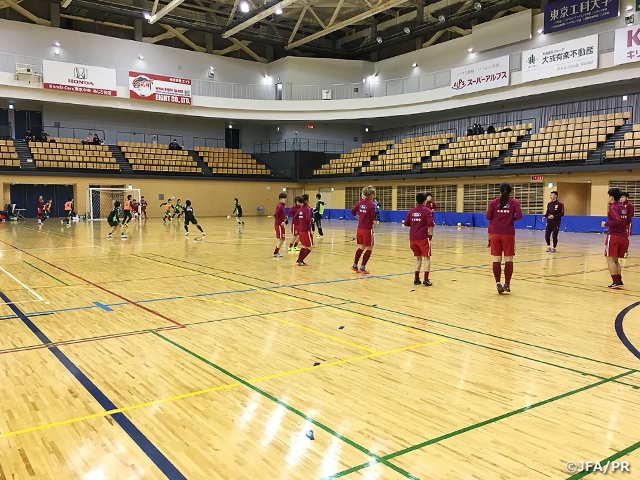 Comments from China PR Women's Futsal National Team
Yan Long, Coach
Our team spent a valuable time during this training camp in Japan. We were able to train at a substantial facility. We were also given the opportunity to watch the highest competition in Japan at the All Japan Futsal Championship, and it gave great inspirations for our team.
Wang Ting
During this training camp we played five training-matches and gained great experience. We couldn't win in any of those matches, but it gave us an opportunity to realise what we lack as a team. Throughout our stay, people at the hotel, training field, and the match venue, everybody was very supportive and helped us hold a wonderful training camp.
Zhang Yue
We were able to spend a very satisfying time in Japan, through the daily trainings and training-matches. It gave us a great opportunity to prepare ahead of the AFC Women's Futsal Championship in May.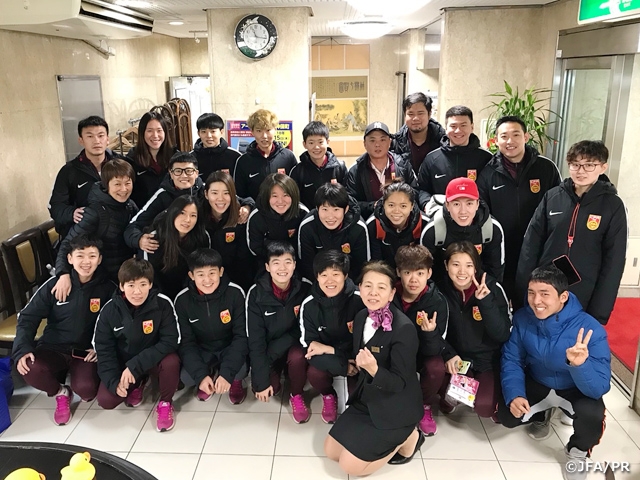 Accepting teams from the AFC Member Associations to hold training camps in Japan
Upon receiving requests to hold training camps in Japan, JFA will make all arrangements including training-matches in efforts to support the strengthening of the national teams of the Member Associations.
>For more information