NEWS
Despite losing Hasegawa and Iwabuchi, Nadeshiko Japan seeks to showcase teamwork to win over Korea Republic - EAFF E-1 Football Championship 2019
17 December 2019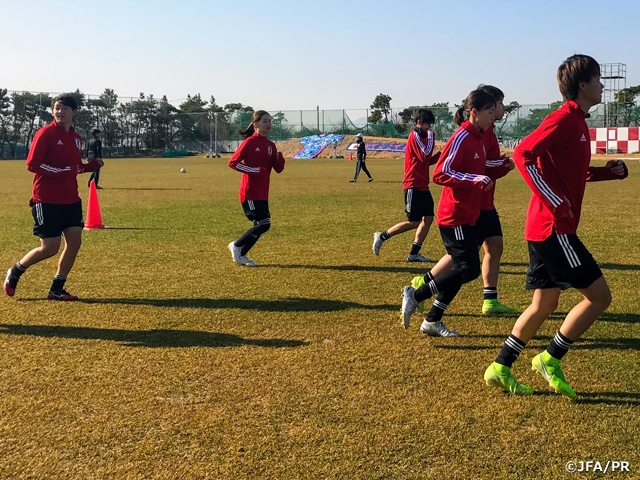 One day before their third match of the EAFF E-1 Football Championship 2019 against the Korea Republic Women's National Team, the Nadeshiko Japan (Japan Women's National Team) held their final training session on Monday 16 December.
Ahead of their final match of the tournament, the team went over their tactics and set-pieces in a training session that lasted about 90 minutes. With the tournament title at stake, the players showed great intensity and eagerness to win their first E-1 Football Championship title since 2010.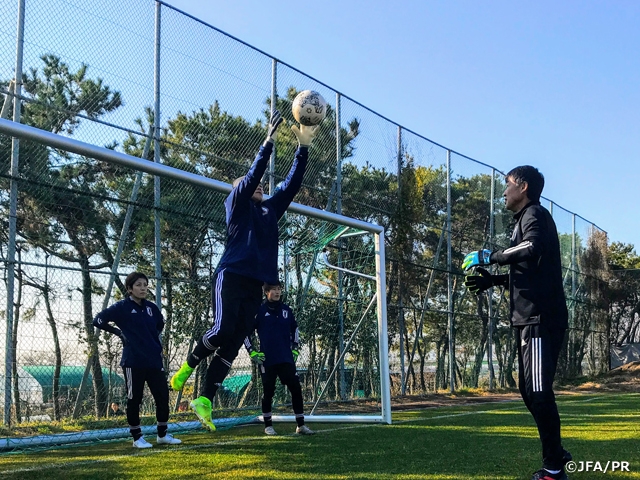 However, the team also announced that both HASEGAWA Yui and IWABUCHI Mana will be leaving the team due to an injury. As the team captain, Iwabuchi had scored five goals for the team, while Hasegawa was instrumental in leading the Japanese offence against China PR. Despite losing two of their key players, coach TAKAKURA Asako remained positive about the situation, "I trust every player on this roster, and we can compete at the same level, regardless of our line-up. We should be able to showcase a different colour."
The players of Nadeshiko Japan will certainly be playing in behalf of the three players who had to leave the team early and strive to take home the title as a team.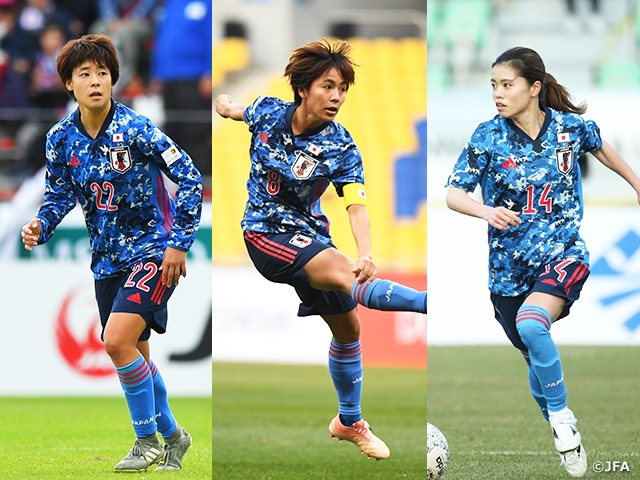 The Nadeshiko Japan will face the Korea Republic Women's National Team on Tuesday 17 December at 19:30.
選手コメント
MF #14 HASEGAWA Yui (Nippon TV Beleza)
It is very disappointing that I must leave the team with an injury, and I feel sorry for my teammates, especially after being side-lined with an injury in my last appearance at the E-1. I wish I could have played in our final match to win the title, but I told my teammates to do their best, so I will be cheering from Japan.
FW #8 IWABUCHI Mana (INAC Kobe Leonessa)
I am very disappointed of the fact that I have to leave the team before the final match where the tournament title is at stake, and I am very sorry for my teammates. I will make sure to recover from this injury and make my return to this team. I will be sending my energy from Japan, so let's all cheer for the Nadeshiko Japan.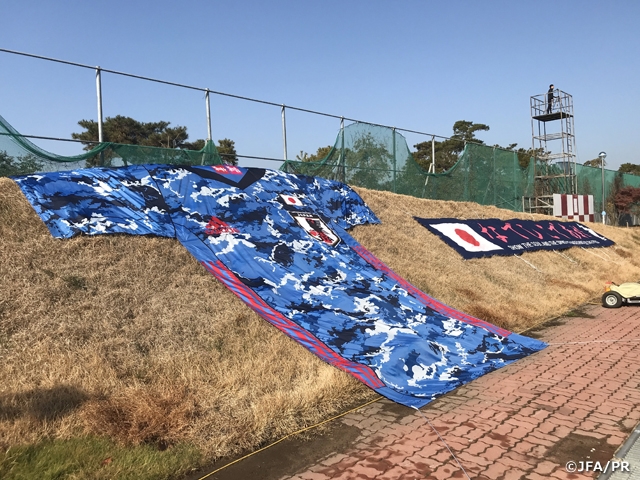 Schedule
12月9日(月)
PM
Official Press-conference
TBC
Training
Tue. 10 December
TBC
Training
Wed. 11 December
9-0
1st Match vs Chinese Taipei Women's National Team
(Busan Asiad Main Stadium)
Thu. 12 December
TBC
Training
Fri. 13 December
TBC
Training
Sat. 14 December
3-0
2nd Match vs China PR Women's National Team
(Busan Gudeok Stadium)
Sun. 15 December
TBC
Training
Mon. 16 December
TBC
Training
Tue. 17 December
19:30
3rd Match vs Korea Republic Women's National Team
(Busan Gudeok Stadium)
*The schedule is subject to change due to the team condition, the weather, etc.
EAFF E-1 Football Championship 2019 Final Korea Republic
Tournament Dates: Tue. 10 - Wed. 18 December 2019
Tournament Venue: Busan Gudeok Stadium/Busan Asiad Main Stadium (Korea Republic)
Participating Countries: Chinese Taipei, China PR, Japan, Korea Republic