NEWS
Nadeshiko Japan had official training at the match venue - 1 day before match against Switzerland
08 June 2015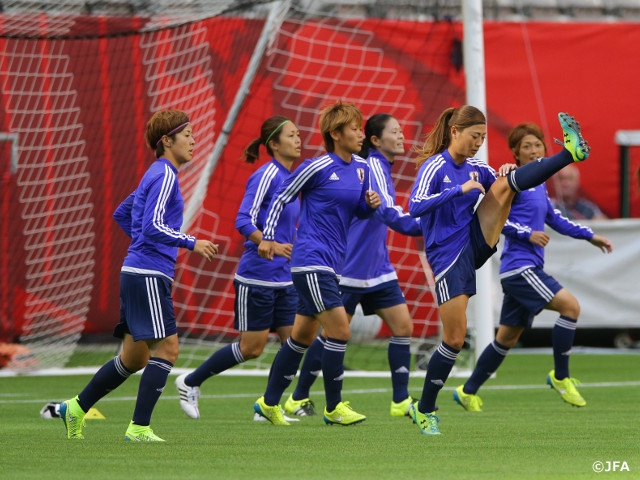 The team's Head Coach SASAKI Norio and Captain MIYAMA Aya attended the official press conference. For the coming match against Switzerland, Sasaki said "We will play with the best selection of players especially for Switzerland; it doesn't matter if they are regular starting players or substitute players. We will have to see what to do." He is also wary about Switzerland as "the team that we have to be the most careful about in our group", and mentioned "the match against Switzerland will be our bench-mark which indicates our level at this World Cup. In that sense, the match tomorrow is very important for us."
Japan haven't played against Switzerland before. Switzerland is playing in this Women's World Cup for the first time, but the team has a lot of players who play for German and French teams. Head coach Sasaki and many of Nadeshiko Japan players regard Switzerland as "one of the strongest European teams". In the European qualifying round, they went through their Group 3 with 9 wins 1 draw; they didn't lose any matches and qualified for the World Cup.
Prior to the World Cup, it was widely broadcasted that artificial turf will be used both in match and practice venues. Miyama said "It is our advantage that we can get used to new environments, so I'm not so worried about it". In the official practice, the players checked the stadium's artificial turf to get ready for the match tomorrow.
NADESHIKO JAPAN's first match of the group stage against Switzerland will be kicked-off at 11 a.m. on 9th, which is 7 p.m. on 8th in Canada.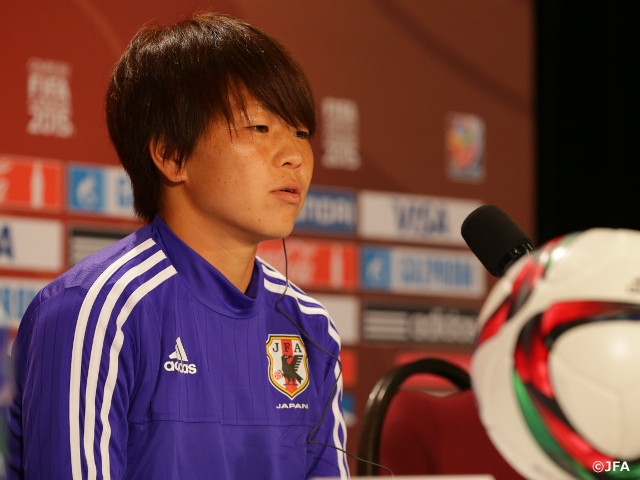 Head Coach and Players' Comments
SASAKI Norio, Head Coach (Nadeshiko Japan/Japan Women's National Team)
It's finally here, the Women's World Cup. It's been four years since we became World Cup winners. We have kept working hard to improve ourselves for these past four years and how much can we express what we have done as a team. Firstly we want to do our best for the match against Switzerland tomorrow. Just as the matches in the previous World Cup, we won't have many matches in which we can always have the initiative so we need to get the victory at last; that is our style and we just keep consistent to get victories each time we play. It is such an honor that we can come back to the World Cup as a former champion, but we always have a sense of "being a challenger" when we play.
MF #8 MIYAMA Aya (Okayama Yunogo Belle)
We have spent a lot of time to get another victory at this World Cup 2015 since we won the last World Cup. So now we just want to get the victory with good teamwork and strong motivation. It is our first World Cup to play as a former champion, but we don't want to pay much attention to it; we just want to keep our humbleness and aim at the top as a team. That's just how we were four years ago.
MF #10 SAWA Homare (INAC Kobe)
I remembered how the stadium where we played for the final of the last World Cup in Germany; it is as good as our match venue of this time. We have finally come back to the World Cup. We don't know what will happen and all we can do is doing our best. Everybody is trying very hard to get the top of the World Cup. If we can make a good result, we can contribute to creating good football environment for kids' players. So we want to try best to get the good result to make an encouraging football environment in Japan.
DF #3 IWASHIMIZU Azusa (Nippon TV Beleza)
The artificial turf of the stadium seemed to be easier for us to play than that of our training venue. The turf here has more density and the ball can float slightly, I think it can be easier for us to make long distance balls in the match. Since I expect the first match to be a challenging one, I want to show clearly that we can avoid any risks from the very beginning. In the previous World Cup, we grew up gradually throughout all the matches and could be the champion as a result. I know that we will have to struggle tomorrow, but what is ideal for us is to grow up as a team step by step, getting good results. After our struggles, we want to get good results.
Martina VOSS-TECKLENBURG, Head Coach (Switzerland Women's National Team)
It has been a week since we have come to Vancouver. We are very happy to come and play in such a wonderful city. Since we are in the city centre, we can concentrate well on the training but we also can get good opportunities to see many things here. Since the players have to play with limited number of members, they have very good level of communication. It is the new experience for the players and that means there are nothing for us to lose. We will work hard to show our best performances. Tomorrow, all we have to do is concentrating on our play.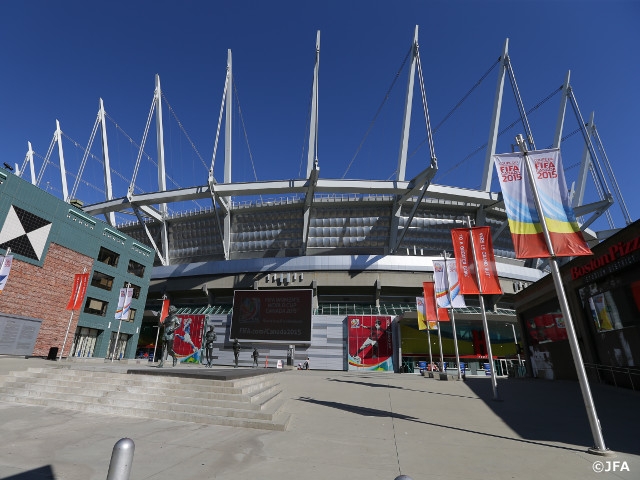 FIFA Women's World Cup Canada 2015