NEWS
Japan women's squad have training match against Shizuoka Gakuen
08 December 2016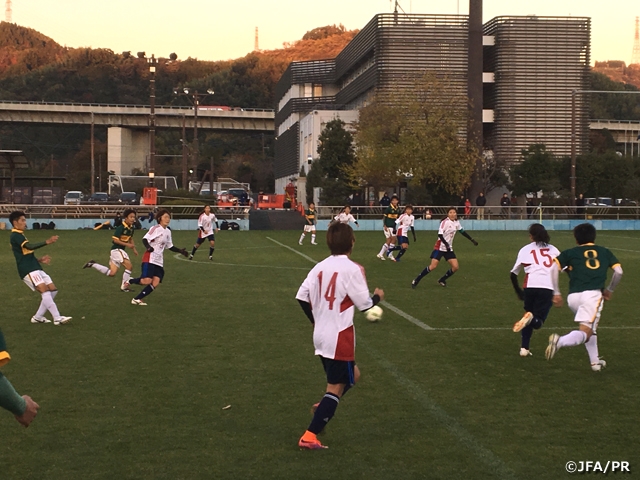 The Japan Women's National Team short-listed squad had two-a-day training sessions in the morning and in the afternoon on their third day of the training camp on Wednesday 7 December. In the afternoon, the team had a training match against the men's team of Shizuoka Gakuen High School.
Japan Women's National Team short-listed squad 0-12(1st 0-4, 2nd 0-3, 3rd 0-5)Shizuoka Gakuen High School Men's Football Team - Playing Time 90min. (30min X 3)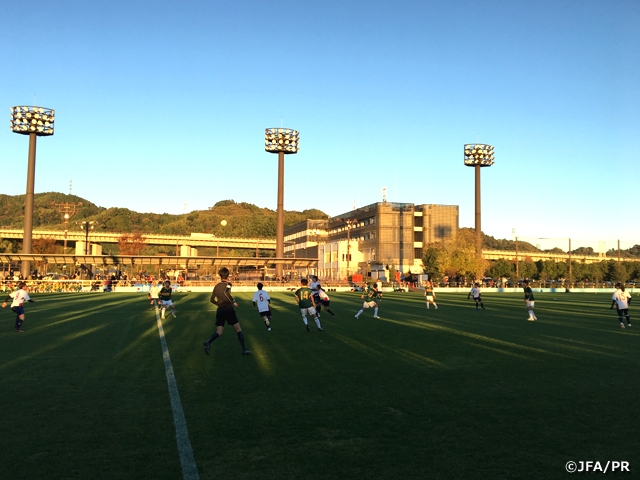 Players' Comments
DF KAWAMURA Yuri (VEGALTA SENDAI LADIES)
Even though the opponents had both speed and power, we could have responded better today. It would have been better if we could take more control of the match, while considering the quality and the timing of passing the ball. Then, we would have moved the ball around better. In this squad I am playing as a centre-back and gradually becoming to enjoy some aspects such as controlling lines and building up our offence. From now on I will try to improve the quality of my game.
DF NAKAMURA Kaede (ALBIREX NIIGATA LADIES)
The opponents had excellent speed and physicality, and it was difficult for us to respond well to their dribbling. For the next time, we want to improve the team by controlling the defensive line better and considering more about the distance between my teammates. This is my first time to play for the squad team under coach Takakura, and I appreciate her for giving us suggestions and ideas in tactics in a specific manner. I hope that I can respond well to her demands.
MF KYOKAWA Mai (INAC KOBE LEONESSA)
In this squad team, I am a full-back player. Compared to the previous training match, I played on the pitch longer today hence I could find what to improve as a player. From participating in the national training camp, I have understood the fact that there are many more things to do not only as a team, but also as a player to get good results in international competitions.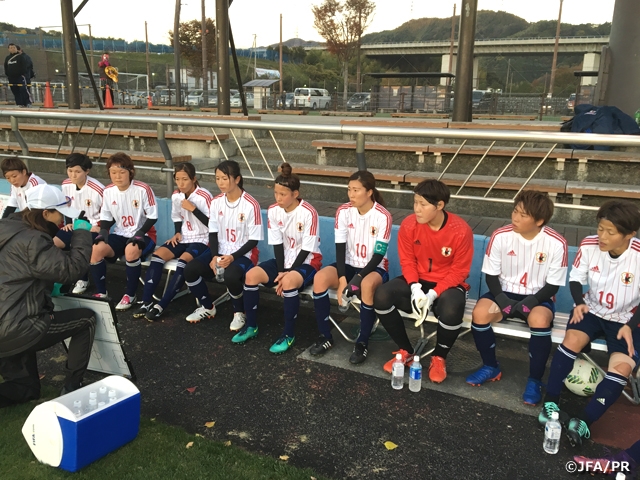 Schedule
Mon. 5 December
PM
Training
Tue. 6 December
AM/PM
Training
Wed. 7 December
AM
0-12
Training
Shizuoka Gakuen High School (Men)
Thu. 8 December
AM
Training
*The schedule is subject to change due to the team condition, the weather, etc.