NEWS
Japan women's squad's training camp report - Day 2
07 December 2016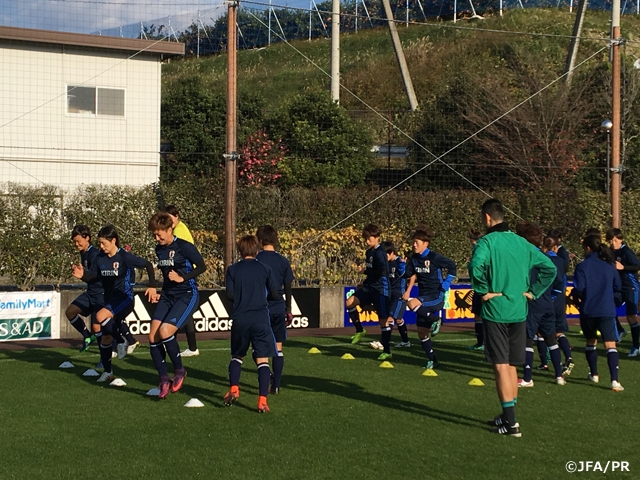 Under clear skies, the Japan Women's National Team short-listed squad had two-a-day training sessions in the morning and in the afternoon on the second day of their Shizuoka camp on Tuesday 6 December. The morning session started with a fitness training and moved on to ball-possession and shooting drills. Then, they had a seven-a-side game-format training with one neutral player.
In the afternoon, after warming up, they had a 4-on-4 drills and worked on long passes and heading. As the wrap-up of the day, they had a game-format practice. Coach TAKAKURA told the players: "make sure of who will go first to defend, and also be accurate when you pass the ball".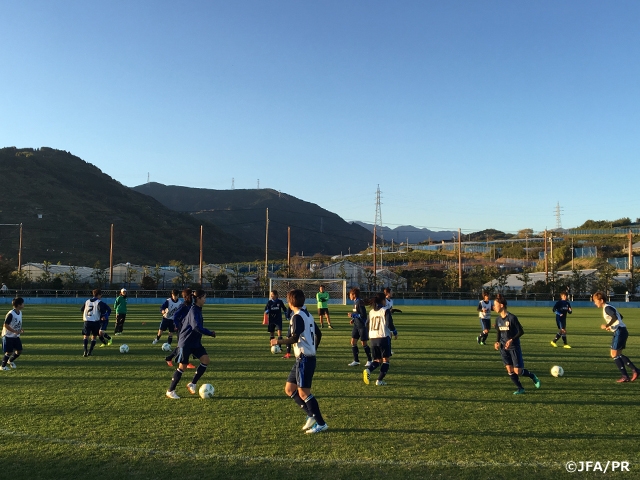 The training match is scheduled on Wednesday 7 December.
Coach's and Players' Comments
TAKAKURA Asako, Coach
I regard this training camp as an excellent opportunity to decide who to call-up for the national team in the future. I expect the players to understand our tactics, while they construct various combination plays during build-ups. We continue to look for the players who can think and make the correct decisions regarding the play selections.
DF SASAKI Mayu (VEGALTA SENDAI LADIES)
National squad training camp is very hard surrounded by outstanding players. I constantly need to think during practice sessions. In training, I need to reduce the number of careless mistakes, while improving the success rate. Furthermore, I need to think more about moving wider towards the side and then decide when to go back or forward. The opponents tomorrow have strength in speed. I want to contribute to the team in offence as well, without being afraid of them.
MF NAKASATO Yu (NIPPON TV BELEZA)
Every time I come to the camp of the national team, I am surrounded by high-level players, which makes me feel that I need to improve my game more. During matches, I will try to display my skills, while actively taking communication with my teammates. The opponents of the training match tomorrow have power and speed, so I want to create chances by feinting or making unanticipated moves as much as possible.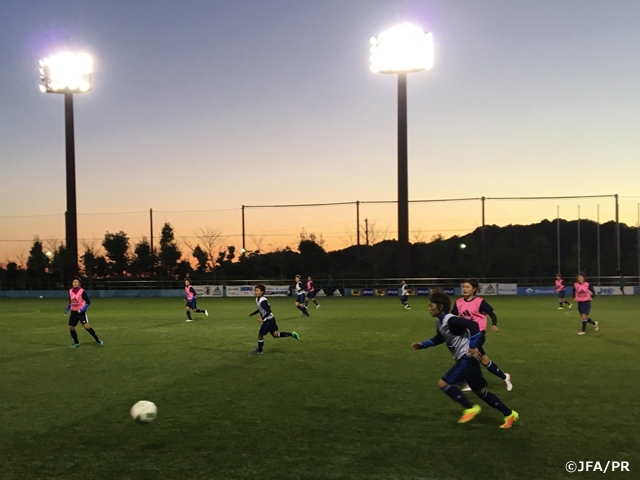 Schedule
Mon. 5 December
PM
Training
Tue. 6 December
AM/PM
Training
Wed. 7 December
AM
PM
Training
Training Match Opponent TBC (J-STEP)
Thu. 8 December
AM
Training
*The schedule is subject to change due to the team condition, the weather, etc.