NEWS
Nadeshiko Japan to face Chile with tournament life on the line at the Games of the XXXII Olympiad (Tokyo 2020)
26 July 2021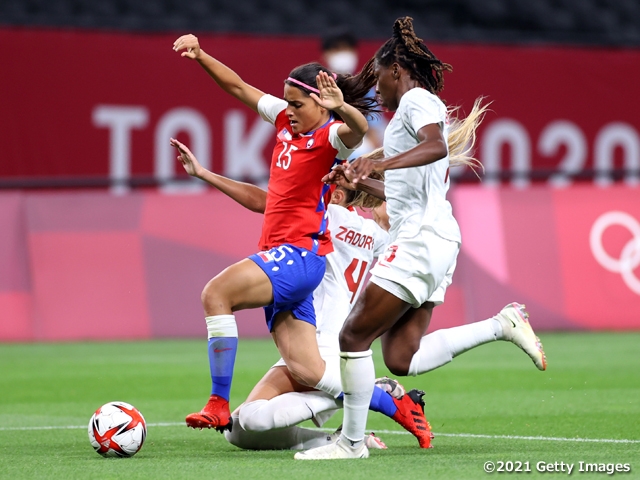 The Nadeshiko Japan (Japan Women's National Team) is scheduled to face the Chile Women's National Team in their third group stage match of the Games of the XXXII Olympiad (Tokyo 2020) on Tuesday 27 July.
Entering the third match with a record of one draw and one loss, Japan is in position to clinch the knockout stage with a win, and depending on the results of other matches, could advance with a draw as well. With their next match scheduled at Miyagi Stadium, the team has moved from Sapporo to Miyagi.
Ranked 37th in the FIFA ranking, Chile has clinched their first Olympics by winning against Cameroon in the inter-confederation play-offs with an aggregate score of 2-1. The South American side also made their World Cup debut in the FIFA Women's World Cup France 2019™, where they lost to USA and Sweden, but earned their first international tournament victory by beating Thailand.
Despite losing 0-2 to Great Britain and 1-2 to Canada, Chile can still advance with a win over Japan, and it goes without saying that the Chilean side is definitely a force to be reckoned with after earning their ticket to Tokyo by defeating Colombia in the CONMEBOL qualifiers.
The team is led by their goalkeeper Christiane ENDLER who has recently made the transfer from Paris Saint-Germain to Olympique Lyonnais within the French league. She was named into the UEFA Women's Champions League Squad of the Season and considered as one of the best goalkeepers at this Olympics. Endler will seek to lead Chile to the knockout stage with her aggressive plays and precise coaching ability.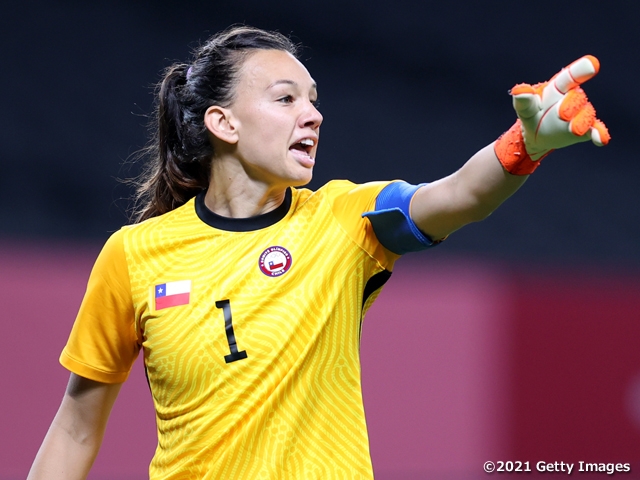 Japan and Chile have faced each other once at the Bicentennial Women's Cup 2010 (held in Chile), where the two sides drew 1-1. KUMAGAI Saki (FC Bayern Munich), who was 19 years old at the time, made her third appearance with the national team in that match.
This will be the first time for the Nadeshiko Japan to hold a match at Miyagi Stadium. The match is also scheduled to be held with spectators, giving the players a rare opportunity to showcase their performance in front of the fans. Especially for Miyagi native HASEGAWA Yui (AC Milan) and Kumagai who attended high school in Miyagi (Tokiwagi Gakuen High School), this will be a memorable match.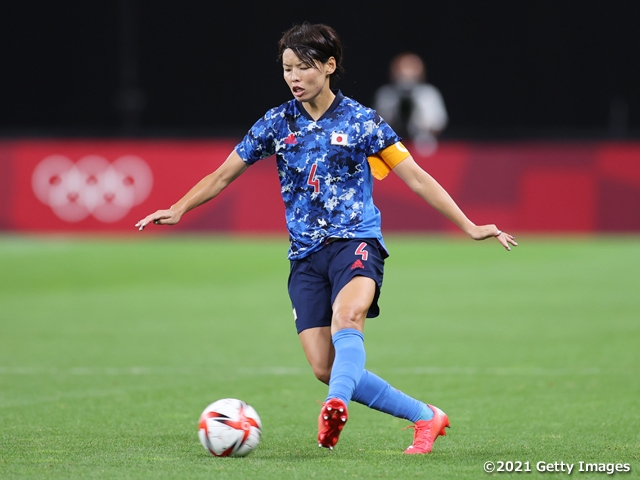 The Nadeshiko Japan's third group stage match of the Games of the XXXII Olympiad (Tokyo 2020)against the Chile Women's National Team is scheduled to kick-off at 20:00 on Tuesday 27 July at Miyagi Stadium.
Games of the XXXII Olympiad (Tokyo 2020)
Football competition: Wed. 21 July - Sat. 7 August 2021