NEWS
Australia Women's National Team arrive in Japan ahead of the MS&AD CUP 2021
13 July 2021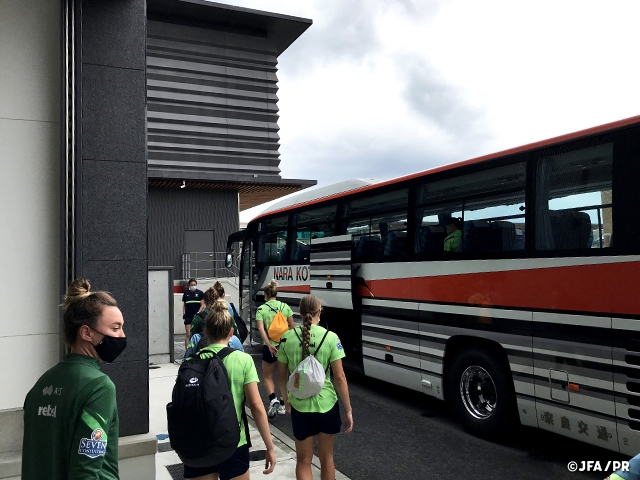 On Friday 9 July, the Australia Women's National Team arrived in Japan ahead of the MS&AD CUP 2021 match against the Nadeshiko Japan (Japan Women's National Team), scheduled to take place at Sanga Stadium by KYOCERA (Kyoto) on Wednesday 14 July.
The health and safety of all the people involved in the match are the top priority, as the players and staffs were tested and confirmed negative for COVID-19 within 72 hours of their departure, while antigen tests were also conducted at the airport before entering the country. The team then checked-in to their hotel before holding their first training session in Nara on the following day.
The MS&AD CUP 2021 match between the Nadeshiko Japan and Australia Women's National Team is scheduled to kick-off at 19:20 on the 14th.
Players' Comments
Stephanie CATLEY (Arsenal)
Japan is a beautiful country and a love that the people are kind and considerate. Japan is one of my favourite countries. The players of the Japan National Team are smart and skilful. They offer an intense match every time we face them, and I love the challenge they provide. We haven't been able to play against them since the last Asian Cup, I am excited to find out where we currently stand. This match is a huge challenge for us, but it will also provide us with a wonderful opportunity to prepare ourselves ahead of the Olympics. Our team is in great form, and we are learning a lot of new things from our new coach. All the players are in great condition, so we are looking forward for the Olympics.
Lydia WILLIAMS (Arsenal)
Japan is one of my favourite countries, and I am intrigued by their culture and warm hospitality. The Japan National Team is a strong opponent. Although we consider each other as rivals, we also share great amount of respect for each other. Our team has been training together for a while now, so I am looking forward for this match.
Clare POLKINGHORNE (Vittsjo GIK)
I love Japan, so I am always looking forward to visiting this country. I have played for INAC Kobe Leonessa in the past, and the time I spent in Japan was one of the greatest experiences of my life. This upcoming match will provide a wonderful learning experience for the team, and it will give us the opportunity to find out how much we have improved since our last encounter. There is a mutual respect between the two teams and all of our matches have been extremely intense, so we are expecting another exciting match. After welcoming a new coach, we have been training as a team for a while, so we feel that are on track for the Olympics. The next several weeks are going to be very exciting.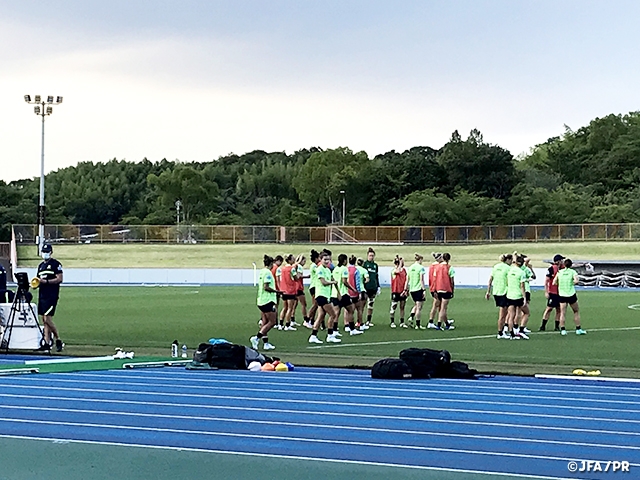 MS&AD CUP 2021
Nadeshiko Japan vs Australia Women's National Team
Date: Wed. 14 July [19:20]
Venue: Sanga Stadium by KYOCERA (Kyoto)