NEWS
Ukraine Women's National Team arrives in Japan ahead of International Friendly Match against Nadeshiko Japan (6/10@Hiroshima)
08 June 2021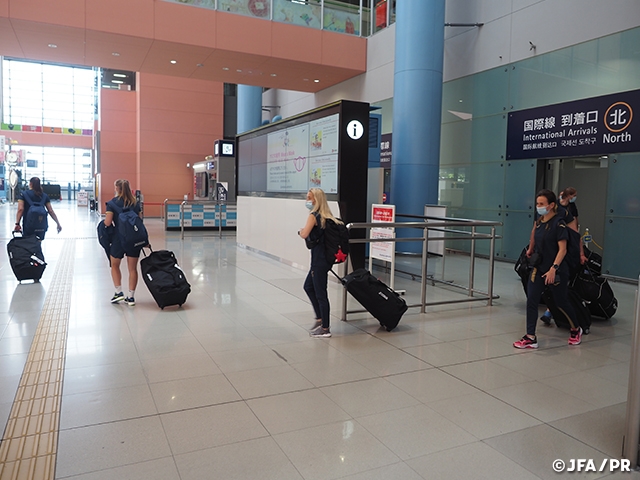 On Monday 7 June, the Ukraine Women's National Team arrived in Japan ahead of their international friendly match against the Nadeshiko Japan (Japan Women's National Team) on Thursday. The health and safety of the players and staffs involved in the match are considered to be the top priority, as players were allowed to enter the country only after testing negative to a test conducted within 72 hours of their departure, and an antigen test was also held at the airport. After arriving to their hotel, the team held a light training session to loosen up their bodies.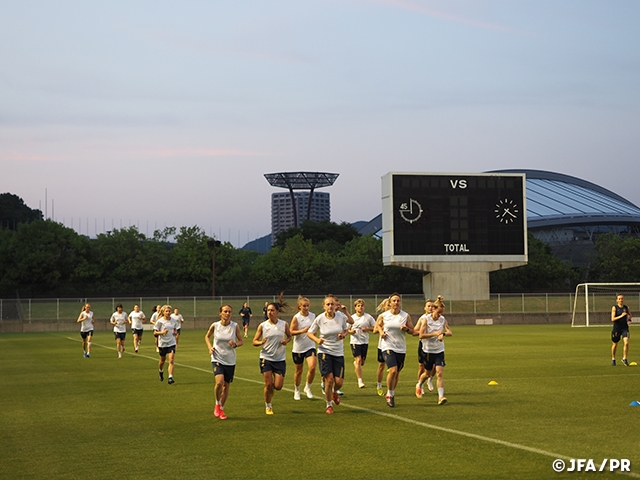 The international friendly match between the Nadeshiko Japan and Ukraine Women's National Team will be held at Edion Stadium Hiroshima on Thursday 10 June (15:15).
Coach and Players' Comments
Natalia ZINCHENKO, Coach
Japan is a unique country, unlike any other. This is our team's first visit to Japan. Unfortunately, due to quarantine restrictions, we will not be able to fully become acquainted with the culture and history of Japan, but we can already sense the discipline, order, and cleanliness of this country. This match will take place as part of the celebration of the 100th anniversary of the Japan Football Association, and we feel very fortunate to be given this opportunity. While the Japanese players are preparing ahead of the Olympic tournament, we are striving towards our goal to qualify for the FIFA Women's World Cup. Although we have never faced the Nadeshiko Japan, we are getting the impression that they are very technical, fast, and persistent. It is unfortunate that we are missing several players due to injury and scheduling issues, but we will give our best efforts in the match.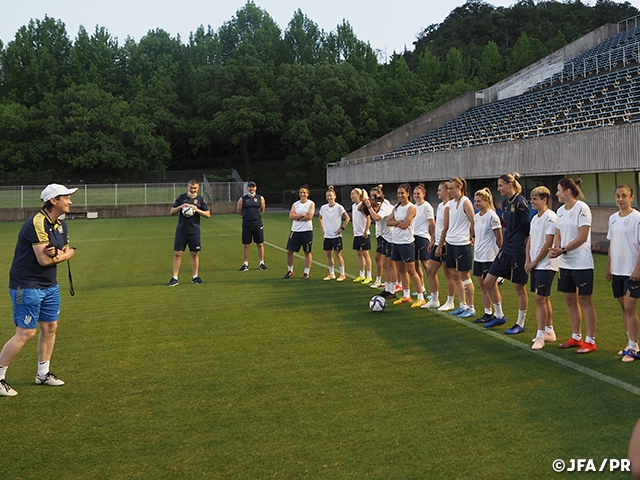 Iryna SANINA
I have always dreamed of visiting Japan. I hope to revisit as a tourist someday and learn more about this country. The Nadeshiko Japan is a very strong team, and they proved it to the whole world by winning the FIFA Women's World Cup. We are also aware that many of their players are thriving in Europe. We hope this will become a meaningful match for both teams. It is great to see that these two women's national teams are getting to know each other.
Yana KALININA
This is my first time visiting Japan. I am a bit jet-lagged, but I am getting used to it. On our way to our hotel, I was amazed by the beauty of Japan, which is full of greenery, and it made me want to see more. We hope to showcase a good match against the Nadeshiko Japan, who is preparing for the Olympics. This should be a wonderful learning experience for the Ukraine Women's National Team.