NEWS
Nadeshiko Japan (Japan Women's National Team) Squad - International Friendly Match vs Ukraine Women's National Team, MS&AD CUP 2021 vs Mexico Women's National Team
01 June 2021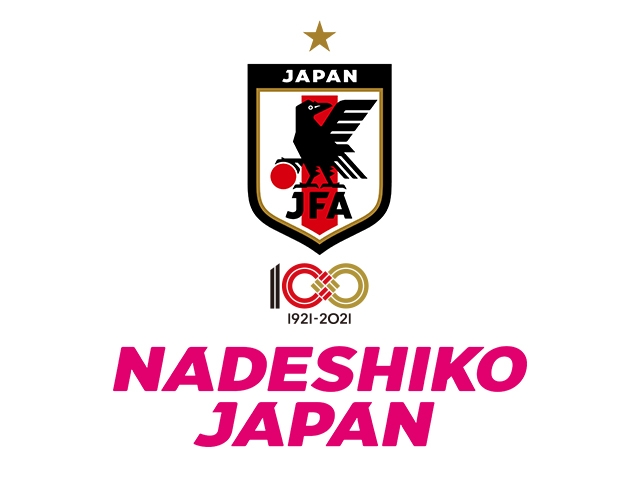 Staff
Coach: TAKAKURA Asako (JFA National Coaching Staff)
Assistant Coach: OBE Yumi (JFA National Coaching Staff)
Assistant Coach: IMAIZUMI Morinao (JFA National Coaching Staff)
GK Coach: OHASHI Akiyoshi (JFA National Coaching Staff)
Physical Coach: HIROSE Norikazu (JFA National Coaching Staff/Waseda University)
Squad
Gk
1 IKEDA Sakiko (Mitsubishi Heavy Industries Urawa Reds Ladies)
18 YAMASHITA Ayaka (INAC Kobe Leonessa)
21 STAMBAUGH Hannah (Omiya Ardija VENTUS)
DF
4 KUMAGAI Saki (FC Bayern Munich/Germany)*
3 DOKO Mayo (Nippon TV Tokyo Verdy Beleza)
2 SHIMIZU Risa (Nippon TV Tokyo Verdy Beleza)
16 MIYAGAWA Asato (Nippon TV Tokyo Verdy Beleza)
5 MINAMI Moeka (Mitsubishi Heavy Industries Urawa Reds Ladies)
22 TAKARADA Saori (Washington Spirit/USA)
15 TAKAHASHI Hana (Mitsubishi Heavy Industries Urawa Reds Ladies)
MF
7 NAKAJIMA Emi (INAC Kobe Leonessa)
14 HASEGAWA Yui (AC Milan/Italy)
6 SUGITA Hina (INAC Kobe Leonessa)
17 MIURA Narumi (Nippon TV Tokyo Verdy Beleza)
19 SHIOKOSHI Yuzuho (Mitsubishi Heavy Industries Urawa Reds Ladies)
20 HAYASHI Honoka (AIK Fotboll/Sweden)*
23 KITAMURA Nanami (Nippon TV Tokyo Verdy Beleza)
13 KINOSHITA Momoka (Nippon TV Tokyo Verdy Beleza)
FW
9 SUGASAWA Yuika (Mitsubishi Heavy Industries Urawa Reds Ladies)
8 IWABUCHI Mana (Arsenal/England)
11 TANAKA Mina (Bayer 04 Leverkusen/Germany)*
10 MOMIKI Yuka (OL Reign/USA)
12 ENDO Jun (Nippon TV Tokyo Verdy Beleza)
*KUMAGAI, HAYASHI, TANAKA will join team on Monday 7 and start training on Tuesday 8.
Players Change (6/11)
STAMBAUGH Hannah
GK #21 Club: Omiya Ardija VENTUS Sidelined due to injury

HIRAO Chika
GK #21 Club: Albirex Niigata Ladies
※The schedule is subject to change due to the team condition, the weather, etc.
※In order to prevent the spread of COVID-19, all trainings will be held behind closed doors.
※Players and staffs are asked to refrain from responding to requests for autographs, handshakes, photographs, etc.
We ask for your kind understanding and cooperation.