NEWS
Introduction of the referees in charge of the match between Nadeshiko Japan and Mexico Women's National Team at the MS&AD CUP 2021
13 June 2021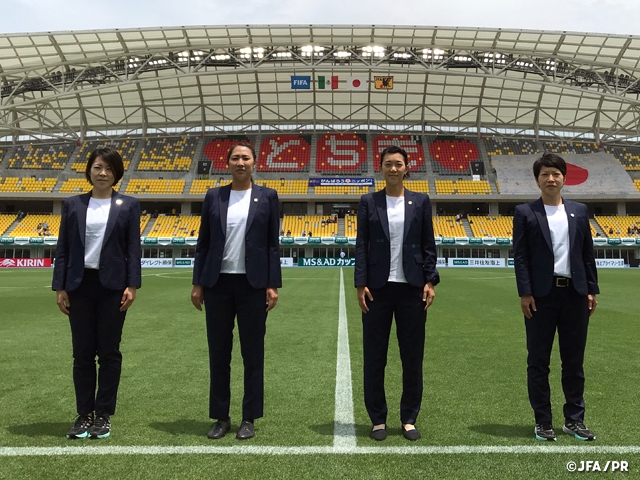 The referees in charge of the match between the Nadeshiko Japan (Japan Women's National Team) and Mexico Women's National Team in the MS&AD CUP 2021 at Kanseki Stadium Tochigi (Tochigi) on Sunday 13 June shared their aspiration ahead of the match.
Referees in charge
Referee: KOIZUMI Asaka
Assistant referee 1: HAGIO Maiko
Assistant referee 2: OGATA Mio
Fourth official: KANEMATSU Haruna
Referee's Comment
Ms. KOIZUMI Asaka
We are thankful to all the people who has worked to make this friendly match possible despite the ongoing pandemic. We will give our best efforts to fulfil our duties as referees and try to make this a wonderful match.
MS&AD CUP 2021
Nadeshiko Japan vs Mexico Women's National Team
Date: Sun. 13 June 2021 [14:00] (subject to change)
Venue: Kanseki Stadium Tochigi (Tochigi)