NEWS
Race for the title and survival coming down to the wire - Prince Takamado Trophy JFA U-18 Football Premier League 2022
02 December 2022
The final sec. of the Prince Takamado Trophy JFA U-18 Football Premier League 2022 will take place on Sunday 4 December.
EAST
Kiryu Daiichi High School (Gunma), in their first season at the Premiere League, have already been determined to finish at the bottom of the table and will be relegated to the Prince League Kanto next season. Three teams - ninth-placed Funabashi Municipal High School (Chiba), 10th-placed Kashiwa Reysol U-18 (Chiba), and 11th-placed JFA Academy Fukushima (Shizuoka), will go into the final week with their league survival at stake.
Funabashi Municipal will face eighth-placed Ryutsu Keizai University Kashiwa High School (Chiba). While Ryutsu Keizai Kashiwa have won their previous match against Kashiwa to remain in the Premier League, Funabashi Municipal have also accumulated points in the final stages of the season with three wins and two draws from their last five matches. Funabashi Municipal are two points behind 10th-placed Kashiwa and three points behind 11th-placed AC Fukushima, and a win will see them remain in the Premier Division. The match between two long-time rivals from the same prefecture is sure to be a heated affair.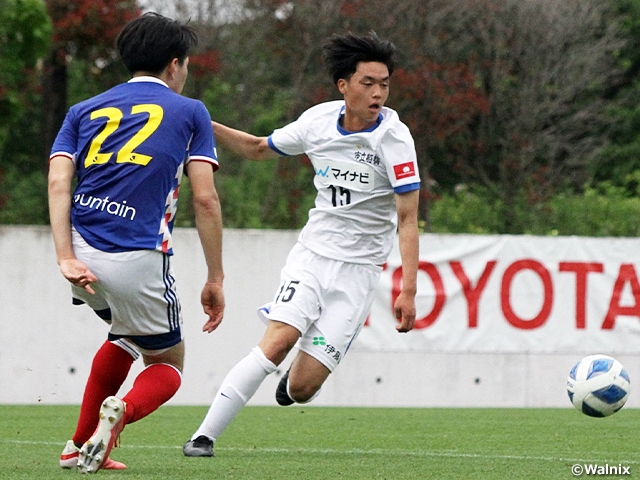 Kashiwa will face second-placed Yokohama F.Marinos Youth (Kanagawa). Kashiwa continue to struggle with two consecutive defeats, in which they lost 0-1 to AC Fukushima and Ryutsu Keizai Kashiwa, both of whom are fighting for survival. Meanwhile, Yokohama FM, who have secured second place, played out an epic match against Kawasaki Frontale U-18 (Kanagawa) last week, which ended in a 4-4 draw. Kashiwa will be hoping to hold off Yokohama FM's offence, which boasts the most goals in the league, and show their competitive spirit to take away points.
AC Fukushima will play away to seventh-placed Maebashi Ikuei High School (Gunma). Victory is a must for AC Fukushima to have any hope of remaining in the Premier League, and although they have lost four out of six matches played since October, all six matches were decided by a single goal. Early goals against Funabashi Municipal in the 19th sec. and against Aomori Yamada High School (Aomori) in the previous sec. have led to defeats, so it will be important for them to establish a good defensive rhythm first.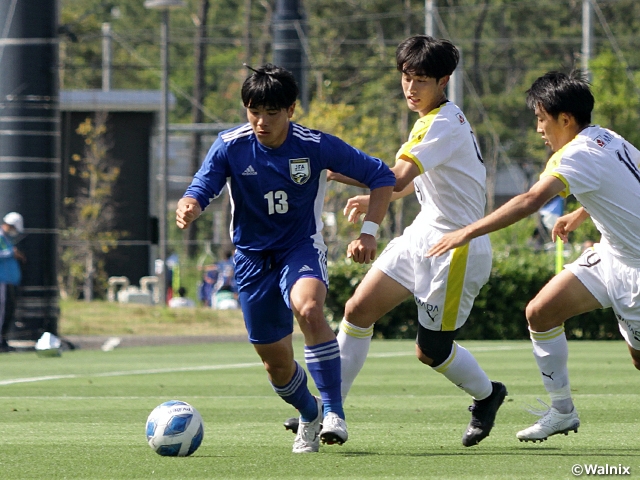 Other fixtures include Kiryu Daiichi against FC Tokyo U-18 (Tokyo), Kawasaki F against Amori Yamada, Yokohama FC Youth (Kanagawa) against Omiya Ardija U18 (Saitama).
WEST
The title race in the WEST is coming down to the wire. Second-placed Vissel Kobe U-18 (Hyogo) won their rescheduled match 5-0 on Wednesday 30 November. They are now level on points with leaders Sagan Tosu U-18 (Saga) and just one point behind on goal difference. This means that, as well as winning and losing, the number of goals scored and conceded will become a key factor to decide the champions.
Tosu are at home to third-placed Jubilo Iwata U-18 (Shizuoka). Last week, Tosu defeated Higashi Fukuoka High School (Fukuoka) to end their six-match winless drought. Can they get back into their winning ways in the final sec. to shake off the surging Kobe side? Iwata, on the other hand, lost their previous match against Ozu High School (Kumamoto) which ended their chances of winning the title. With one win, two draws and three defeats in their last six matches, they will be keen to finish the league campaign with a win.
Kobe, meanwhile, will play away to fourth-placed Shizuoka Gakuen High School (Shizuoka). This is also a match between two of the top teams in the WEST, but as mentioned earlier, Kobe will be looking to build on their momentum from their massive midweek victory. Shizuoka Gakuen, who made their return to the Premier League for the first time in nine years, have also maintained their good form with two wins and three draws in their last five matches. The last match against Riseisha High School (Osaka) saw them come back from a two-goal deficit to claim the victory, and they will certainly be looking to finish the season on a high note.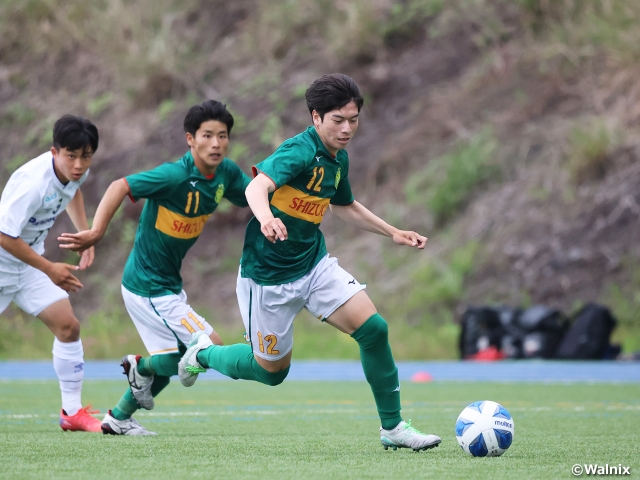 Turning to the race for survival, the bottom three teams have been decided by the results of the previous week. Only one point separates 10th-placed Shimizu S-Pulse Youth (Shizuoka) from 11th-placed Cerezo Osaka U-18 (Osaka) and 12th-placed Gamba Osaka Youth (Osaka). In the final week, Shimizu and C Osaka will go head-to-head, while G Osaka will play away to fifth-placed Nagoya Grampus U-18 (Aichi). Only one team out of these three can finish 10th to clinch the playoffs.
Elsewhere, Sanfrecce Hiroshima FC Youth (Hiroshima) and Higashi Fukuoka, Ozu and Riseisha will play each other.
Prince Takamado Trophy JFA U-18 Football Premier League 2022
League Duration: Sat. 2 April - Sun. 4 December 2022