NEWS
Who will claim the title in WEST as the Premier League enters its final stages - Prince Takamado Trophy JFA U-18 Football Premier League 2022
25 November 2022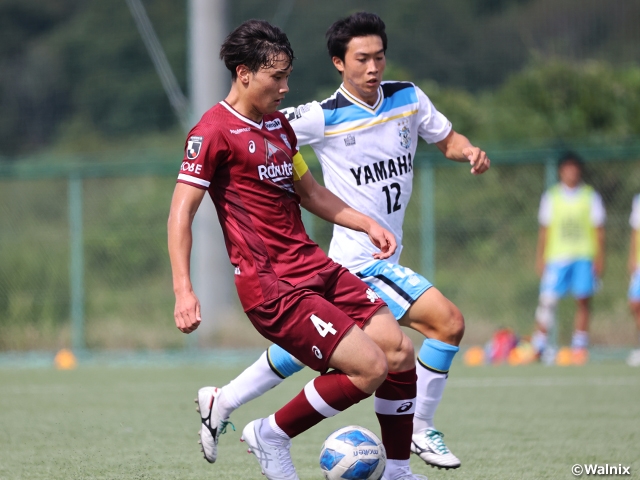 The 21st sec. of the Prince Takamado Trophy JFA U-18 Football Premier League 2022 will take place on Saturday 26 and Sunday 27 November.
EAST
One week after securing the EAST title with a win over FC Tokyo U-18 (Tokyo), Kawasaki Frontale U-18 (Kanagawa) will face second placed Yokohama F.Marinos Youth (Kanagawa) this weekend. All eyes will be on Kawasaki to show off the strength of the winning team, or Yokohama FM to take out their frustrations to claim a consolation win.
Meanwhile, the previous week saw Kiryu Daiichi High School (Gunma) finish bottom of the table and relegated to the Prince League Kanto. Based on the current points, teams up to sixth placed Yokohama FC Youth (Kanagawa) could end up in the Premier League Playoffs, which will be competed by the 10th place finisher of the Premier League and the top finishers of the Prince League.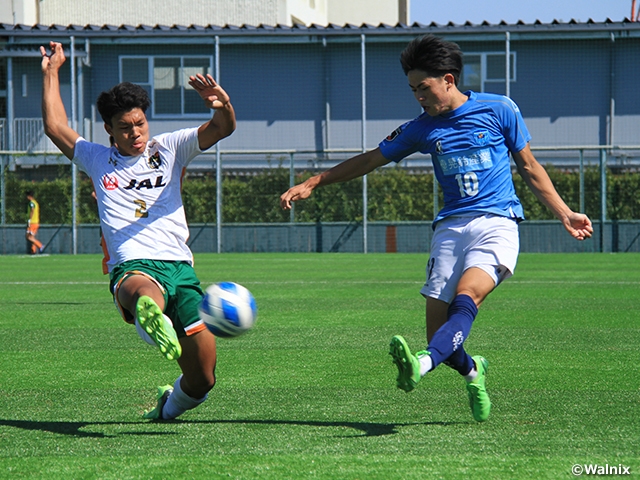 With two more matches left to be played, eighth placed Ryutsu Keizai University Kashiwa High School (Chiba) will be one of the key teams to watch out for in the relegation race, as they take on 10th placed Kashiwa Reysol U-18 (Chiba) this week and ninth placed Funabashi Municipal High School (Chiba) next week. While their opponent for this week, Kashiwa Reysol, has a dismal record of one win and five losses in their last six matches, Ryutsu Keizai Kashiwa have displayed grit by recording one win, two draws, and a loss in their most recent four matches. Which side will come up top in the "Kashiwa Derby" to claim the crucial three points they need for survival in the Premier League.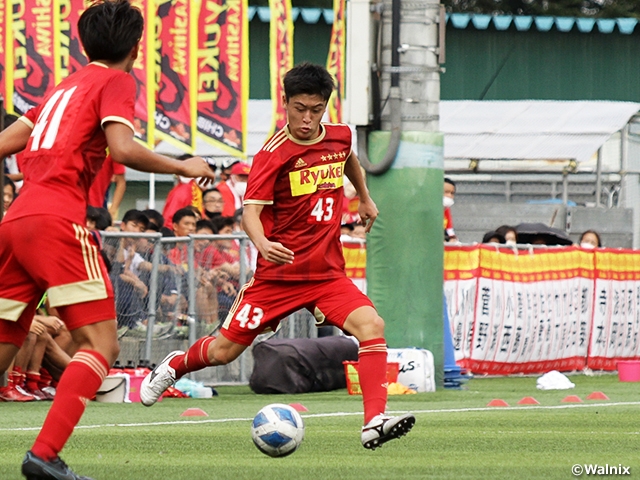 Other matches will be between Funabashi Municipal and Kiryu Daiichi, JFA Academy Fukushima U-18 (Shizuoka) and Amori Yamada High School (Amori), Omiya Ardija U18 (Saitama) and Maebashi Ikuei High School (Gunma), FC Tokyo and Yokohama FC.
WEST
The Premier League WEST is also in a tight battle for the title. Three teams - current leaders Sagan Tosu U-18 (Saga), second placed Vissel Kobe U-18 (Hyogo) and third placed Jubilo Iwata U-18 (Shizuoka) - are all in the hunt for the crown with just one point separating them.
Leaders Tosu will play away to Higashi Fukuoka High School (Fukuoka). Tosu had an impressive run of victories in the first half of the season but have gone on a run of three draws and three defeats in their last six matches. Can the leaders bounce back to find their winning ways against Higashi Fukuoka, who are currently in ninth place and in desperate need for points to stay out of the relegation zone.
Second placed Kobe, with three matches left to be played, are in a position to claim the title with three consecutive victories. They will welcome fifth placed Nagoya Grampus U-18 (Aichi) to their home this week. Kobe have been on a 13-match unbeaten run since the 8th sec. on Saturday 21 May. Will they continue this momentum to reach the summit of the WEST? Their opponents, Nagoya, lost their previous match against Shimizu S-Pulse Youth (Shizuoka), ending their chances of winning the title. However, they will undoubtedly seek a win this week in order to place as highly as possible in the standings.
Iwata, who is currently in third place, is only one point behind the top two teams, so a comeback is definitely possible, especially given how this weekend's matches turn out. Iwata, who have lost three of their last five matches, will face sixth placed Ozu High School (Kumamoto) this week. The two sides fought fiercely in their first encounter, with Iwata winning 4-3. What result awaits us this time?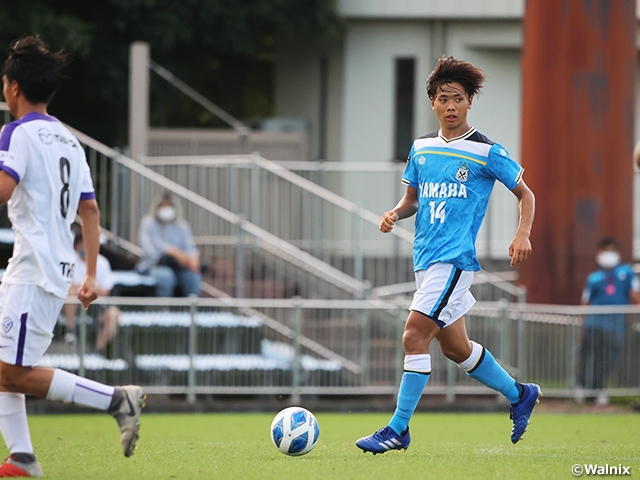 Other matches will be between Riseisha High School (Osaka) and Shizuoka Gakuen High School (Shizuoka), Cerezo Osaka U-18 (Osaka) and Sanfrecce Hiroshima FC Youth (Hiroshima), Gamba Osaka Youth (Osaka) and Shimizu.
Prince Takamado Trophy Premier League Official Twitter
%E2%9A%BD️ 今週末開催 %E2%9A%BD️#高円宮U18 プレミアリーグ 2022%F0%9F%8F%86

%F0%9F%93%BA放送対象試合%F0%9F%93%BA

%E2%98%91@jsports_soccer#磐田 vs #大津#東福岡 vs #鳥栖

%E2%98%91@sportsbull_jp#大宮 vs #前橋育英

詳細はこちら%F0%9F%94%97https://t.co/oAPnT9B5Lp
#高校サッカー pic.twitter.com/3YPP6Nq9IT

— 高円宮杯 JFA U-18サッカープレミアリーグ (@jfa_u18) November 25, 2022
Prince Takamado Trophy JFA U-18 Football Premier League 2022
League Duration: Sat. 2 April - Sun. 4 December 2022