NEWS
Urawa, Yokohama FM, and Kobe to enter Round of 16 in the AFC showdown
16 August 2022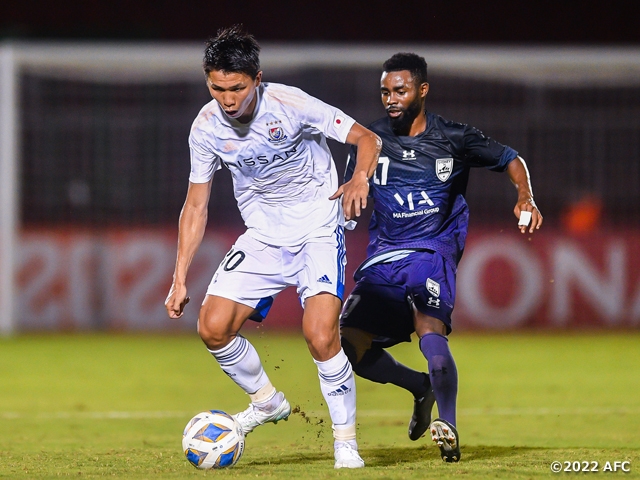 The knockout stage of the AFC Champions League (ACL) 2022 East will begin on Thursday 18 August. Eight clubs, including three Japanese clubs - Urawa Red Diamonds, Yokohama F. Marinos and Vissel Kobe - that won their way through the group stage will gather in Saitama to compete in a single-elimination tournament for a spot in the ACL final to be held in February of next year.
The Eastern group stage, which was held in Thailand, Malaysia and Vietnam, ended on 1 May and the competition resumes after a three-and-a-half-month break. In view of the Corona pandemic, the knockout stage will also be held in a centralised location, with the round of 16 taking place on Thursday 18 and Friday 19, the quarterfinals on Monday 22 and the semi-finals on Thursday 25, to determine the team that will play against the finalist from the West in the tournament finale, which will be held in a home-and-away format on 19 and 26 February of next year.
In addition to Urawa, Yokohama FM and Kobe from Japan, the round of 16 features Korea Republic's Jeonbuk Hyundai Motors FC, two-time ACL champions, and Daegu FC, who have reached the round of 16 two years in a row, BG Pathum United (Thailand), aiming for their first top eight appearance under coach TEGURAMORI Makoto, who led the U-23 Japan National Team at the Rio de Janeiro Olympics, Kitchee SC (Hong Kong) and Johor Darul Ta'zim (Malaysia), who are making their first appearance in the ACL knockout stage.
In the round of 16, Daegu will face Jeonbuk Hyundai at Urawa Komaba Stadium, while Kobe square off against Yokohama FM at Saitama Stadium 2002 on Thursday 18. Pathum and Kitchee will face each other at Urawa Komaba Stadium, while Urawa face Johor at Saitama Stadium 2002 on Friday 19.
On both match days, fixtures held at Urawa Komaba Stadium will kick-off at 17:00, while the fixtures held at Saitama Stadium 2002 will start at 20:00. The quarterfinals and semi-finals will be held at Saitama Stadium 2002, and the fixtures will be drawn on Saturday 20 following the round of 16.
Urawa to face Johor
Urawa will face Johor, who finished first in the group stage held in their home country of Malaysia with four wins, one draw, and one loss, holding off Kawasaki Frontale to reach the round of 16 for the first time.
However, in late July, Mexican coach Benjamin MORA resigned from his post for personal reasons, and was replaced by coach Hector BIDOGLIO, who had previously led Argentina's Newell's Old Boys. Under the new coach, the team has won all three domestic league matches since 1 August and the team remains unbeaten in 14 matches to lead the league.
With BERGSON (17) and Fernando FORESTIERI (12) ranked first and second in the league in goals scored, the team boast the highest number of goals scored (39) in 14 league matches, while their defence led by Natxo INSA, who played for Villarreal and Celta de Vigo, and Shane LOWRY, has conceded the fewest goals (7) in the league thus far.
Johor are meeting Urawa for the first time, but their 1-0 home victory over Kashima Antlers in the 2019 group stage suggests that they are a force to be reckoned with.
Aiming to claim their third ACL title, Urawa advanced to the round of 16 by finishing second in Group F. They defeated Iwata 6-0 in their most recent league match on 13 August to move up to seventh place in the league, and also won the second leg of the J.League YBC Levain Cup quarterfinal against Nagoya Grampus on 10 August to reach the semi-finals.
Kasper JUNKER, Alexander SCHOLZ and Hiroki SAKAI have all returned from injury, while Atsuki ITO and Yoshio KOIZUMI are displaying great form, and David MOBERG has scored a team-high eight goals.
Moberg is pleased with the current state of the team, saying that "the players are developing individually and that is leading to the team's good form."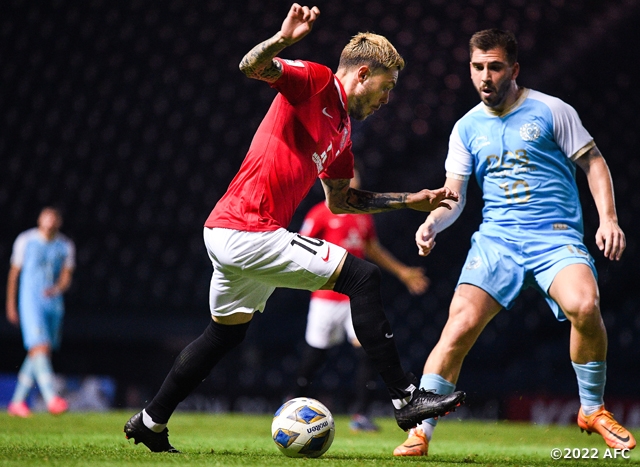 Yokohama FM and Kobe to square off
Yokohama FM and Kobe, two Japanese clubs with contrasting situations in the J.League, will clash in the round of 16.
Yokohama FM topped Group H in Vietnam with a record of four wins, one draw, and one defeat to reach the round of 16 for the first time since 2020 and will now square off against Kobe for their first trip to the quarterfinals.
The team has been consistently at the top ranks in the J.League this season and is currently leading the league. Their most recent league match scheduled for 13 August was cancelled due to a typhoon, but it gave the team an opportunity to get a breather from the series of matches they had been playing since the end of July.
Despite losing to Kawasaki in the league match played on 7 August, their attacking football remains to be a threat to their opponents, boasting 51 goals in 24 matches, the most in the league. Leo CEARA tops the league scoring charts with 10 goals, while NISHIMURA Takuma, who made his national team debut at the EAFF E-1 Football Championship 2022 in July, has eight goals while Anderson LOPES has seven goals.
Although they have lost MIYAICHI Ryo to injury, they have acquired Yan MATHEUS from Portuguese side Moreirense and are bolstering their squad to win their first Asian title.
Meanwhile, Kobe, who reached the semi-finals in 2020, topped Group J with two wins and two draws in a group which saw a team withdraw from the competition due to the pandemic, but are struggling in the relegation zone after failing to achieve the desired results in the J.League. Coach Miguel Angel LOTINA, who led the team through the group stage, was sacked in late June and coach YOSHIDA Takayuki is now at the helm.
Japanese internationals OSAKO Yuya and MUTO Yoshinori are back from injury, while the club has acquired Matheus THULER from Brazilian side Flamengo on a loan during the summer transfer window. Their squad is further bolstered by the addition of KOBAYASHI Yuki from Korea Republic's Gangwon, Stefan MUGOSA from Incheon United and IINO Nanasei from Sagan Tosu. With these new additions, the team has increased the number of goal opportunities, as shown in their most recent match against Sapporo on the 13th, where YURUKI Koya scored twice to lift the team from the bottom of the table to 16th, just one step away from escaping relegation.
Regarding the Asian cup competition, Yuruki commented, "We will be competing with the ACL title on the line. We are determined to win it at all costs."
Yokohama FM hold an overall advantage over Kobe in the J.League with a record of 26-12-9, including this season's 2-0 victory in March.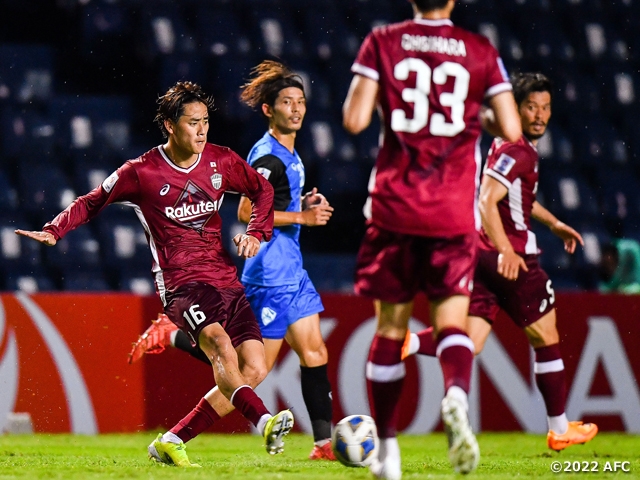 Two-time ACL champions Jeonbuk to face Daegu
Jeonbuk Hyundai, who are searching for their third ACL title, will face fellow K.League side Daegu. Jeonbuk came through the group stage in second place behind Yokohama FM, with three wins and three draws, and have advanced to the round of 16 in back-to-back years, but the Korea Republic side have not had a good record against other clubs from Korea Republic in past tournaments. Last year, they were eliminated by Ulsan Hyundai in the quarterfinals, while in 2018, they lost to Suwon Samsung Bluewings also in the quarterfinals. This is their first meeting with Daegu in the ACL, but the two sides have played each other in the K.League this season in February and June, both drawing 1-1.
Despite losing their league match against Incheon United on 13 August, the nine-time K.League champions are currently second in the standings and have also made it to the semi-finals of the Korean FA Cup. Their attack is led by Brasilian striker GUSTAVO and Modou BARROW, a Gambian striker who has also played in England, along with Korean internationals PAIK Seung-ho and KIM Bo-kyung.
Daegu, on the other hand, are making their third ACL appearance and their second consecutive appearance in the top 16.
Although they briefly moved up to sixth place in the K.League this season, they are currently ninth out of 12 teams, having gone winless in 10 matches since their 1-1 draw against Jeonbuk on 28 June.
Brazilian-born coach Alexandre GAMA, who had been in charge of the team since this season, was sacked on 14 August in the run-up to the ACL, taking responsibility for the team's poor performance, and assistant coach CHOI Won-kwon has taken over as acting coach for the time being.
The team is led by the Brazilian trio of CESINHA, ZECA and PENHA, with GO Jae-hyeon, who has national team experience with the U-20 and U-23 Korea Republic National Teams, and SUZUKI Keita, who joined the team this season after playing in Montenegro. It will be interesting to see how the coaching change will affect the team's chances of reaching their first ACL quarterfinals.
Pathum to face Kitchee in search for first ACL quarterfinals
In their bid to become the first Thai team to reach the ACL quarterfinals, Thai powerhouse Pathum will face Hong Kong league champions Kitchee, who are making their first appearance in the knockout stage.
Under coach Teguramori, who has been at the helm since February this year, Pathum topped Group G with three wins and three draws, ahead of Melbourne City (Australia) and Jeonnam Dragons (Korea Republic).
Although they finished second in the domestic league, which ended in May, just two points behind Buriram United, they got off to a good start before the new season with a victory over Buriram in the Thailand Champions Cup on 6 August.
The team has many players from the Thailand National Team, including Teerasil DANGDA, who played for Hiroshima and Shimizu, as well as Brazilian striker DIOGO, who has played for Johor, Singapore's Irfan FANDI and former Venezuelan international Andres TUNEZ.
Their opponent, Kitchee, are a Hong Kong powerhouse with 11 domestic league titles, but this is their third ACL campaign and first time in the top 16. In the final match of the group stage, they caught up with Kobe, who had already qualified for the knockout stage, in the closing minutes to force a draw, which earned them a spot into the round of 16.
Former Montenegrin international Dejan DAMJANOVIC, who has also played in the Korea Republic and China PR leagues and made nine ACL appearances, extended his own ACL scoring record to 42 with a goal in the final match against Kobe and is aiming to extend his record with another goal against Pathum.
The team has a diverse line-up, including Raul BAENA from Spain, CLEITON and MIKAEL from Brazil, and Ruslan MINGAZOW from Turkmenistan.
The hotly contested single-round competition begins in Saitama on 18 August.