NEWS
From Pitches in Asia – Report from JFA Coaches/Instructors Vol. 71: TSUCHIDA Tetsuya, Uzbekistan Football Association Academy Director
31 October 2022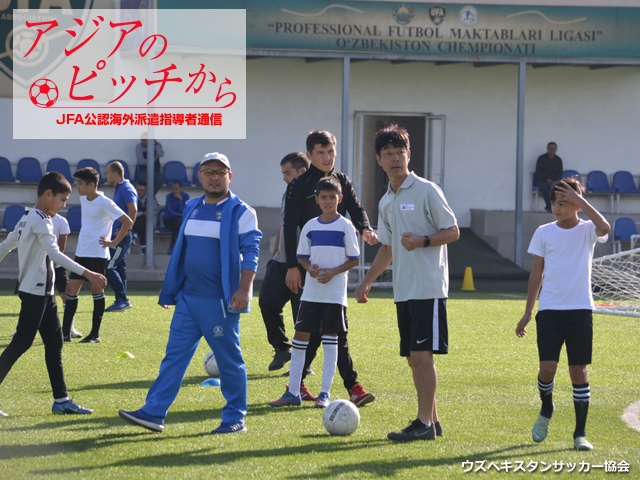 Daily football activities in Uzbekistan
Almost eight months have passed since I was dispatched to Uzbekistan in early February 2022, and I am currently working to improve and strengthen the academies run by the Uzbekistan Football Association.
Uzbekistan, which is almost 1.2 times the size of Japan, has 14 academies - two in the capital city of Tashkent, and one in each of the other 12 regions. If we apply this to Japan, it would be equivalent to having an academy in each of the regions from Hokkaido to Kyushu/Okinawa. A total of 154 players, 22 from each age group between 11 and 17, are boarded by each academy.
Immediately after being dispatched, I visited each of the academies to better understand their current situation and to identify any challenges or potential areas for improvement that were shared by the academies. Starting in September, I spent some time at each of the academies and began setting the groundwork for coach education, player development, and the academy system.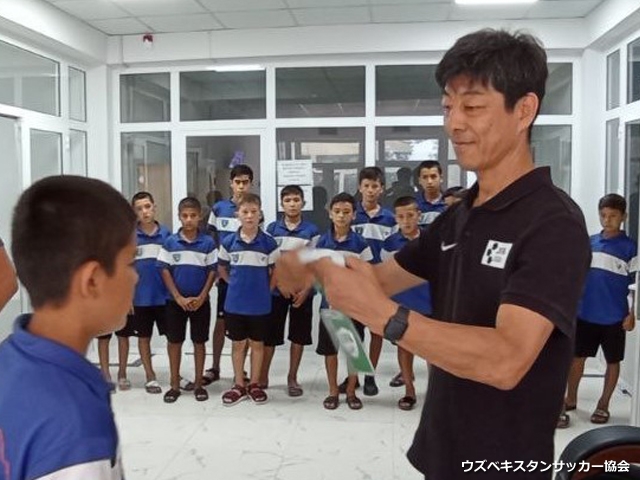 Football in Uzbekistan
Football is a very popular sport in Uzbekistan, and you can see both children and adults playing football on the streets and on futsal and football courts that are located throughout the city. The 35,000-capacity Pakhtakor Football Stadium and 34,000-capacity Bunyodkor Stadium were completely full of spectators for the AFC U23 Asian Cup Uzbekistan 2022™ in June.
Of the 35 million people living in Uzbekistan, 4.6% are aged 65 years and older, with the largest proportion being both men and women aged between 0-2, followed by those between the ages of 24 and 27. A significant portion of the population consists of the younger generation, which offers the country the potential to develop more in the future. However, the reality is that while some cities, such as Tashkent, are being developed with high-rise buildings built one after another, other areas have inadequate water supplies, and this severe regional disparity is also affecting football.
There are still plenty of things I need to get used to, such as the Islamic culture, the unique system inherited from the former Soviet Union, and the differences in language and culture-specific customs. While striking a balance between embracing these elements and taking an evolutionary approach, I will do my best to help the development of football in Uzbekistan.