NEWS
JFA Nadeshiko Square at Fortuna Alps Platz successful
25 July 2014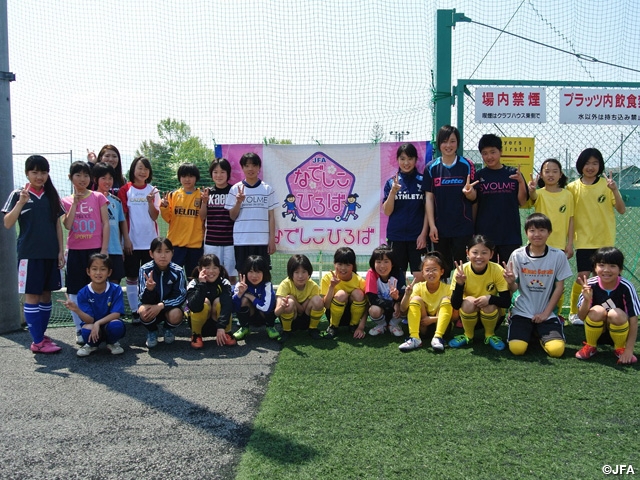 Japan Football Association held Nadeshiko Square at Yamanashi Prefecture's Fortuna Alps Platz on 19th July. At Fortuna Alps Platz, which actually has Nadeshiko Square twice a week, the participants work on menus that they can adapt in actual games, while they also have fun and focus on fundamentals.
On this day, they got to work on various things, from a game of tag, ball-robbing competition, to dribbling dodging cones and a birdcage game to 1?on-1 shooting drills and mini games. They seemed to enjoy moving their bodies while the organizers tried to have as many children to touch the ball.
It was such a hot day, but in the mini games, they attempted to get goals communicating with each other, and it was the climax of the event.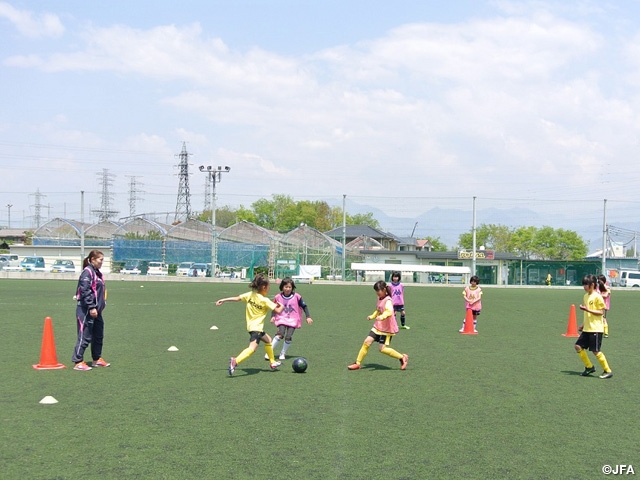 Comment from organizer
MINAGAWA SHINICHI, Representative
Fortuna Alps Platz is used as an activity base for the Fortuna football club as well. The players' ages on the club range from infants to junior high school students, but the boys-girls ratio is nine to one. The girls play on regional football clubs when they are in elementary schools, but once they become junior high students, but many of them have to quit football. So we think that it is the best we can do to put an brake on the situation, giving the environments to those who love the game and want to continue to play. We would like to continue to work on spreading the sport and developing players, prioritizing the enthusiasm and place for those girls who love football.
Comment from participant
IMAI Tomoko
At the shooting drills, I was kicking the ball with an image of an actual game in mind. In a mini game, it was great that I took advantage of it and scored a goal. I'm in my second year at junior high school, and I was very pleased to see younger people coming to visit this event. There'll be a trip during the summer, too, so I would like to keep doing my best.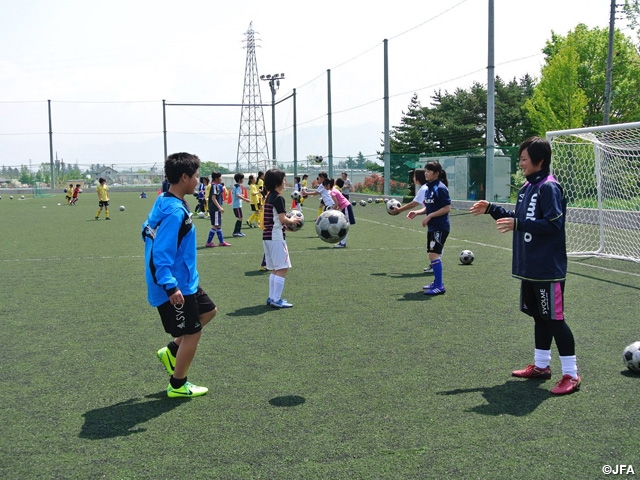 JFA Nadeshiko Square
"JFA Nadeshiko Square"is a place and time for anyone, from the women to the children, to casually and periodically start football and futsal and keep enjoying them in their daily life. We are looking for organizers as well.