NEWS
【Scouting report】Aiming for a resurgence with their signature attacking football following their golden age in the 2010s - Colombia National Team (KIRIN CHALLENGE CUP 2023)
13 March 2023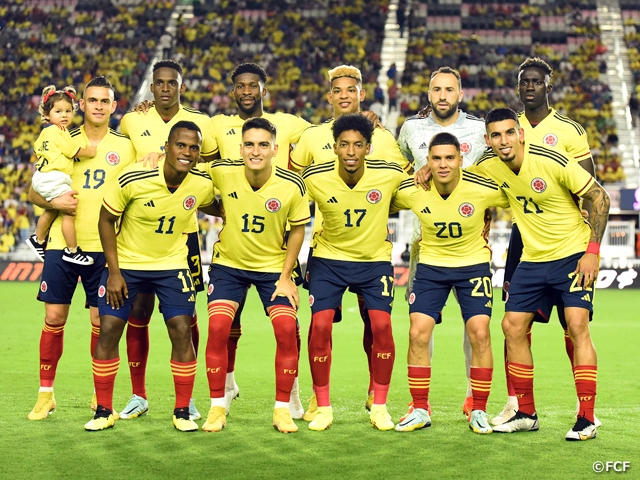 It could be said that the golden age of the Colombia National Team came in the 2010s. The team qualified for the FIFA World Cup™ three consecutive times in the 1990s but failed to qualify for three consecutive tournaments in the 2000s. However, after making their long-awaited return at the 2014 FIFA World Cup Brazil™, the team achieved their best-ever finish by reaching the quarterfinals. In the following 2018 FIFA World Cup Russia™, the team once again made it through the group stage, narrowly losing to England in the round of 16 after the match went into overtime and penalties.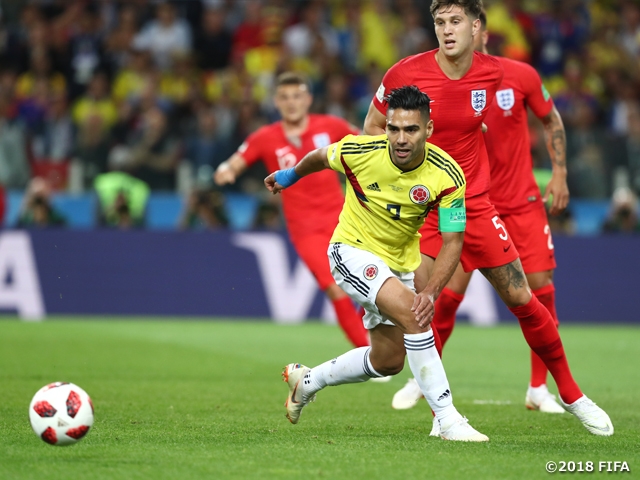 However, the team failed to qualify for the following FIFA World Cup Qatar 2022™ after finishing sixth out of 10 teams in the South American qualifiers. They battled for fifth place, which would have qualified them into the intercontinental play-offs, but fell behind to Peru by just one point.
Having been eliminated from the qualifiers in March last year, they had moved on more quickly than other South American powerhouses in pursuit of their next target, the FIFA World Cup 2026™. In June, the Colombian Football Federation announced the national team's new head coach, Nestor LORENZO, a former player of the Argentina National Team who have competed in the 1990 FIFA World Cup Italy™, where the team finished as runners-up.
Under the leadership of coach Lorenzo, the team got off to a good start last year, winning all three of their international friendlies. He has put his faith in veterans with World Cup experience but has also developed the team by giving opportunities to new players with their sights set on CONMEBOL Copa America 2024 and beyond. The team started early this year, calling up players mainly from the domestic league and Major League Soccer (MLS) clubs in the USA in January to play an international friendly against the USA, which resulted in a scoreless draw away from home. During the FIFA international match window in March, the team will play Korea Republic on 24 March before facing the SAMURAI BLUE (Japan National Team) on 28 March.
The teams that have performed well at the World Cup in recent years have had exceptional talent up front and took advantage of their attacking prowess to achieve results. They have met SAMURAI BLUE in the 2014 and 2018 World Cups, but last played in the KIRIN CHALLENGE CUP 2019 at the Nissan Stadium, where they won 1-0.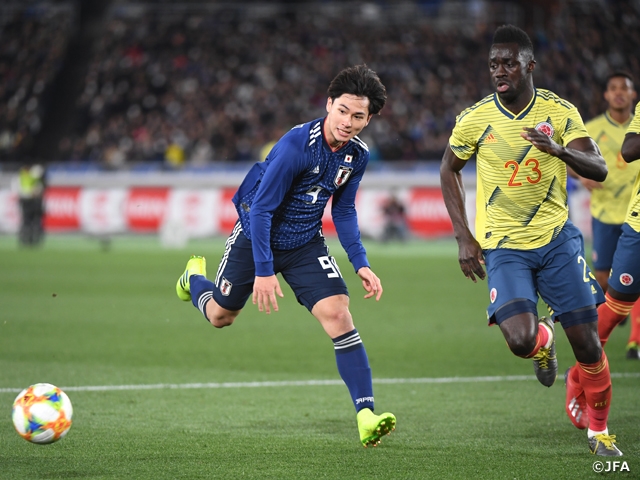 Results of last 10 matches (H: Home, A: Away, N: Neutral ground)
| | | |
| --- | --- | --- |
| 28 Jan. 2023 | △0-0 (A) USA | International friendly |
| 19 Nov. 2022 | ○ 2-0 (N) Paraguay | International friendly |
| 27 Sep. 2022 | ○ 3-2 (N) Mexico | International friendly |
| 24 Sep. 2022 | ○ 4-1 (N) Guatemala | International friendly |
| 5 Jun. 2022 | ○ 1-0 (N) Saudi Arabia | International friendly |
| 29 Mar. 2022 | ○ 1-0 (A) Venezuela | FIFA World Cup Qatar 2022™ South American qualifier |
| 24 Mar. 2022 | ○ 3-0 (H) Bolivia | FIFA World Cup Qatar 2022™ South American qualifier |
| 1 Feb. 2022 | ●0-1 (A) Argentina | FIFA World Cup Qatar 2022™ South American qualifier |
| 28 Jan. 2022 | ●0-1 (H) Peru | FIFA World Cup Qatar 2022™ South American qualifier |
| 16 Jan. 2022 | ○ 2-1 (N) Honduras | International friendly |
Record against Japan
3 wins, 1 draw, 1 loss (7 goals, 3 against)
| | | |
| --- | --- | --- |
| 22 Jun. 2003 | ○1-0 | FIFA Confederations Cup France 2003™ |
| 5 Jun. 2007 | △0-0 | KIRIN CUP SOCCER 2007 |
| 24 Jun. 2014 | ○4-1 | 2014 FIFA World Cup Brazil™ |
| 19 Jun. 2018 | ●1-2 | 2018 FIFA World Cup Russia™ |
| 22 Mar. 2019 | ○1-0 | KIRIN CHALLENGE CUP 2019 |
Results at the FIFA World Cup™
Appearances: 6 times
Best finish: Quarterfinals
1930 Did not participate
1934 Did not participate
1938 Did not participate
1950 Did not participate
1954 Did not participate
1958 Eliminated in the qualifier
1962 Group stage
1966 Eliminated in the qualifier
1970 Eliminated in the qualifier
1974 Eliminated in the qualifier
1978 Eliminated in the qualifier
1982 Eliminated in the qualifier
1986 Eliminated in the qualifier
1990 Round of 16
1994 Group stage
1998 Group stage
2002 Eliminated in the qualifier
2006 Eliminated in the qualifier
2010 Eliminated in the qualifier
2014 Quarterfinals
2018 Round of 16
2022 Eliminated in the qualifier
| | |
| --- | --- |
| Association | Colombian Football Federation |
| FIFA Confederation | South American Football Confederation (CONMEBOL) |
| President | Ramon JESURUN |
| Official Site | http://www.fcf.com.co/ |
| FIFA Ranking | 17th *As of 22 December 2022 |