NEWS
【Scouting report】A revolution in playing style sees the team return to the big stage for the first time in almost half a century - Hong Kong National Team (EAFF E-1 Football Championship 2022 Final Japan)
15 July 2022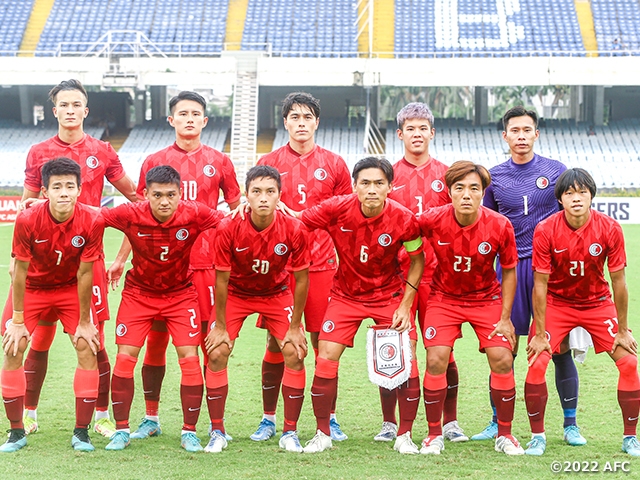 This year's tournament did not have a qualifying round as in the previous years, and DPR Korea's withdrawal from the men's competition resulted in Hong Kong being moved up into the tournament based on the FIFA rankings among the national teams of the East Asian Football Federation (EAFF). Hong Kong have participated in three previous editions of the tournament – 2003, 2010 (East Asian Football Championship), and 2019 (EAFF E-1 Football Championship) - but have lost all three matches and finished last out of four on each occasion, suffering 0-1, 0-3 and 0-5 defeats to Japan respectively.
The Hong Kong Football Association was established in 1914, seven years earlier than JFA. After the Second World War, the team performed well in the AFC Asian Cup and other competitions, and although they have yet to participate in the FIFA World Cup™, they are one of the more established teams in Asia. For example, in 1956 they hosted the first AFC Asian Cup and finished third, drawing with Korea Republic, who eventually won the tournament.
The rise of other Asian countries has since been remarkable, keeping Hong Kong out of the international stage. Their path to the FIFA World Cup Qatar 2022™ was not without its challenges, as they were placed in the same group as West Asian heavyweights Iran, Iraq and Bahrain in the second qualifying round, and despite a win over Cambodia, they finished fourth out of five teams with a record of one win, two draws, and five losses.
However, there are some bright signs beginning to emerge this year. They participated in the final qualifying round of the AFC Asian Cup in Kolkata, India, in June. They finished second in their group against India, Afghanistan, and Cambodia, securing their place in next year's tournament. It will be their first appearance in the AFC Asian Cup in 55 years (since 1968). It was an achievement that overcame a number of hardships, including injuries to key players and several positive cases of COVID-19 among players and staff during the tournament, which prevented Norwegian Head Coach Jorn ANDERSEN from assembling the squad he wanted to.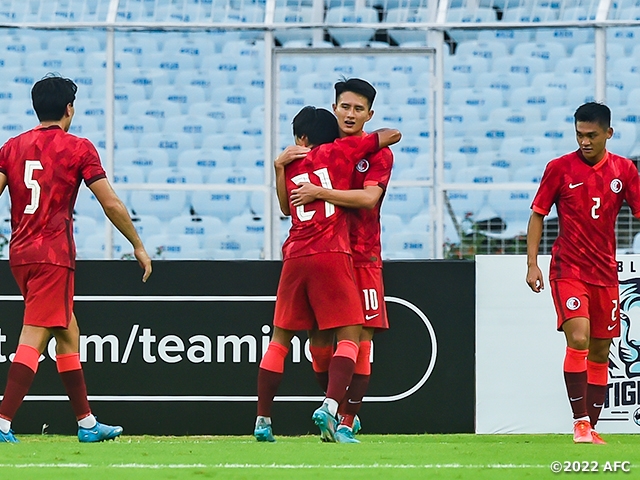 Coach Andersen, who took over in December of last year, has been taking on the challenge of transforming the team's playing style. Previously, their style relied heavily on counterattacks from deep defence against strong opponents, but they are now attempting to change this to a style where they take control of the game by aggressively gaining possession of the ball. In addition, the new coach has shown his willingness to utilise young players and players with limited international experience, in efforts to revitalise the team under his regime.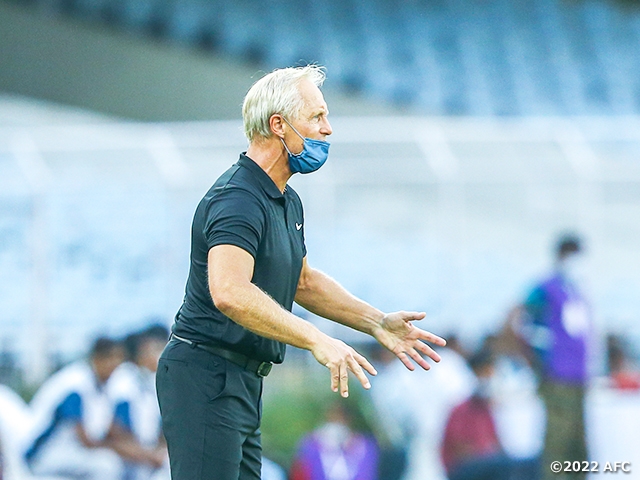 FIFA Ranking: 145th (25th in Asia) *As of 23 June 2022
FIFA World Cup™ Appearance: None
Japan's Head-to-head Record: 11 wins, 5 draws, 6 losses (38 goals, 20 conceded)
| | |
| --- | --- |
| Association | Hong Kong Football Association (HKFA) |
| FIFA Confederations | Asian Football Confederation (AFC) |
| President | FOK Timothy Tsun Ting |
| Official Site | www.hkfa.com |
| Tournament Record | Championship: - / Runners-up: - |